Mechanical wristwatches are a niche interest in the grand scheme of things. Cars and gadgets are all passions that most people will have at least one of, if not more. Wristwatches, on the other hand, that's something else. Most see them as a thing to tell the time and show off. That's true to a degree, especially because most people own a car (and also because some watch fans can be real jerks towards newbies), but for me, the combination of old-school watchmaking and new designs is something to be cherished. I think that if people could see what was making their watch tick, there would be a lot more watch fans. Luckily, Maurice Lacroix is on hand to help out.
The new Aikon Skeleton 39mm shows off its movement on the dial side. The skeletonisation allows you to see into the barrels and see the balance wheel clearly. I'm sure that the watch is very legible in person, but as usual, the press photos make it look like it will be hard to read the time. I'm not sure that a splash of colour on the hands would make things better on the Aikon either. The monochrome design with just the balance wheel and jewels (which generally have to be that colour) looks good.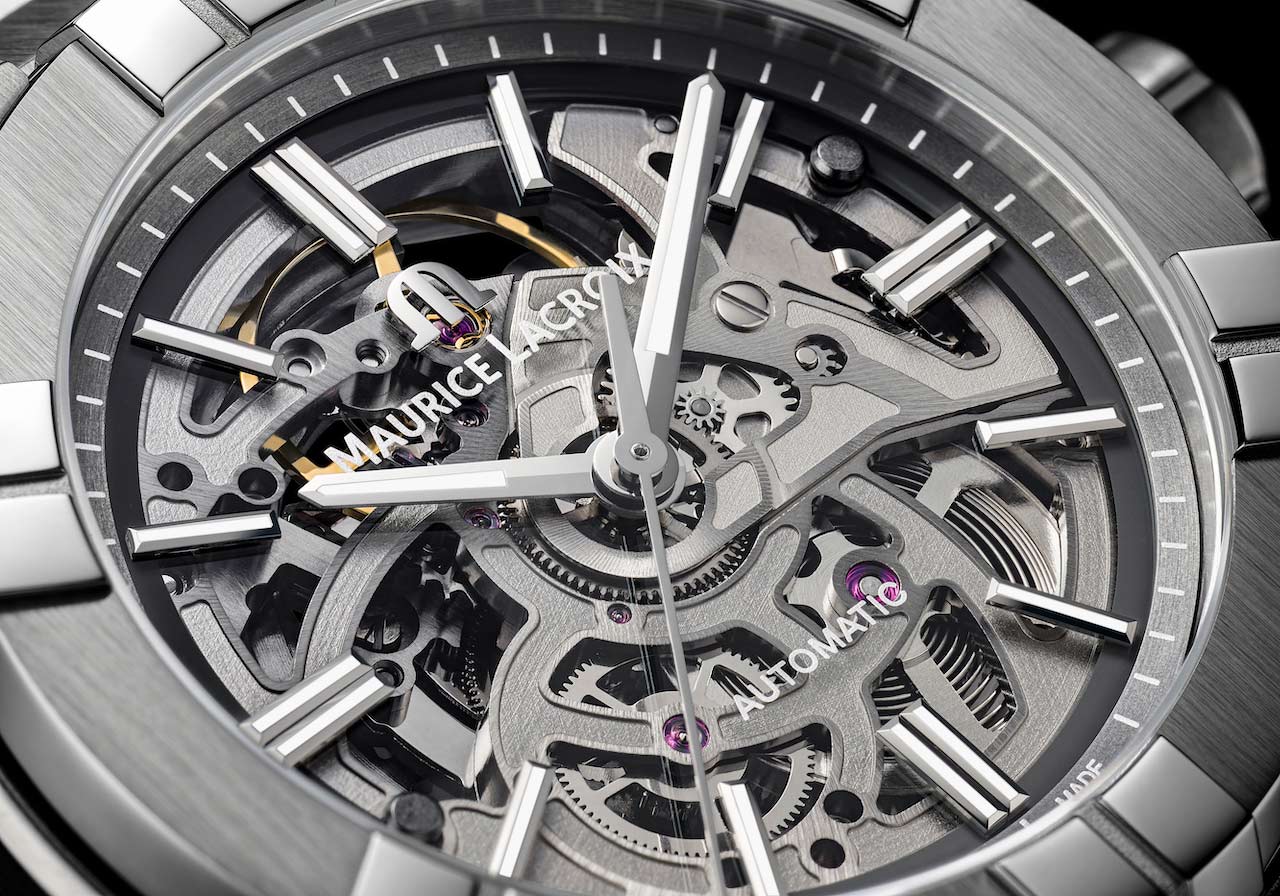 Inside the chunky 39mm stainless steel case sits a Sellita SW200-based calibre ML115. Maurice Lacroix has sandblasted the surfaces on both sides of the movement, something particularly important as the watch's design allows for the movement to be seen from both sides. It has a 4Hz beat rate and a 38-hour power reserve.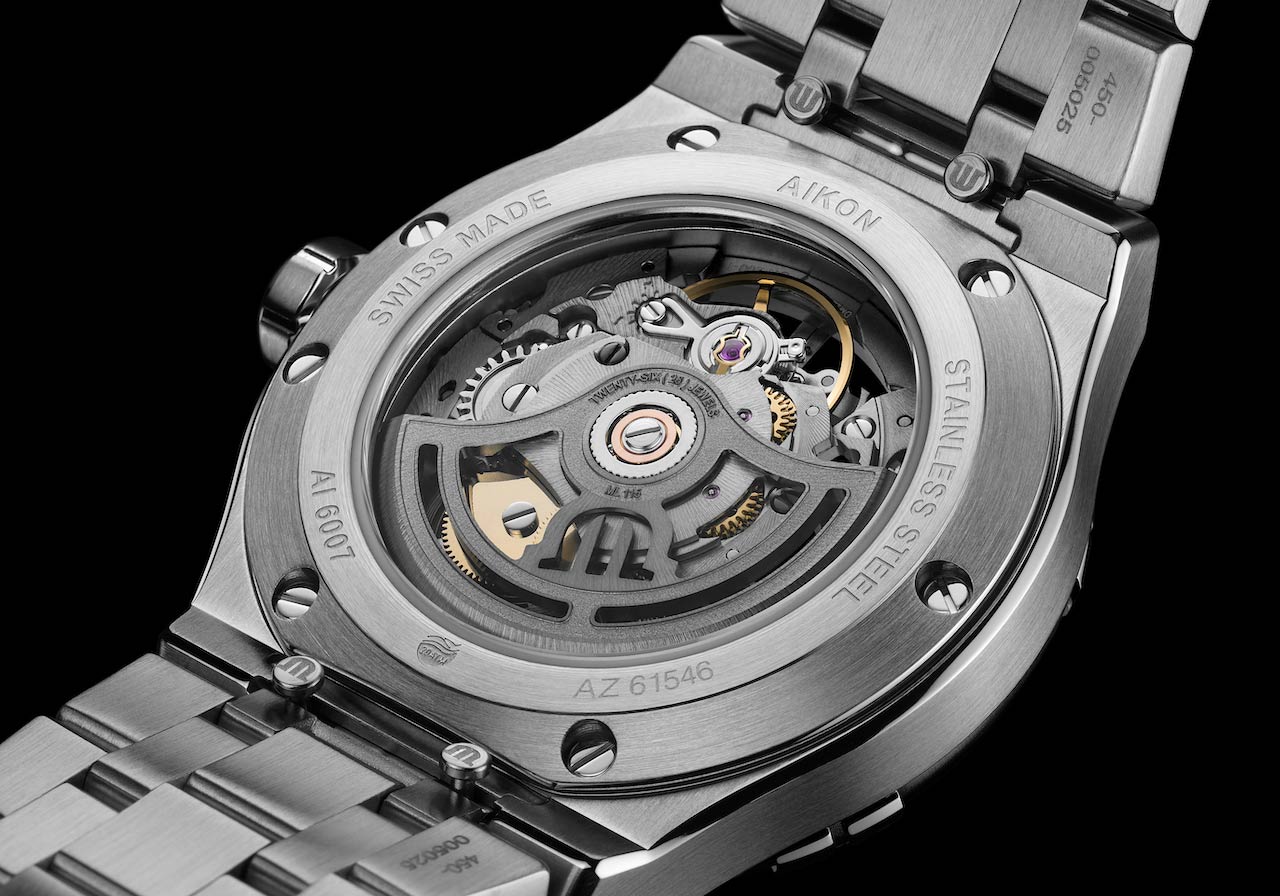 The watch is equipped with Maurice Lacroix's EasyChange system for its straps and bracelets, the buttons used to release the bracelet are visible in the movement shot of this watch. I like the level of detail on them. Another note for you considering one of these is the water-resistance level which is an impressive 200m on the Aikon Skeleton 39mm. You can buy these from Maurice Lacroix now for a price of CHF3200.
Visit Maurice Lacroix here.