Remember the Aquapod watches from MB&F? That sort of dive-y looking thing which isn't really a dive watch because it has 50m of water resistance? Well, now it's back once more and this time in a red edition. This watch comes with its quirky MB&F design style that makes the brand what it is, and still features a flying tourbillon like before. The floating dive bezel which orbits the centre case of the watch is also present and undoubtedly making this one of the coolest dive-style watches around. It's been coloured red along with the strap to make the new theme for this piece.
The reason for the red colouring, MB&F explains, is that it's all relative to the depth of the ocean and the jellyfish that the Aquapod's design is based upon. As you get deeper into the sea, you'll find that it gets darker as the ocean blocks out the sun's rays. But, the sea is doing more than just blocking all light in one go, it filters out the different colours too. That's because visible light colours are made up of different wavelengths. Red light has a long wavelength with low energy behind it. It has a very long range in our atmosphere, which is why motor vehicles use it in their rear lights. However, underwater, red is the first colour to disappear in as little as 15 feet as its low energy waves are not enough to pierce through the water, which is significantly more dense than air.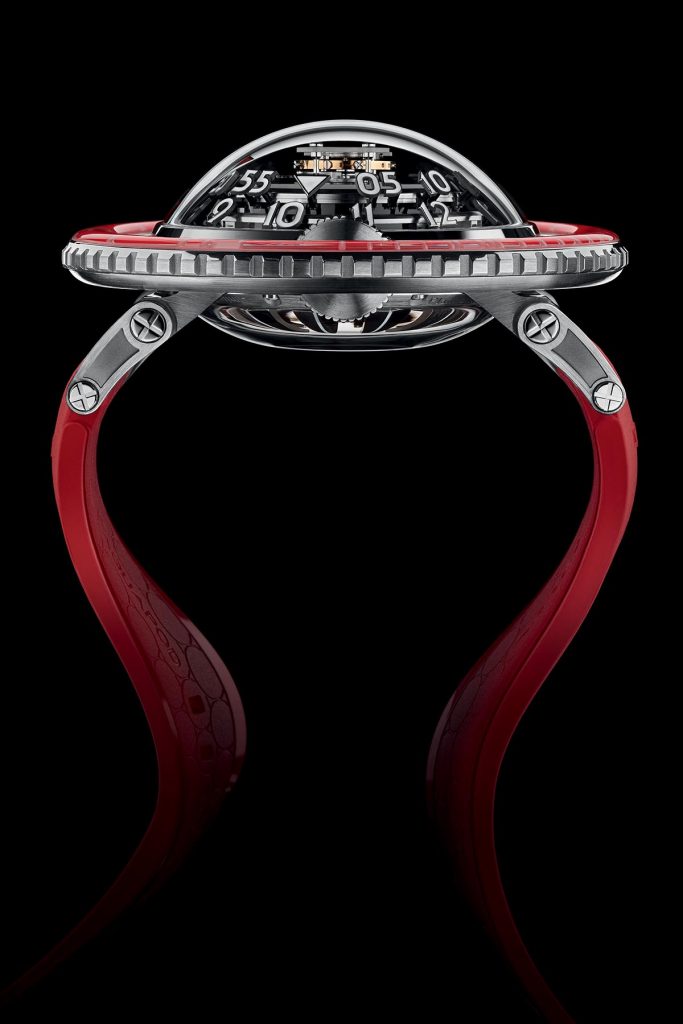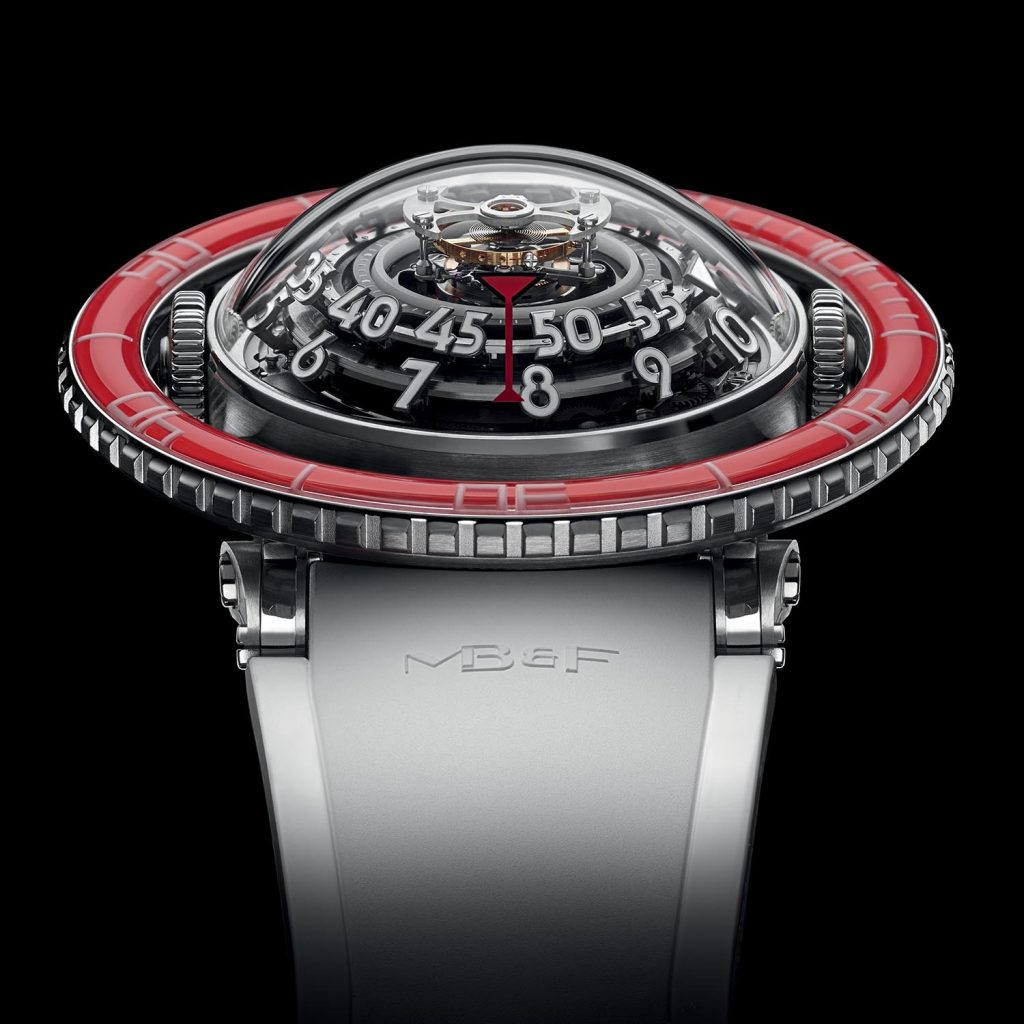 Deep-sea jellyfish have developed a red belly that camouflages the food they are digesting, which means that predators have difficulty seeing them in the deep ocean. Otherwise, their transparent bodies would be able to show them up.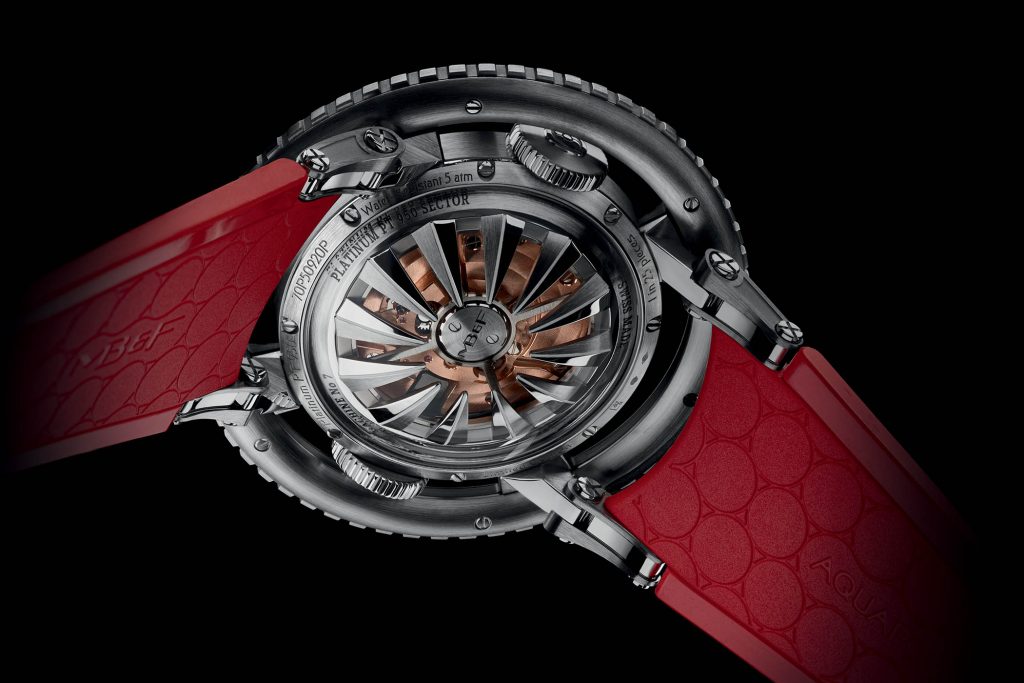 The Horological Machine No.7 Aquapod is still only 50m water resistant, so we don't recommend anything more than splashing in the sink when washing your hands. No, we really don't recommend it. This watch costs 155,000 CHF excluding taxes, thanks in part to the impressive 3D in-house made movement developed by MB&F (with a 72-hour power reserve and 391 components no less), but also because the case is made of platinum. The watch is also limited to just 25 examples and, with this being MB&F, I expect they've sold out by now or will do in a couple of days.
Visit MB&F here.