Only Watch is a charity auction event held annually to raise funds to support research on Duchenne muscular dystrophy. While benevolence is the real intent behind the grand event, it also showcases the experimental side of horology, giving brands an opportunity to create something unique. So, on that note let's have a look at Patek Phillipe's Only Watch 2019 offering, the Reference 6300A. This new watch takes all the complexity of Patek's Grandmaster Chime (Reference 6300 G) and packs it inside a steel case with a beautiful Salmon dial.
Patek Phillipe watches are generally referred to as Holy Grails within the watch community and one look at the Grandmaster Chine easily explains why. Not your everyday wrist watch, the Grand Chimemaster is a powerful beast that features an exhaustive list of around 20 complications, which include a Grande Sonnerie, a Petite Sonnerie, a minute repeater, a date repeater, multiple time zones, a perpetual calendar and various other indications making it a rare and special piece.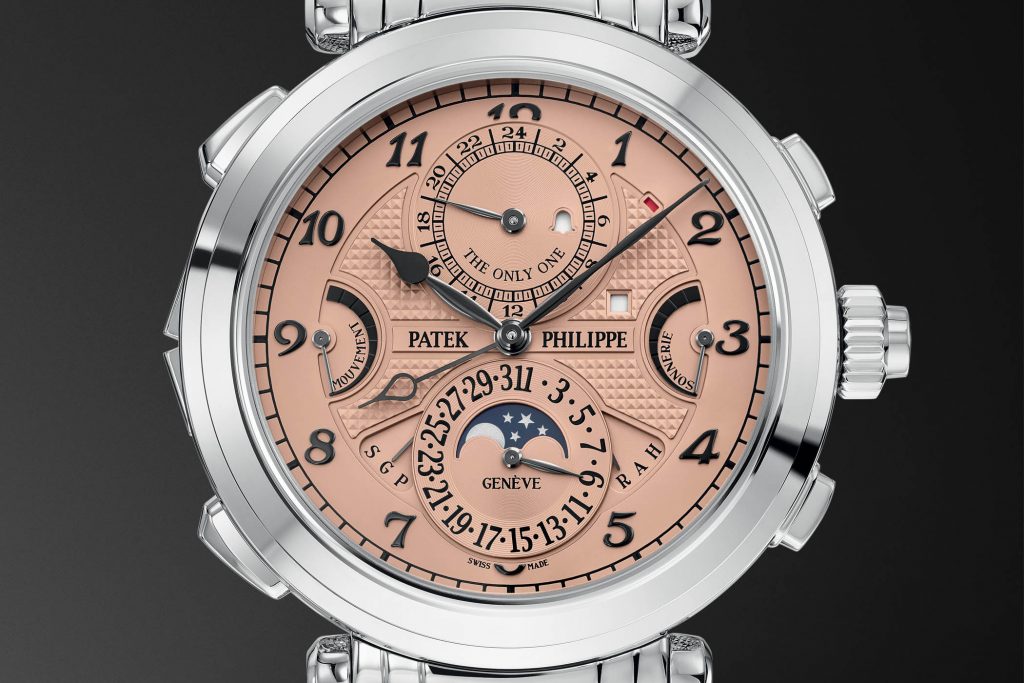 Accommodating so many complications at the same place was a challenge that Patek Phillipe faced and as resolution, they created this watch with not one but two faces. The primary display of the watch which also tells the time is characterized by Breguet style Arabic numerals, a railroad style minute track, and a texture guilloche center all combining to give the watch an elegant look. While the layout is the same, what sets the 6300A apart from its descendant 6300 G is the salmon colorway which in my opinion looks a tad more vibrant and is also uncommon. Flipping the watch, you have the secondary display which shows off the perpetual calendar functions in a sub-dial layout presented on a black base.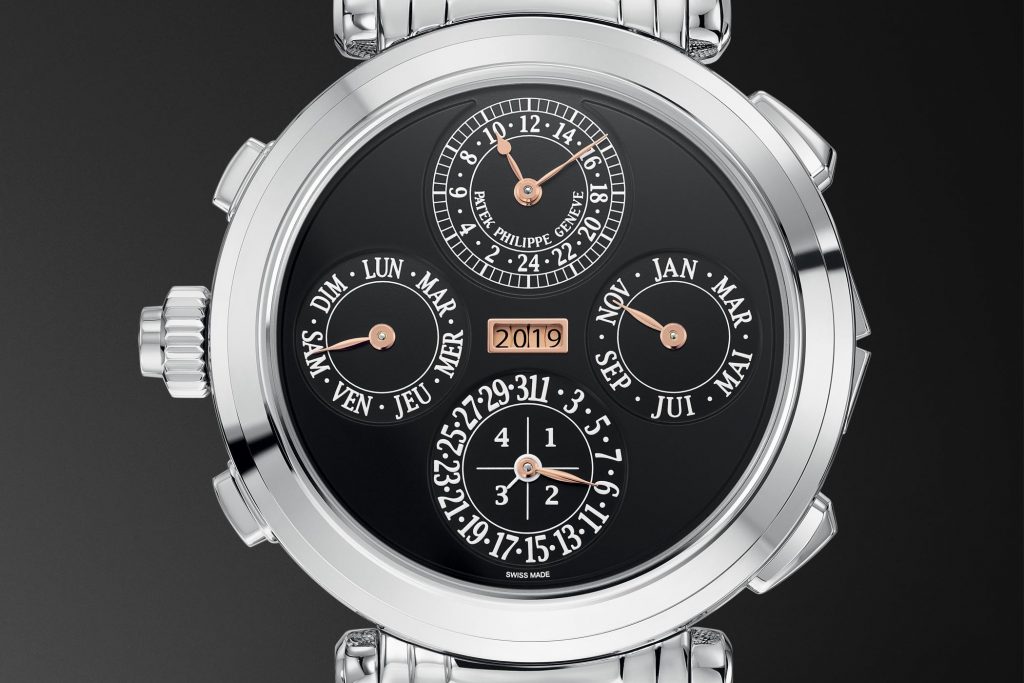 To support the two faces, the Grandmaster Chime features a distinctive double-sided case design, which allows the case to be rotated and worn with either side facing the wearer. With a diameter of around 47mm this a large watch but does not look overpowering mainly because of the Art Deco style lugs. While the silhouette is once again the same as the 6300G, the material of construction on the 6300A is the more widely used stainless steel. Powering the watch is the complex caliber 300 GS AL. This is a hand wound movement which comprises of 1366 parts and offers a power reserve of around 72 hours.
The Patek Phillipe Grandmaster Chime (Reference 6300 G) was already an exclusive offering from the prolific brand which has been taken to a whole new level with this Salmon dial/ Stainless steel version. The watch would come attached to a black leather strap and would be auctioned by Christie's on 9 November 2019 in Geneva.
Visit Only watch here.