MB&F is renowned for its expertise in watchmaking and putting that expertise to good use making unconventional watches. Its most notable design incorporates a balance assembly suspended above the dial of its watches. But, for MB&F, moving that part to the dial is just one step in a long line of revolutionary thinking. In 2017, MB&F introduced a new take on what has become its traditional design, and in 2019 it's returned with a new colour for it.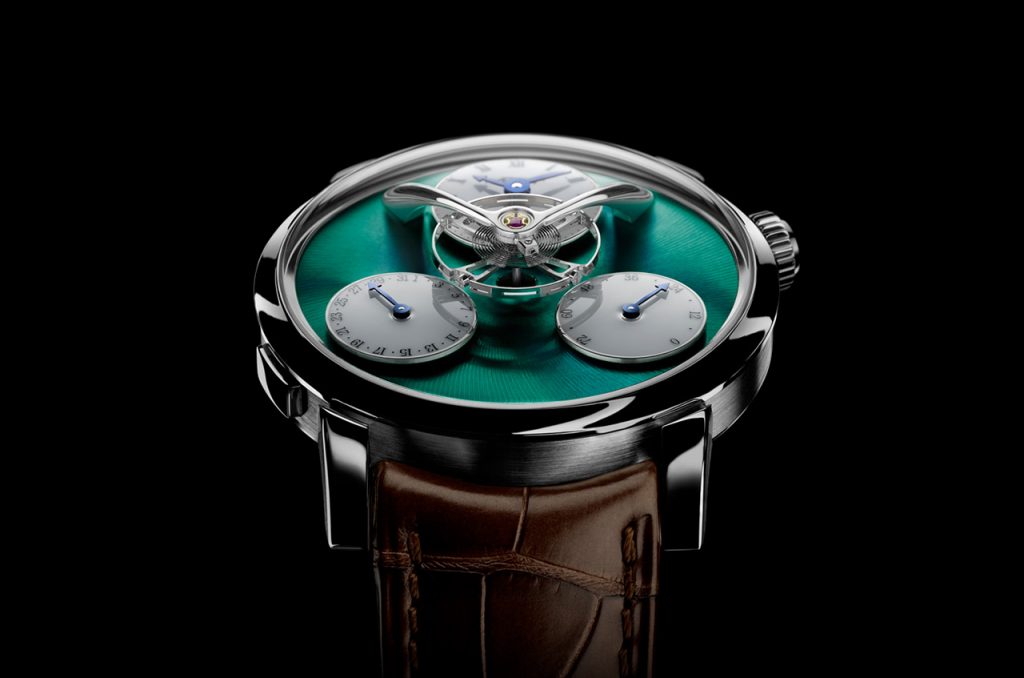 The eye-catching dial on this watch is now green in colour featuring a CVD (chemical vapour deposition) treatment to help it stand out from a mile away and give it a green/blue hue depending on where you view it from. The 44mm case is made of grade 5 titanium for extra durability and lightness, a good idea considering it's also 17.5mm thick. The part brushed part polished case is a classic example of contemporary design, no frills here, just a clean and smooth experience. The dial has three subdials on it which display information. There are no seconds hands here, though it is pretty evident if the watch is running or not. At 12 O'clock, the hours and minutes are shown, at 4 O'clock we find a power reserve, and at 8 O'clock there's a date subdial, simple stuff for a complicated watch,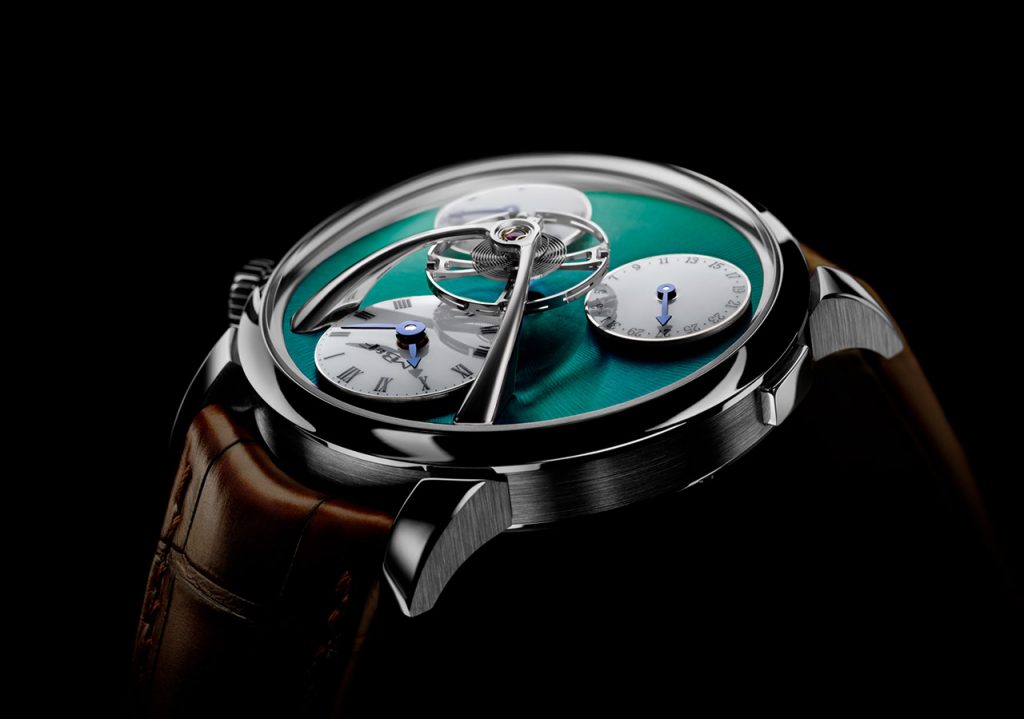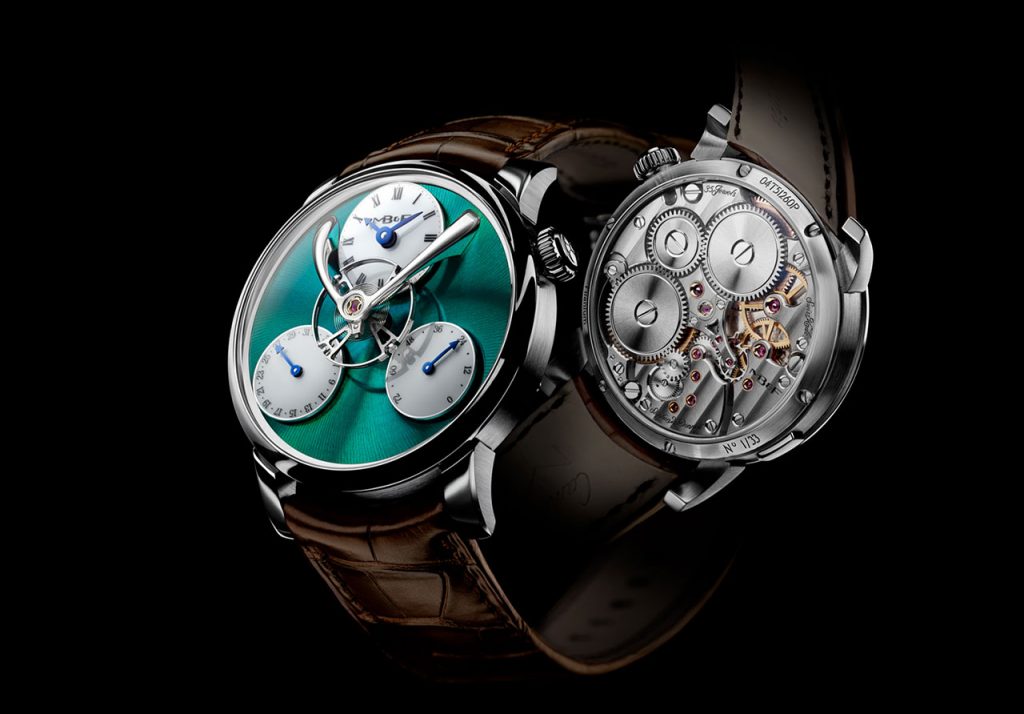 The reason it's complicated is to do with the design of that escapement. As mentioned, MB&F is known for producing watches that are theoretically quite simple but mechanically are incredibly tricky. This example gains its name the 'Split Escapement' because it has cut the traditional escapement into two parts. On the dial side, we have the classic MB&F hallmark of a balance wheel and hairspring suspended over a modern looking dial. But that's where the similarities end. The Split Escapement features a very long arbour (12mm) which connects the floating balance wheel to the rest of the movement which sits in the traditional position below the dial. There's no pallet forks or anything like that on the dial, just the balance wheel.
To protect the delicate workings of the balance assembly, the long arbour is connected to an antishock device at both ends. The beat rate is also quite low for modern day watchmaking, just 2.5Hz, which not only eases the strain on the components of the watch but also allows the twin barrels to provide 72 hours of run time.
The retail price of this 33 piece limited edition watch is €59,000 before tax.
Visit MB&F here.