Weirdly, we haven't covered a particular Romain Gauthier watch since 2016 here on WristReview. With no apparent reason for this, we decided it was time to step it up a bit and show this independent some love. And what better way to do it than with their new Insight Micro-Rotor watch? These watches are exceptionally crafted. Their design is both reminiscent of previous traditions from the watch world combined with the craftsmanship of the modern age of the independent brand.
The idea behind the new Insight Micro-Rotor was to give the existing model a touch-up and provide a more apparent blend of old and new. The bridges on the back and the mainplate of the movement are now coated in 4.5N rose gold. On the front, any bridges or other gizmos connecting the main parts of the dial remain palladium plated, offering a unique reversed contrast to this watch. Often, Swiss watches are given a palladium or rhodium finish, and the gears are copper coloured, the opposite is true here which plays on the eyes in a lovely way.  The bi-directional winding 22k gold micro-rotor is visible on the dial underneath a palladium-plated bridge.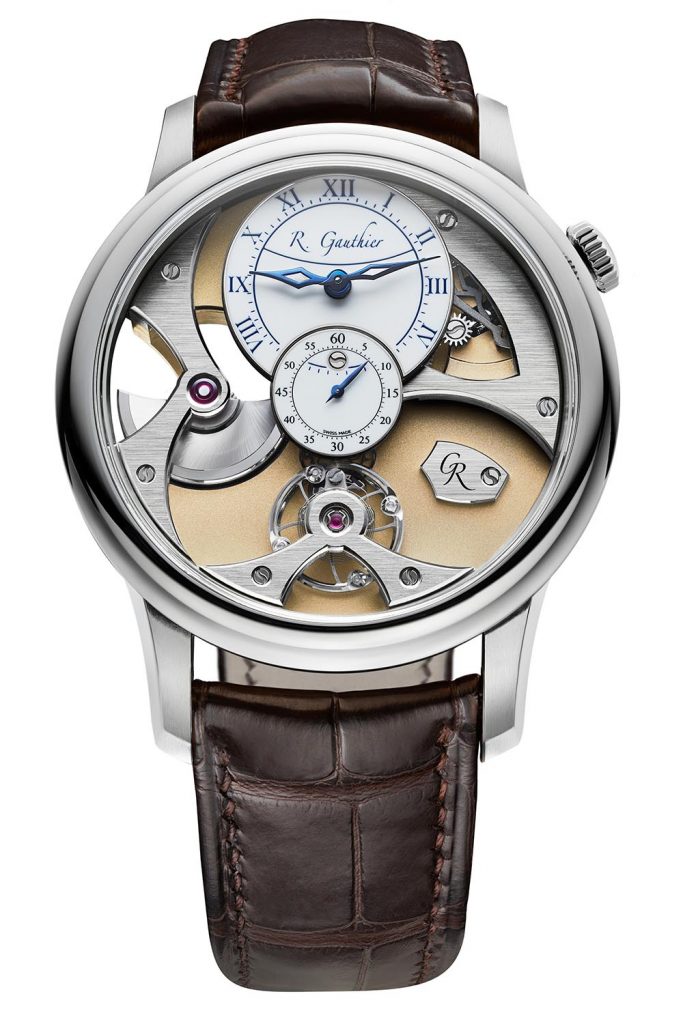 The movement in this watch is unique, in that it appears to become one with the watch case. Watches usually have the movement and case together, obviously, but the movement still seems almost separate from the rest of it. In this one, the case appears to flow and melt into the bridges providing a pleasing look. The exposed balance wheel at 6 O'clock provides some extra pizazz, not that the exposed micro-rotor didn't offer enough of that as it is.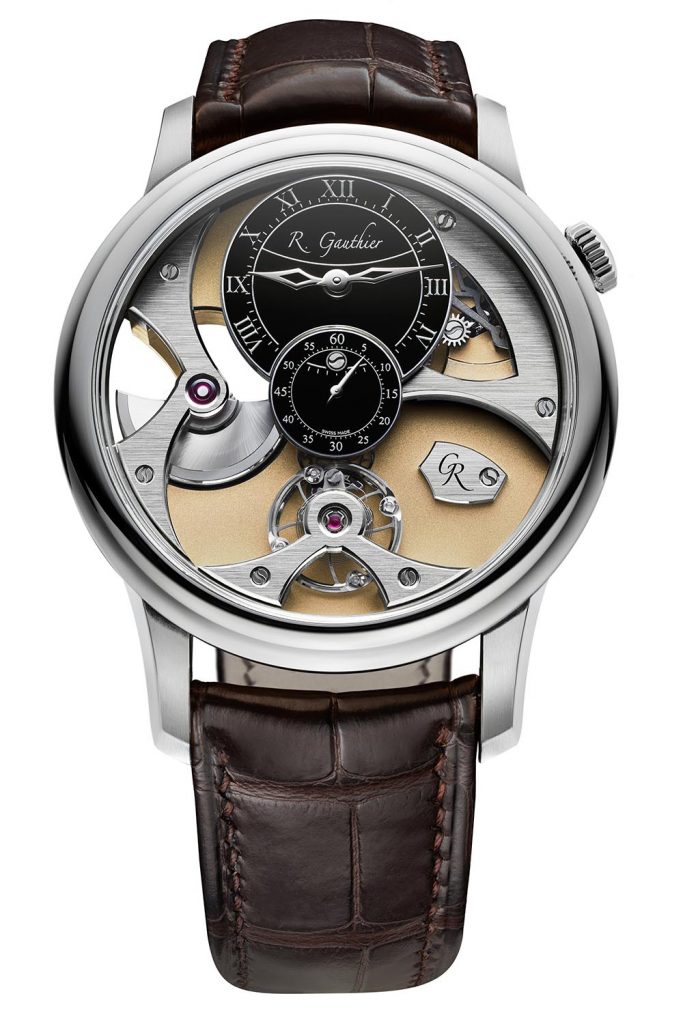 The movement itself runs at 4Hz, it features an 80-hour power reserve as well and is crafted from 206 parts and 33 jewels. The time dials on the watches meld together to make an attractive Venn-dial design (I don't know if that's an official term, but it is now!). The markers are clean and crisp, with precise looking yet delicate hands indicating the time. You can get three different coloured versions of the new Insight Micro-Rotor watch. The Venn-dials can come in Grand-Feu enamel coloured blue, black or white. The hands come in either white gold or flame blued with a distinctive diamond-shaped cutout in the centre.
Thanks to the incredible design and the 39.5mm 18K white gold case, these watches will set you back 79,000CHF excluding tax, for a time only watch that's a lot of money, but for a high end independent like Romain Gauthier that scratches the surface. They're all limited to just ten watches in each colour combination.
Visit Romain Gauthier here.