The Story
Melbourne Watch Company is a simple, yet elegant and proud company that calls Australia home. Their founder got into watches by recreating other people's designs for fun at home. He eventually decided to contribute more by making his own company and designs. The Flinders watch was their first model and was introduced in late 2013. Since then, they have been recognized globally as a fantastic company with mid range prices and insanely good quality. They use the best materials and squeak into the practical price point with the majority of their models.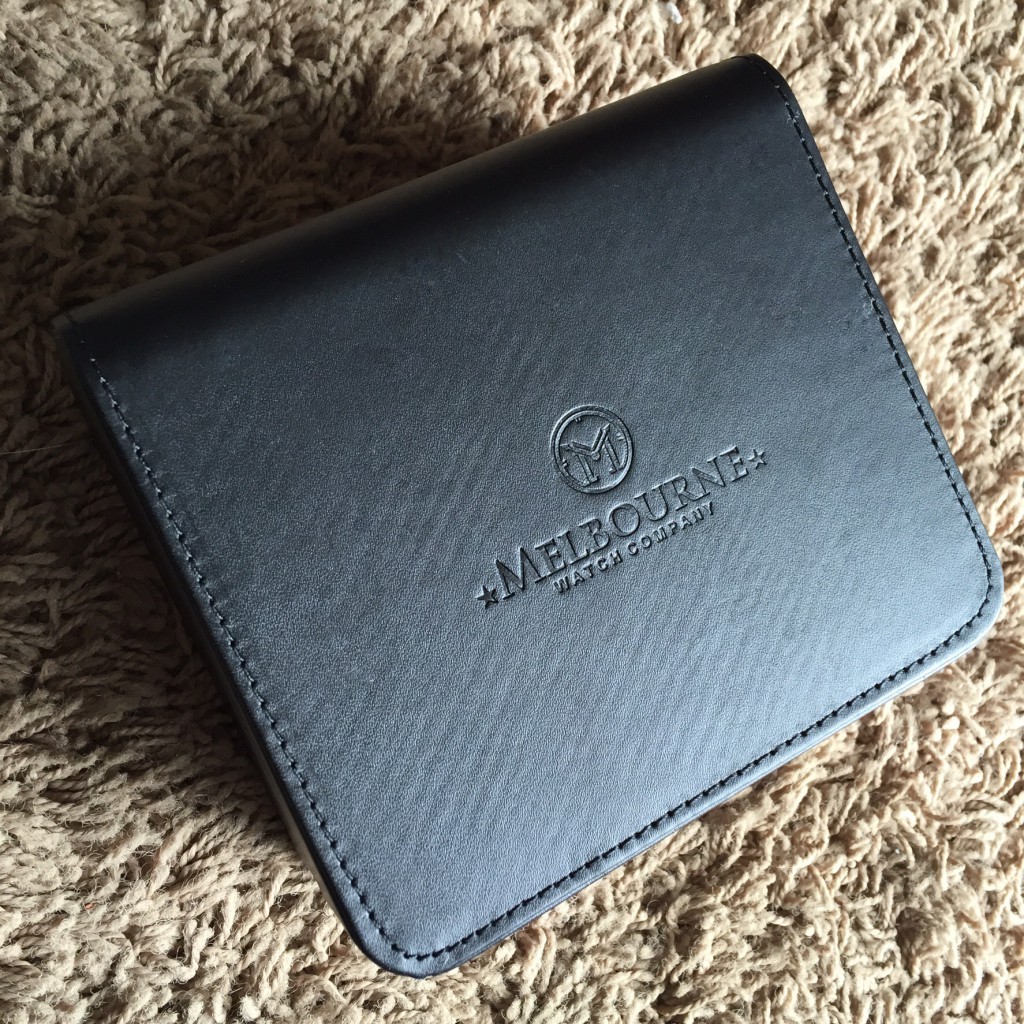 Packaging and Presentation
"I'm always looking to see that watch companies send their watches to the customer with excellent presentation. I think it adds a great touch by showing they are grateful for their business and respect the customer." The watch box starts of in a contrasting white paper sleeve to keep the beautiful black leather protected. The case uses a design where planes come together at 90 degree angles and also curve around to make rounded edges. It's beautifully stitched and featured branding on top.
When opened up you are met with beautiful white felt, which could improve on quality, but still works. The pillow is excellent, but could be a little bit more snug. A warranty care is "held in place" by a little pocket that should be bigger and more snug as well. Also, the filling is hollow and easily folded (mine came a little messed up). Overall, the case comes in at a 5 out of 10 with a strong start that starts to drop off a cliff. Some minute changes and this things would gain back 5 points in a heartbeat.
Design and Specifications
• 40mm case diameter
• 316L stainless steel used all around
• Anti reflective sapphire crystal glass
• Sapphire exhibition case back
• Automatic movement (Miyota 9015 28,800 bpm)
• Date function as a part of the multi-layer dial
• Water resistant 5ATM
• 20mm black genuine leather strap
The Face
It's easy to tell that this model was Melbourne Watch Companies first model based on perceived simplicity, but digging deeper you will find that this watch entered the market with detailed excellence on its mind. The design is very classy and not so flamboyant (such as Seven Friday or Noble timepieces). To me, this watch opened the door to the party quietly and slipped in because it's not sure if everyone will accept it as great, but it's pretty confident, yet humble, that everyone will. It didn't take long for people to take notice…including me. Quiet confidence is the perfect description of the face of this watch.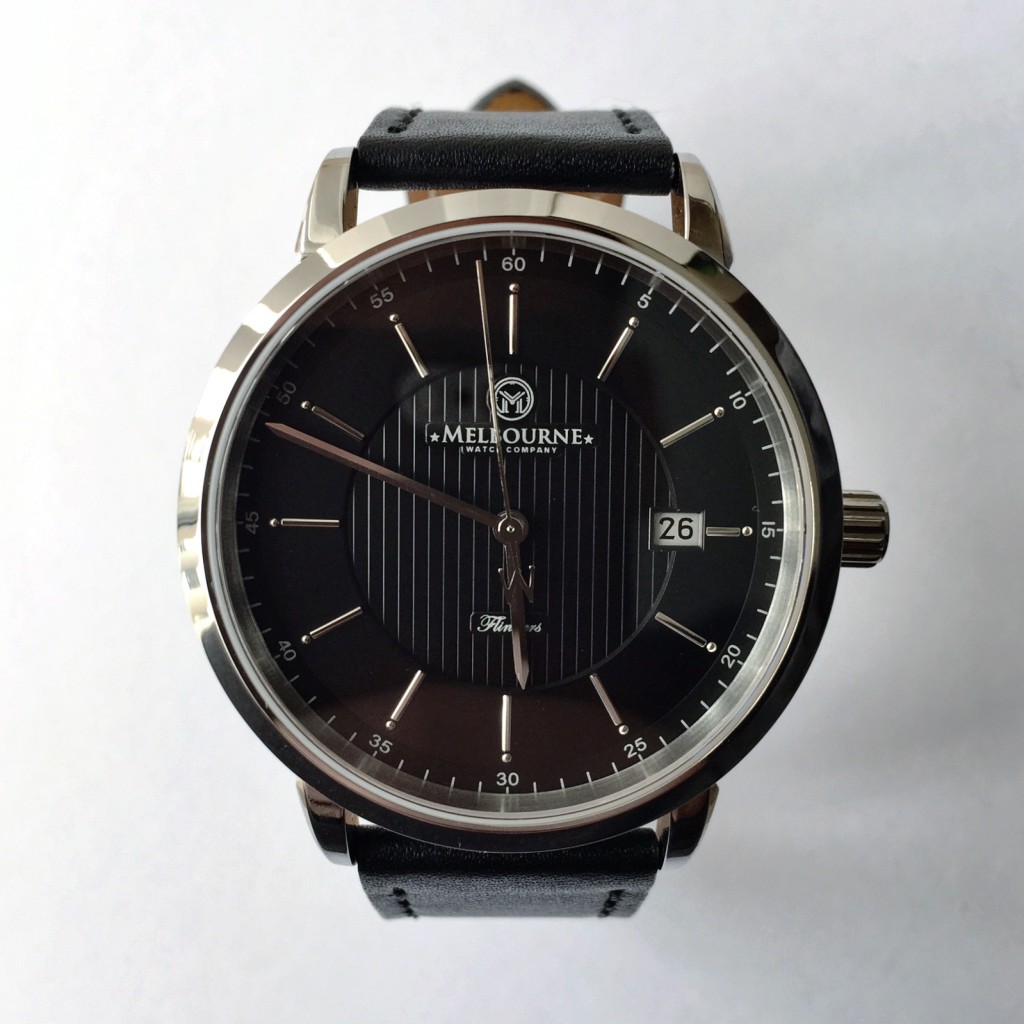 The multilayered black dial featured unique patterns most easily seen with some light shown on it and the second hand gracefully and effortlessly slices through time. At the opposite end of the second hand is an "M" which I have seen several companies do and I think it's a genius branding method that also makes the piece more unique. It's hard not to stare, to be quite honest. There is plenty of detail, but somehow it still looks very modern and minimalistic.
Pages: 1 
2