If you remember last year at Baselworld, Breguet unveiled the Classique 7147 featuring a very nice and quite delicate enamel dial. Being enamel, well you know how it looks and behaves under the light of any kind, just plain amazing. To us here, we love how it seems to divide itself between being an extravagant watch or a subtle elegant one. Fortunately for us, Breguet has now introduced another watch with the same enamel dial version in the world's thinnest automatic tourbillon.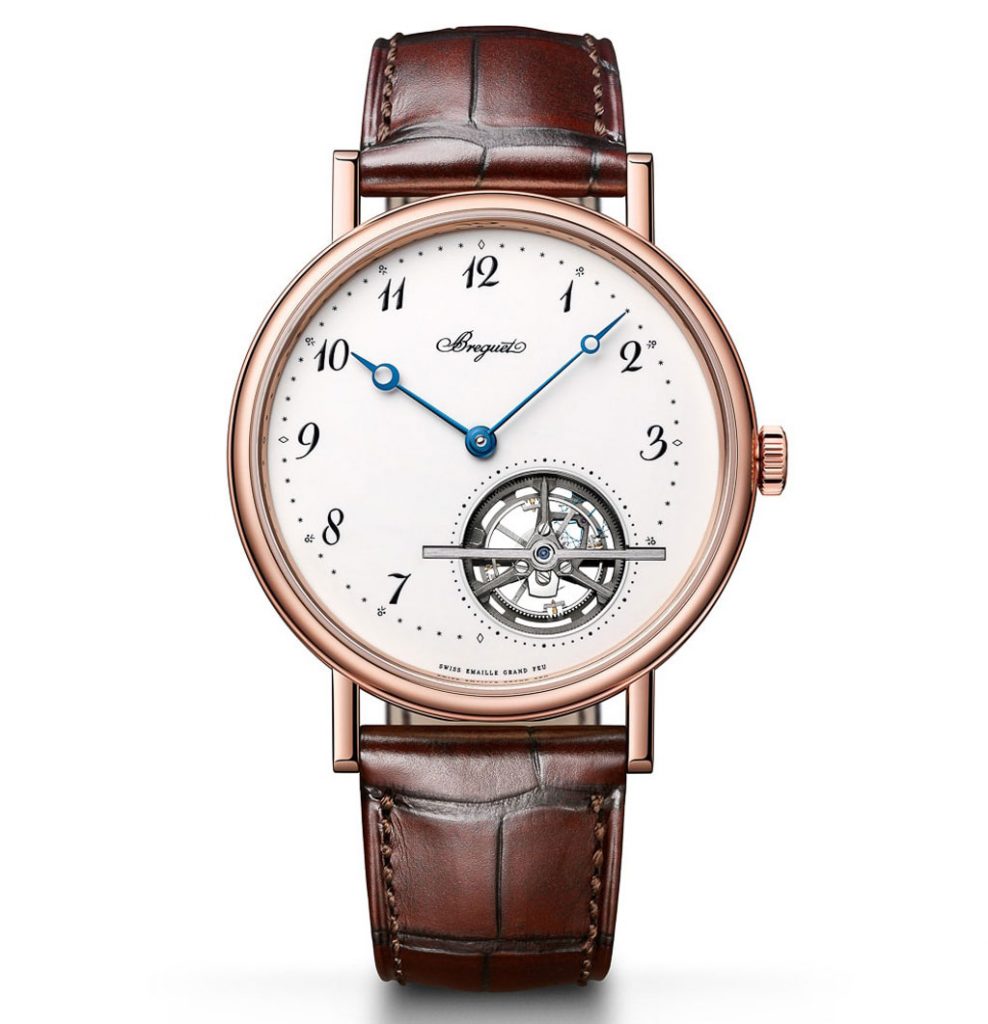 Specs-wise, the Classique Tourbillon Extra-Plat Automatique 5367 measures at a mere 7.45 mm thick, not an easy feat for this caliber. Moreover, the said watch has been in the market since 2013 only with a guilloché dial. The 42 mm case diameter is also perfect for a dressy watch without compromising on features. Yes features-wise, the Classique Tourbillon Extra-Plat 5367 is available in both the platinum and rose gold editions. The design is made in the classic Breguet style with a narrow bezel, straight lugs and reeded caseband.
If you are familiar with the 2013 release of the watch, everything seems to be the same outside and inside. The only noticeable difference really is on the dial. The power reserve indicator is now gone though, quite a useful feature to be honest. Nonetheless, more is pretty much given on the design matter wherein we now get to have our hands on a dial with a grand feu enamel achieving a beautiful contrast fit for a luxury watch.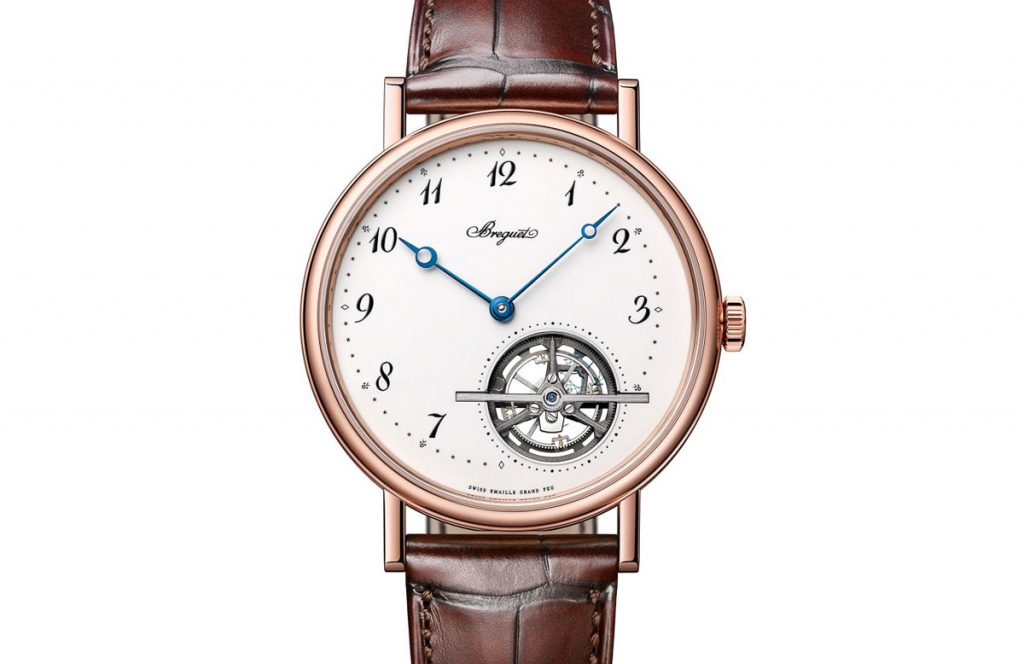 Moreover, we also have the same off-centre layout like on the guilloche version although this is a feature found on many historical excentré Breguet pocket watches only with Breguet numerals in black lacquer. Speaking of pocket watches, nothing beats their timeless designs and we love how the Classique Tourbillon Extra-Plat 5367 uses this design to its advantage. The minute track resembles that of a 19th century Breguet pocket watches with tiny lozenges for the quarters and mysterious symbols every five minutes.
Powering the Classique Tourbillon Extra-Plat 5367 is the same cal. 581 with a tourbillon regulator operating at 4 Hz. The movement is highly decorated from the bridges, barrel to the oscillating weight which are all hand-engraved. The tourbillon is also modern in terms of design and materials used. Its cage is made of titanium while both the balance spring and lever escapement are made of silicon. The tourbillon also uses a different technique to stay remarkably thin while keeping the power at max by employing roller bearings where the barrel is mounted instead of a traditional pivot point. 80 hours of power reserve is unquestionably impressive.
Another factor for the thin movement is the unique peripheral winding system where the narrow, semi-circular platinum rotor is mounted around the edge of the calibre.
Finally, the Breguet Classique Tourbillon Extra-Plat Automatique 5367 is expected to be priced slightly lower than the existing model with a guilloche dial that retails for US$ 149,500 in pink gold. breguet.com