What on Earth does that mean? Mainly, what we want to do with this list is outline what we think are the five best watch companies which remain independent today. Also, we've included the 'high-output' part, meaning that we are looking for five large enterprises with significant production numbers of watches, in the tens of thousands at least. For those of you who prefer the idea of independent meaning firms which produce maybe a few hundred watches a year, don't panic, there will be another Top 5 at a later date focusing on low output independent manufactures. But, for now, let's check out these big brands. Surprisingly, there aren't that many of them anymore, particularly now Breitling, a key player in the industry, has been bought.
5

. Oris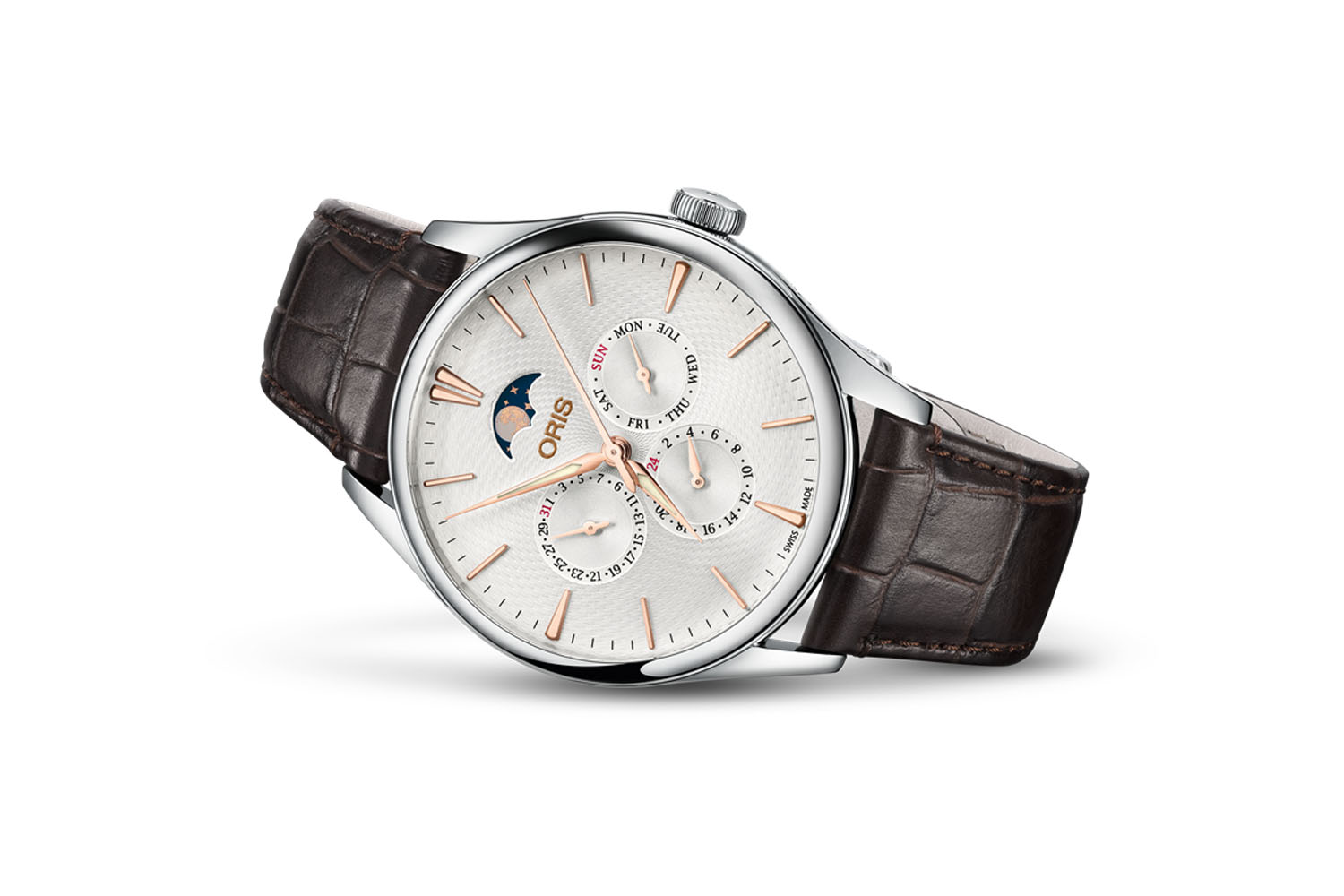 Perhaps a company you hadn't considered to be independent, Oris is a producer of robust and inexpensive wristwatches which have quite the following in the forums. Oris is a company which you'd stop and think about, before saying "huh, I didn't know they were independent". Indeed, it is natural for one to consider Oris to be owned by the likes of Swatch or Richemont, but in fact, they are an independent company.
Oris is a user of ETA movements in their watches, and that's not a problem in the slightest because unlike other companies, they don't charge a fortune for them. Oris does make some of its movements, and we are hoping to see that spread across the range in the future. The company also has an impressive claim, as none of the watches it produces currently have a quartz movement in (it has made quartz watches in the past, though). An Oris display in a jeweller's wouldn't be complete without a swinging replica of an Oris rotor highlighting the fact that their watches are mechanical, I like the touch of colour the red rotors bring to the movements.
4

. Chopard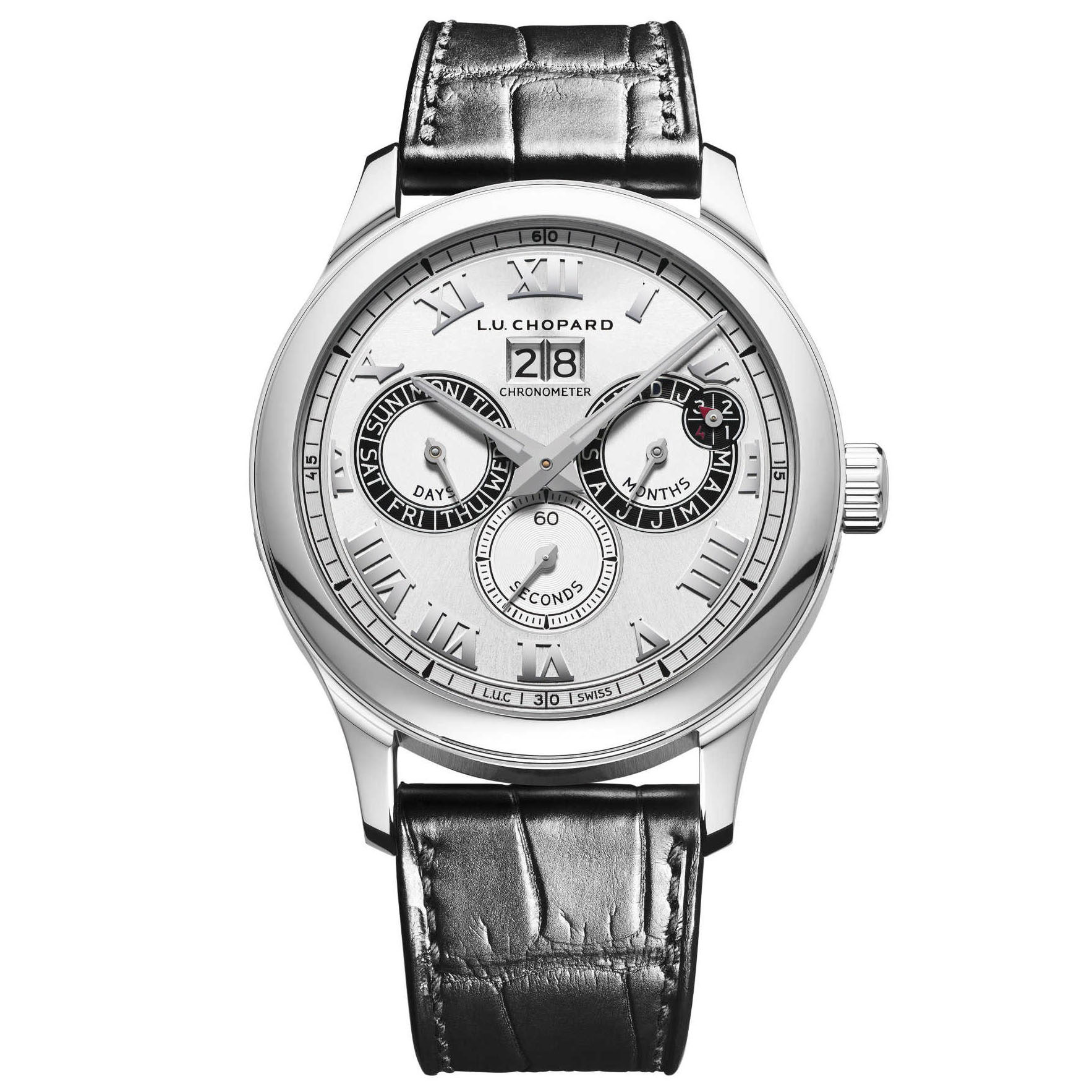 Chopard is an independent company, a very big one too, with involvement across multiple sectors other than watches. It's also a prominent player in jewellery and has a fashion accessories division too with all kinds of extras such as fragrances and writing instruments. Chopard's key watch line, the Mille Miglia collection, has been known to use ETA movements for a long time. This usage of outsourced movements, however, is changing little by little each year as they introduce more of their in-house calibres.
The reason behind that is Chopard's purchase and revival of Fleurier Ebauches S.A, a small company based around the corner from Chopard's facility in Fleurier, which produces bases for manufacturers to use. Right now Chopard is the primary user of these movements, but in the future, I'm sure some other companies will be interested in making the switch, especially as Swatch tightens the controls around who can buy ETA movements these days. They've also got their in-house L.U.C. watches, which are showing the world Chopard is intent on raising the bar and challenging its competitors in the Haute Horlogerie game.
3

. Audemars Piguet
A powerhouse of a watchmaker and one of the oldest surviving watch companies still in the hands of the founding families, Audemars Piguet has made a name for itself in creating luxurious steel and gold sports watches. However, at the start, it was a lot more conservative than this. Records from the company show the majority of the watches made by AP between 1881 and 1891 had at least one complication in, but most had more than one. The number is around 80%. To this day, Audemars Piguet is still mostly associated with the Royal Oak and Royal Oak Offshore Chronograph which, as its name suggests, features a complication (I wonder what proportion of the watches AP currently makes have a complication in them?).
Audemars Piguet has used quite a few different calibres over the years, most notable though is their usage of Jaeger-LeCoultre movements which ended up in all sorts of watches including the Offshore for most of its life so far. Like Chopard, AP is going a lot more in-house with its production and is unafraid of using advanced robotic machinery to help, which I think is fantastic considering how well Panerai integrated it into their work (click here to see my full rundown of the Panerai manufacture).
2

. Rolex
Technically, the Hans Wilsdorf Foundation owns Rolex. It's a charity with the namesake of the Rolex founder. The reason it's on this list, however, is that it possesses no other brands itself (apart from Tudor, but that's a long story) and puts the money made towards the upkeep of the company, as well as to various art centres and colleges in the area around Geneva and Neuchâtel. One of the critical successes of Rolex is the marketing, which is outstanding. Whenever one thinks of luxury cars, they immediately assume Rolls Royce, when one thinks of luxury watches, or just watches, they immediately think Rolex. No other brand in the industry has this ability, although a few get close these days.
Part of the recent strategy from the company has been to create all parts of its watches on its own. However, this wasn't always the case. It was only in the early noughties that Rolex finally brought movement production entirely 'in-house'. Before this, the movements were made by a company called Aegler, which had supplied Rolex with movements since the beginning. Although the mutual deal between the two firms was that Aegler could only make movements for Rolex, and Rolex could only use movements made by Aegler (apart from chronographs which were sourced from Valjoux and later Zenith).
1

. Patek Philippe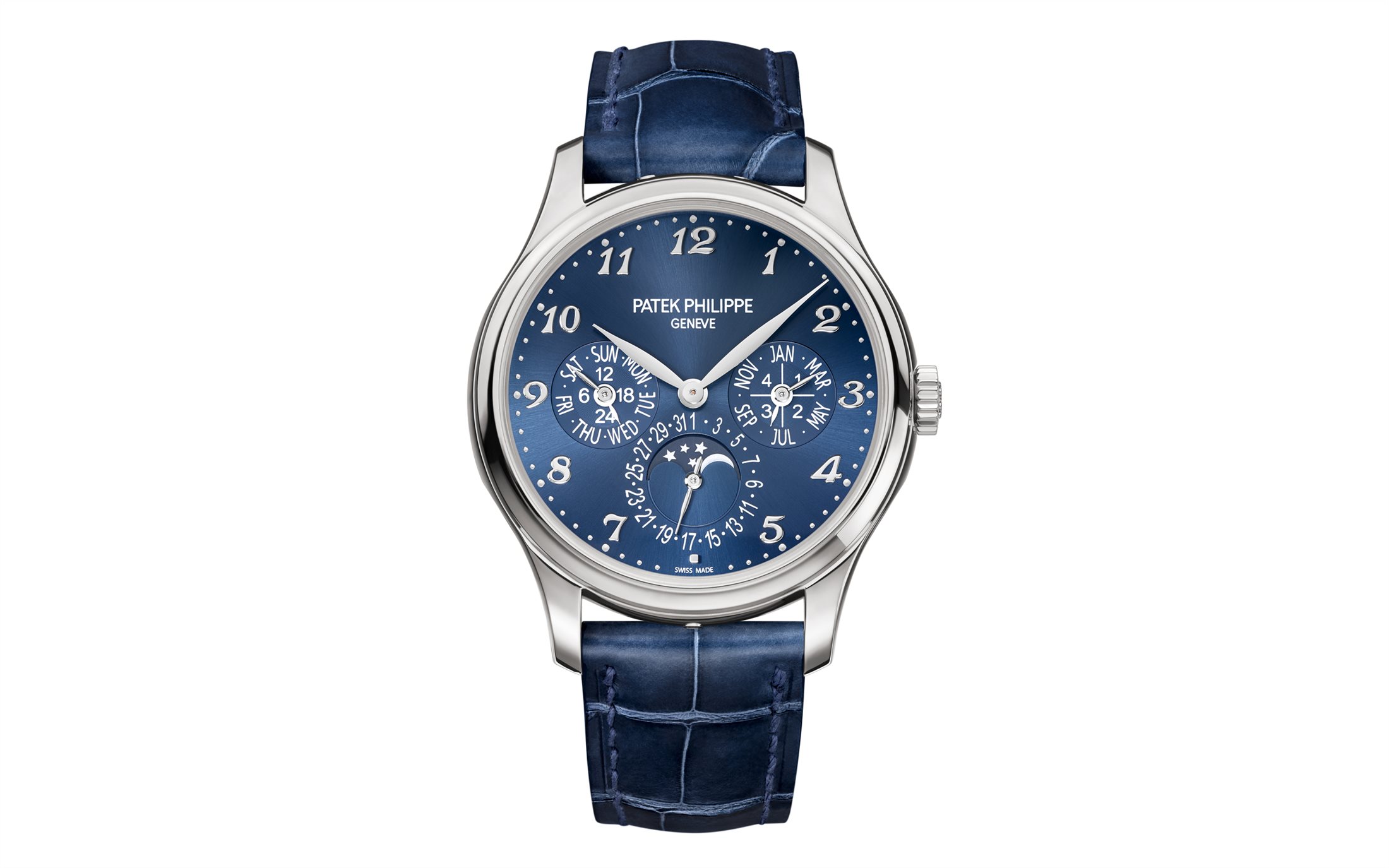 Patek Philippe has become the byword for Haute Horlogerie watches, in the same way Rolex is for luxury wristwatches. Since inception, Patek has made some of the highest quality watches around and made a name for itself in complicated timepieces, holding the record for the most complicated watch ever made at least twice. It's also known well for the minute repeater watches it produces, which are sound tested personally by company president, Thierry Stern. One of the main elements of the company is the idea that their watches are eternal, with each one becoming an heirloom to pass down through generations.
Like their rival Holy Trinity member, Audemars Piguet, Patek Philippe has also made use of outsourced movements in the past for its watches. Again, like AP, Patek has also used movements made by Jaeger-LeCoultre for its watches, so the differences aren't that far apart. They even hired the same designer, Gerald Genta, to design them a steel sports watch after the massive success of the Royal Oak. The Nautilus today has a cult following, too, and has become one of the most notorious watches for holding its value. In fact, it's one of the few watches which is cheaper at retail prices than on the secondary market, as long as you don't mind a long wait.