Celebrating its 40th anniversary in 2019, the Arceau still looks as contemporary and fresh as it did back when it was first was designed by Henri d'Origny in 1978 (hence the number 78). Being one of those watches that have become instantly-recognisable, the Arceau is increasingly becoming one of the most exciting watches in the world of Hermès horology. The watch is designed by Hermès' legendary artistic director Henri d'Origny. Most famous for his famous whimsical patterned ties, Henri d'Origny is known for his clever interpretations of classical design. With his the style of being rigorous, timeless, and free from any kind of formalism, the Arceau achieves a unique and modern contemporary design that appeals to anyone. The design has seen plenty of interpretations over the decades from chronographs to even tourbillions. The Arceau 78, however, is likely the simplest variation being just a quartz powered watch that depicts only the date and the time without any seconds hand.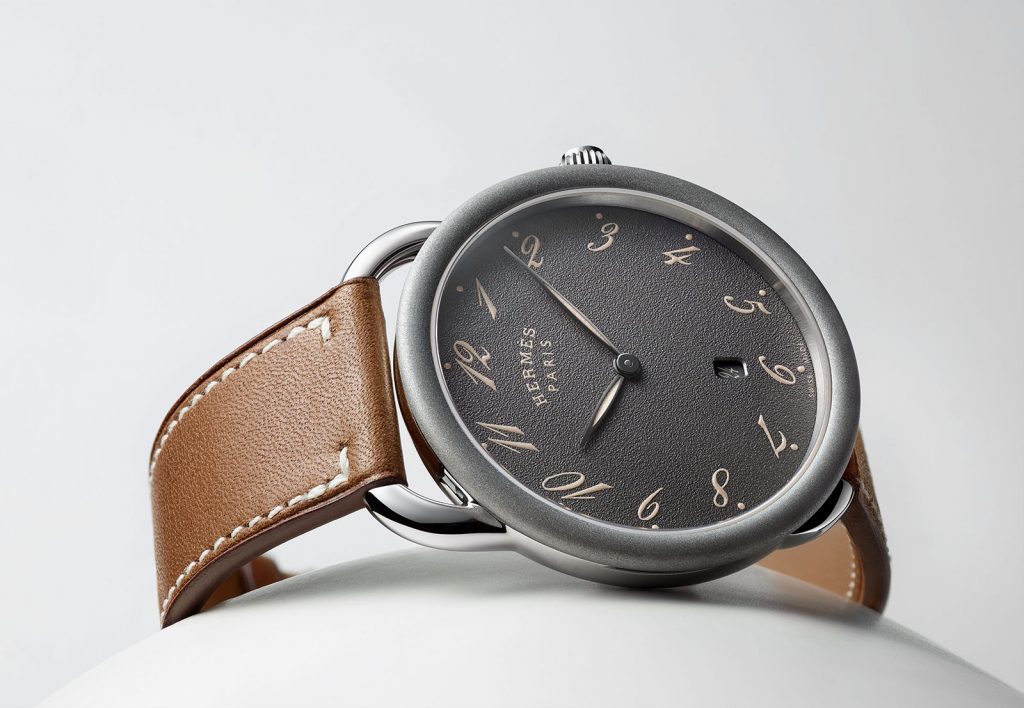 The Arceau 78 comes equipped with all its previous signature elements from its swooping numerals (told to imitate numbers knocked around on horseback to its the unique semi-wire lugs that curve out from the round and a slim-bezel case. The distinctive equestrian-inspired asymmetrical lugs are still seen on the Arceau 78, reflecting the origins of the Maison founded on the Faubourg Saint-Honoré.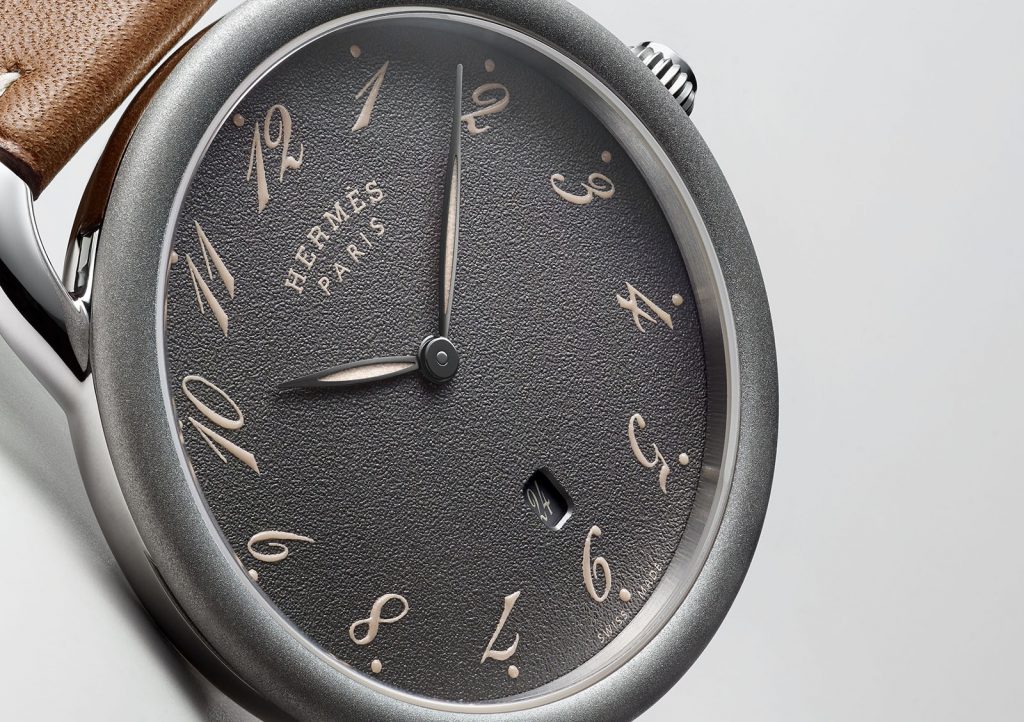 The dial on the Arceau 78 is a stunner for sure. The finely grained anthracite dial is punctuated by the slender cream-coloured gold leaf-shaped luminescent hands with the date window in a counter at 6 o'clock. This gives the watch a look of rugged robustness, something you might not otherwise expect from the brand that's known for classy luxury. The numerals and the black gold luminous hands keep the vintage sort of look with the cream colour (and a nod to the lineup's history starting in 1978) but keeps things practical in terms of readability.
The Arceau 78 features a matte bead-blasted stainless steel bezel that complements the otherwise high-polished case. The mirror-polished steel case is surprisingly dubbed by Hermès as "very large". However, the 40mm case hits the sweet spot for any dress watch and will fit most wrist perfectly. Compared to other Hermès pieces that might be the case, but on the natural Barenia calf leather strap, it'll fit even dainty wrists.
The new Arceau 78, which moves between the light and the dark, the smooth and the grainy, is builts rough and emits a highly contemporary style that will fit the wrist of any modern man perfectly. Visit Hermès here.