Rolex has been on a roll for 2023. We've had a 60th anniversary, a brand-new model and some new colours and themes. We also got the 42mm Yacht-Master in RLX grade 5 titanium, only the second watch Rolex has released in titanium. 42mm is not a new size for the Yacht-Master, but it is the first time that we have seen a 42mm Yacht-Master that's not in a precious metal. The Yacht-Master is a difficult one to categorise, it has looks similar to the Submariner, but it doesn't have the water-resistance. Also, as is usually the case, the models appear to be quite similar, although the Yacht-Master has softened corners compared to the Submariner, and the bezel, of course.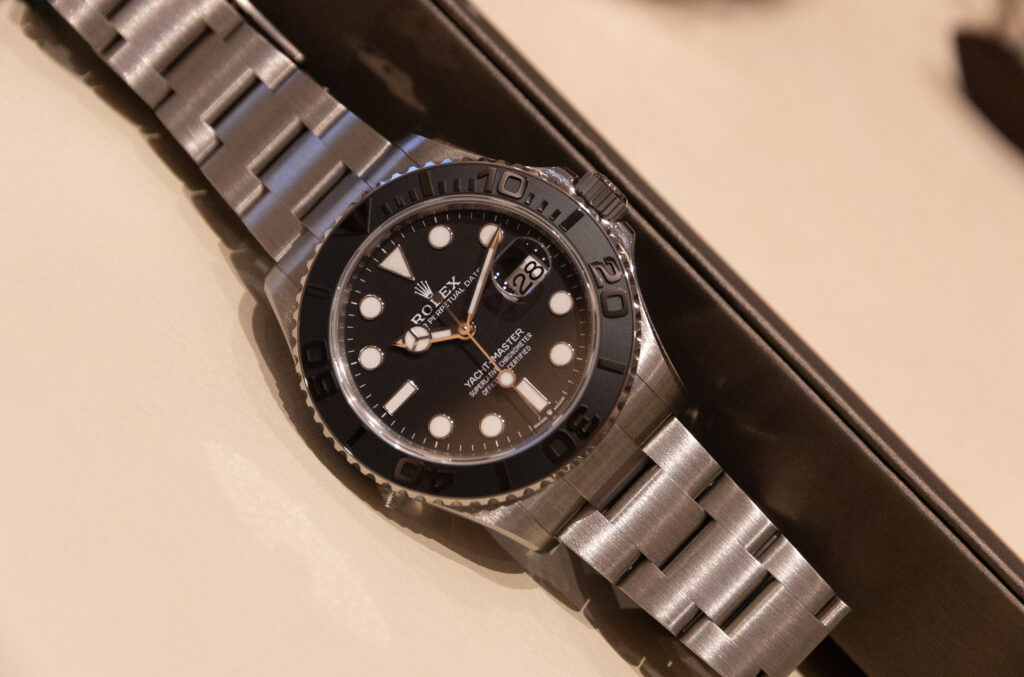 Rolex is coming down hard on the new Yacht-Master as being a watch to be used by professionals, with their marketing material featuring a lot of pictures and videos of racing yachts. When asked why titanium was used, Rolex said that it was because they didn't want the watch to feel like it was getting in the way of the sailors; they wanted it to feel like they were wearing nothing at all. I'd say they achieved their goal, this thing is really light. It doesn't feel like a toy like some titanium sports watches do, but I think that's because it's not too big. Inside the bracelet, links are ceramic inserts, these are used to protect against metal fatigue over time.
42mm is a great size for the Yach-tMaster, and the dial gets a lot of real estate even with the markers, which are even larger than on the Submariner to keep everything within proportion. As you'd expect, legibility is excellent, and there's a Cyclops over the date as is tradition with Rolex sports watches. Water resistance is 100m, which is the standard for the Yacht-Master, and the bi-direction bezel has a great tactile feel to it.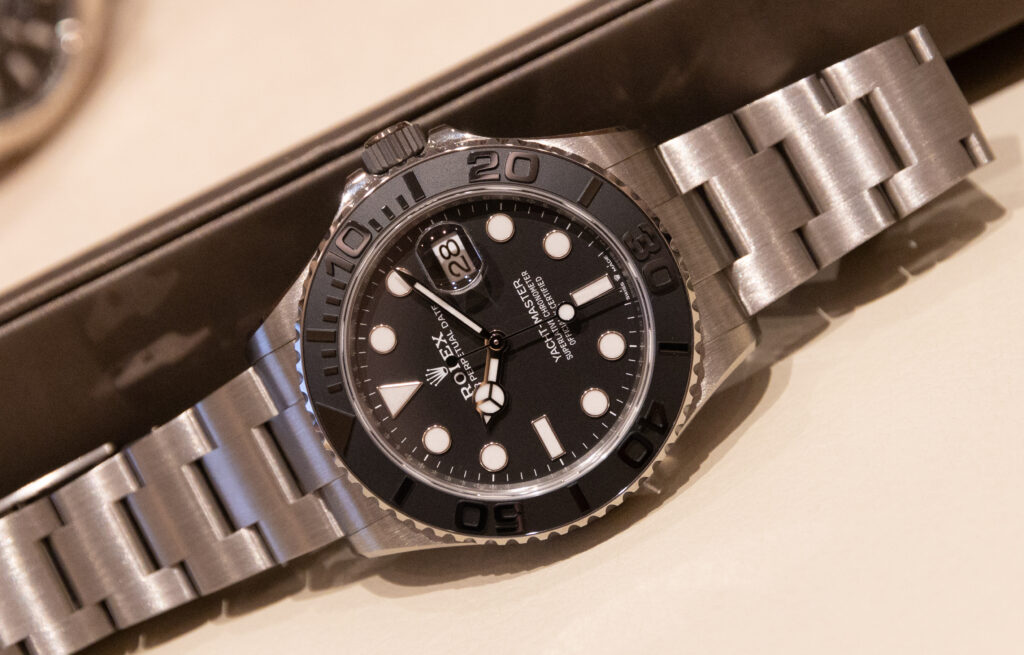 Inside the watch is the calibre 3235, which is the standard movement Rolex uses for its three-hand-date watches, such as the majority of the Datejust line, other YachtMasters, Submariners and so forth. It's a Superlative Chronometer, accurate to within +/- 2s per day, exceeding the requirements of a COSC chronometer test. It also has a 4Hz beat rate, a 70-hour power reserve and automatic winding. 
The larger size of this watch coupled with the RLX titanium case makes this new Yacht-Master a great watch that's designed to be a tool watch first and an accessory second. The price is set at CHF 13,400.