Since the start of their own manufacture in the year 2009, Armin Strom has gone ahead to establish a strong foothold for themselves in the world of Haute Horlogerie. The brands first foray into the complicated yet intriguing concept of Resonance saw the light of day in the form of the Armin Strom Mirrored Force Resonance watch. And while Mirrored Force Resonance did exhibit the brand's prowess at the art of skeletonization, this time around the brand has gone ahead a created a watch that does not believe in hiding anything at all. The Armin Strom Dual Time Resonance Sapphire is the brands latest effort that features two independent movements that power two separate displays (as seen on the Armin Strom Masterpiece 1), packed into a sapphire crystal display giving a nice 360 degree inside out view of the entire watch.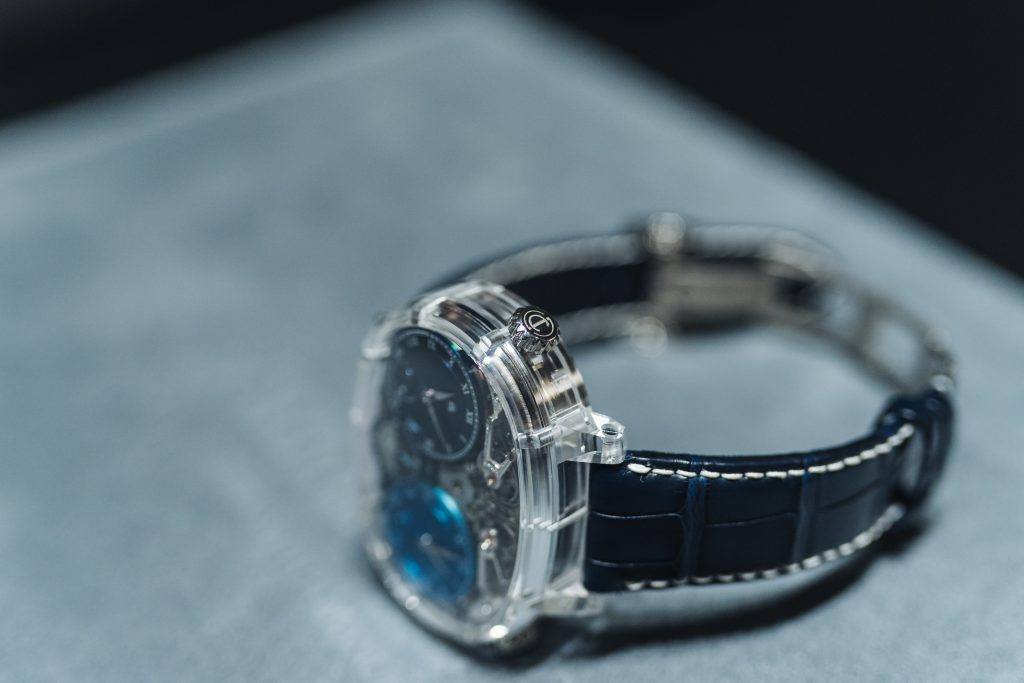 Discovered by Dutch scientist Christiaan Huygens Resonance is a concept in physics which happens when one object vibrating at the same natural frequency of a second object forces that second object into vibrational motion and eventually synchronize. Armin Strom implemented this concept in the Mirrored Force Resonance watch by coupling two balance wheels with the help of a steel resonance spring commonly attached to their studs. The same concept has now been expanded to two individual movements working together in the new Armin Strom Dual Time Resonance Sapphire.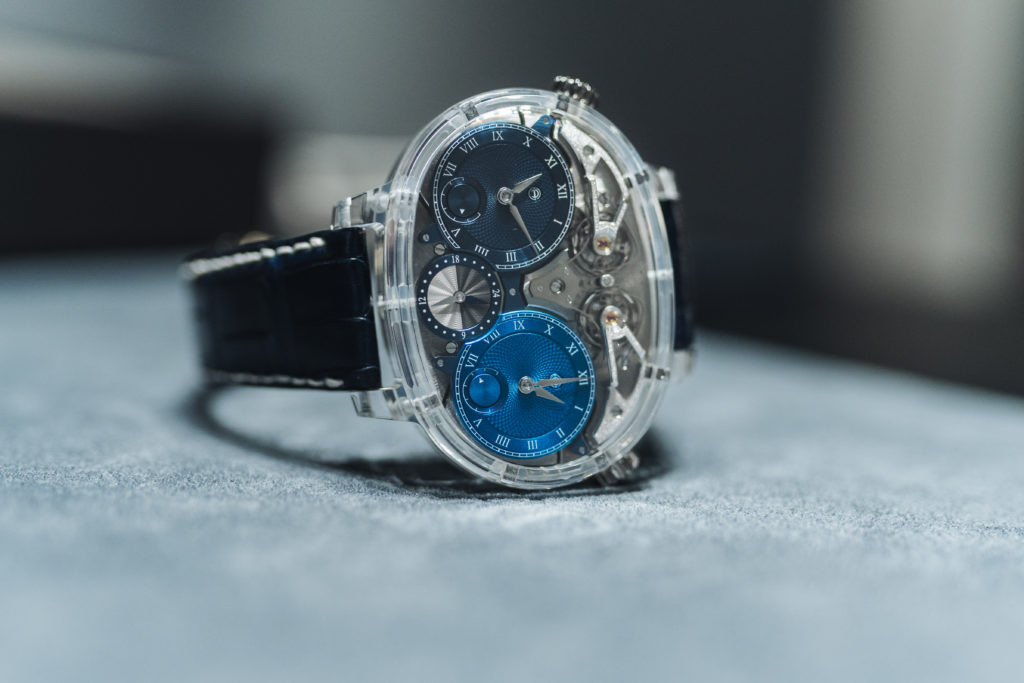 Powering this watch is the brand's in-house hand wound movement AFR17 which presents two movements built on the same main plate. Each movement has its own independent display, dedicated 24h day/night indication and a dedicated power reserve indicator that keeps track of the massive 110-hour reserve that each movement offers. The displays are quite classically styled and give the watch an elegant appeal with a rich guilloche pattern in the center surrounded by crisp Roman numerals. Interestingly different hues of blue have been chosen for the two dials in order to make it easier to read the time when two separate time zones are being tracked. All this has been cased inside a fully transparent and distinctive looking oval shaped sapphire case, which is meant to give an impressive of the architecture inside.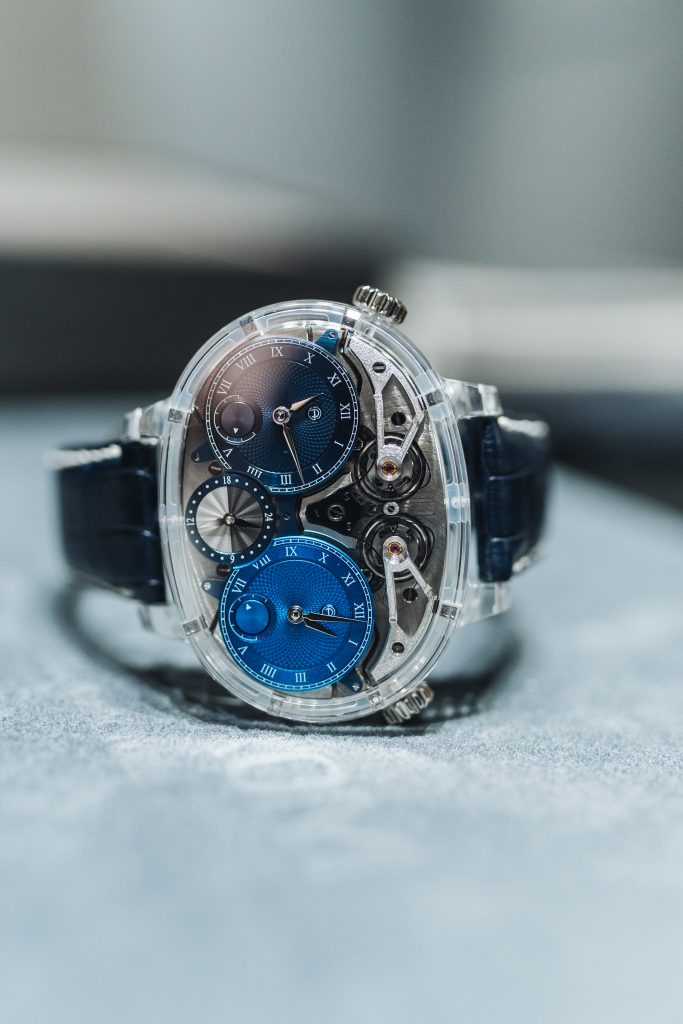 The Armin Strom Dual Time Resonance Sapphire is as idiosyncratic as a watch can get. It features a unique case shape, applies the rarely used concept of Resonance and now comes in a material which gives you a level of transparency which cannot be achieved by either steel or precious metal. The watch would come mated to a blue alligator strap with a steel folding bucking and would be produced in a limited quantity of 8 pieces. The retail price of the watch would be CHF 280,000. Visit Armin Strom here.