Sinn usually stands for value utility watches but for the Model 1800 S Damaszener or a Sinn watch in a Damascus steel, we get somewhat a luxury price point of $7,360. I think it has to do with the limited numbers, but I guess there is just more to the new Sinn than meets the eye. Join me as I delve deeper into this issue and, by the way, Damascus steel has never been used on dress watches before except from the Swedish watch brand GoS.
The Model 1800 S Damaszener sports Damascus steel which is an alloy formed by two kinds of steel one being hard while the other being soft. Usually, we only see this metal on swords, knives and from GoS so thank you, Sinn, for introducing this limited release. That is ingenious though and personally, the alloy looks much like a wooden finish albeit more robust in design.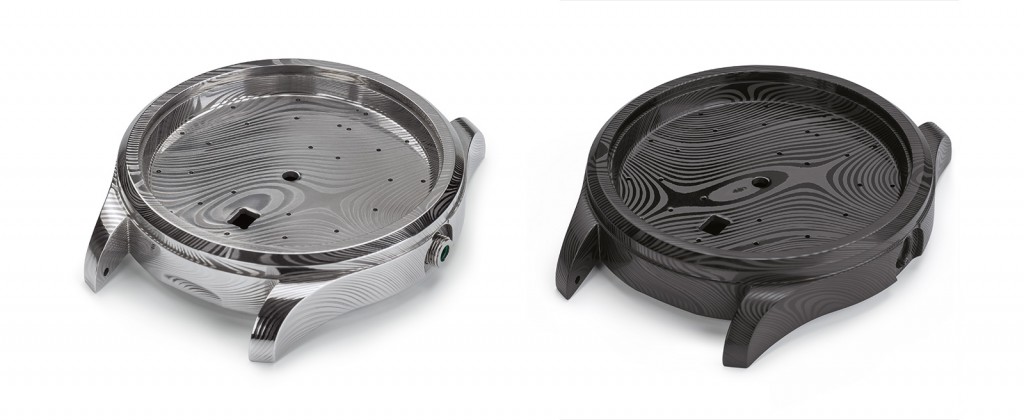 According to technical literature, Damascus steel has weak points being its highly corrosive property. Thanks to Sinn's engineers, they figured this out by employing the unique Tegiment Technology coupled with an extra Black Hard Coating which also accents the patterns of the steel. Now I don't see why it can't be usable but given the fact that this allow is naturally weak, why use such element? I guess it has to do with the unique patterned design gained from the unique steel patterns that are typical of a fine grain of wood.
Being a dress watch, I also find the 43 mm case rather large when compared with other names on this category. Although I will be more forgiving since the unique case design does look frigid and chilly on the eyes. It features clean lugs, bezel, and simple crown build.
The dial also features the patterned appeal of the Damascus steel. Now here comes the surprise, the seconds hand pretty much disappears in the background since the environment is really dark. Although Sinn made a good choice with properly lumed index hour markers and hour and minute hands. The date at the 6 o'clock also looks natural just below the brand's name.
The Model 1800 S Damaszener houses an ETA 2892-A2 automatic caliber beating at 4 Hertz. This reliable engine sports up to 48 hours of power reserve. Although the caseback is also made from the same Damascus steel, take pleasure that the 100 pieces limited edition number at the caseback looks pretty solid and, of course, exclusive. Plus you can literally dive no deeper than 100 meters before the watch malfunctions. That is cool for a dress watch with a unique sporty twist.
Considering that you would be dropping quite a hefty sum, Sinn does provide exclusive extras for the Model 1800 S Damaszener. You can have it on a nice box complete with various tools such as a strap changing tool and a Sinn loupe if you want to take a deeper look at the groovy appearance of Damascus steel. Of course, Damascus steel definitely looks good on either black or brown leather strap. For more info, please visit sinn.de

JOVAN KRSTEVSKI – FOUNDER, PROPRIETOR & EXECUTIVE EDITOR
Watch collector, aficionado and an Event profile in the Swedish nightlife. He launched Watchgeek back in 2011, which is now known as WristReview and is one of the most widely read watch blogs on the Web. He quotes 'WristReview is a site to help people find, explore, discover and enjoy wristwatches.'  His passion for horology jump started in his early teens when he was given his first mid-range wristwatch which was an Omega Seamaster which he still has in his collection. Since then he has always been in love with wristwatches! Besides WristReview, he also writes for a number of publications. Read his articles here