Welcome all to another session of the Tourbillon Trials, please won't you gather all your friends and come sit around the metaphorical campfire that is a laptop while I sing songs about watches from my proverbial guitar and we all try not to inhale a simile of some smoke. Enough of the word stuff for today, in this edition I really don't know much about either of the watches so it will be a learning curve for all.
The Rebellion watch company was founded in Lonay, Switzerland in 2008, making it only 7 years old at the time of writing. Since their inception, they've focused on designing and creating futuristic watches that set themselves apart from other companies with similar motives like Richard Mille and MB&F.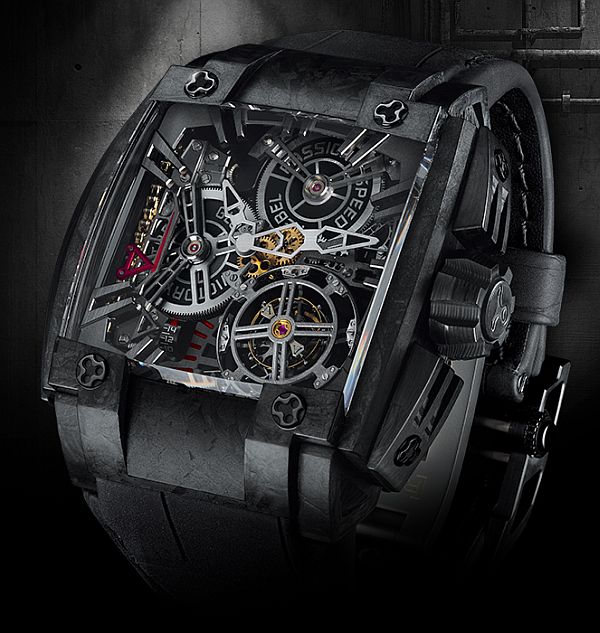 The 540 Magnum Tourbillon is constructed completely by hand out of the finest materials possible. In this case, the case of the watch is made of carbon that's textured beautifully. The design of the case is quite angular as opposed to gentle curves and flowing lines like we are used to. The crown itself is enormous and the shoulders that guard it are also pretty huge themselves, then again, this case measures 46mm across, 56.7mm tall and 19.6mm deep. I think it's fair to say that this watch doesn't wear small, doesn't have any traces of vintage touches (some might count the tourbillon) and definitely won't slide easily under a cuff, in fact it's more likely to get stuck and make a scene out of itself. To counter this immense size is the fact that the watch will be extremely lightweight.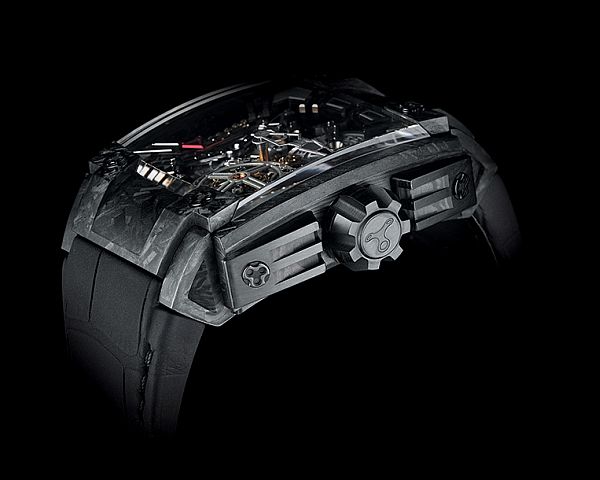 Like some other popular watches available on the market, then 540 Magnum Tourbillon watch has the mechanics on display behind the sapphire crystal on the front of the watch and a few cogs visible through the sapphire on the back. There's also a piece of sapphire crystal on the side of the watch opposite to the crown so you can marvel at just how slim the components are.
Speaking of the components, the movement inside the watch is an in-house made calibre called the calibre REB T14. Visible on the dial at 4 O'clock is the dark tinted tourbillon mechanism which looks rather imposing given its size. There's also a seconds indicator at 6 on the watch apparently, I haven't actually found it yet looking at the pictures, but I'm sure it's easy to see in person. The seconds counter is of the retrograde type which is more unusual than we are used to seeing on watches of today. Also, there's a power reserve indicator on the dial too that's being driven by a chain which is definitely more unusual.
Pages: 1 2