We all know Tiffany, right? No? Well, Tiffany & Co. was responsible for creating some excellent jewellery (and watches) over the years from New York in the United States of America. Tiffany have even had their name on some historic Patek Philippe watches which are super rare and always fetch enormous amounts of money in the auction houses.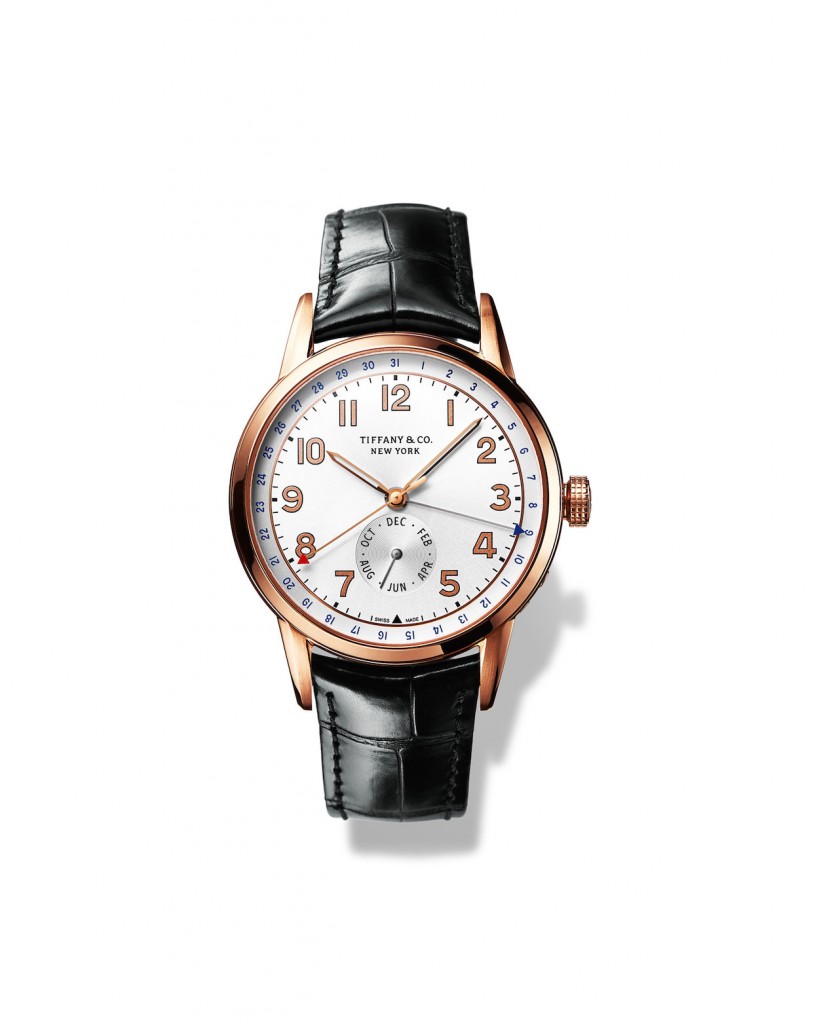 Today though, we're looking at a watch that is pure Tiffany. It's clean, it's crisp and it's effortlessly elegant. The New York brand has designed some very eye catching watches for their CT60 line. You can get simple three hand date versions of the watch. These are either 34mm in diameter or 40 mm in diameter. This range of watches comes on a brushed segmented bracelet made of stainless steel.
The 40mm bracelet option with three hands comes with either a white, grey or deep rich blue sunburst dial. They all have gold poudré numerals on them and also a separated dial with a smooth green ring around the inside of the tim indexes which add to the classy elegance this watch. You'll be able to pick one up for $5250 which in the long run isn't a lot of money for a Tiffany watch. The 34mm version in stainless steel on a bracelet version will cost $4250, this happens to be the cost of the 40mm 3 hand version on a leather strap. But, there's more, you'll also find that the 34mm is optional with a diamond bezel instead of the usual polished steel. This watch is $8750, it's clear that they've added over $4000 of diamonds, which is a lot of money and it's been well spent.
Interestingly enough though there's still more models to the CT60 line. There's a stainless steel bracelet 42mm chronograph as well, which has two subdials and a date window as well. This classical chronograph will set you back by $7250 whether you choose the white, blue or grey dial. In 18K rose gold on a leather strap the chronograph watch costs $15,000. By the way, there's still more, amazingly. The 40mm three hand version in rose gold is $12,000, and the 34mm diamond bezel version is $15,500. The range is even going to include a calendar watch, costing the buyer around $19,000.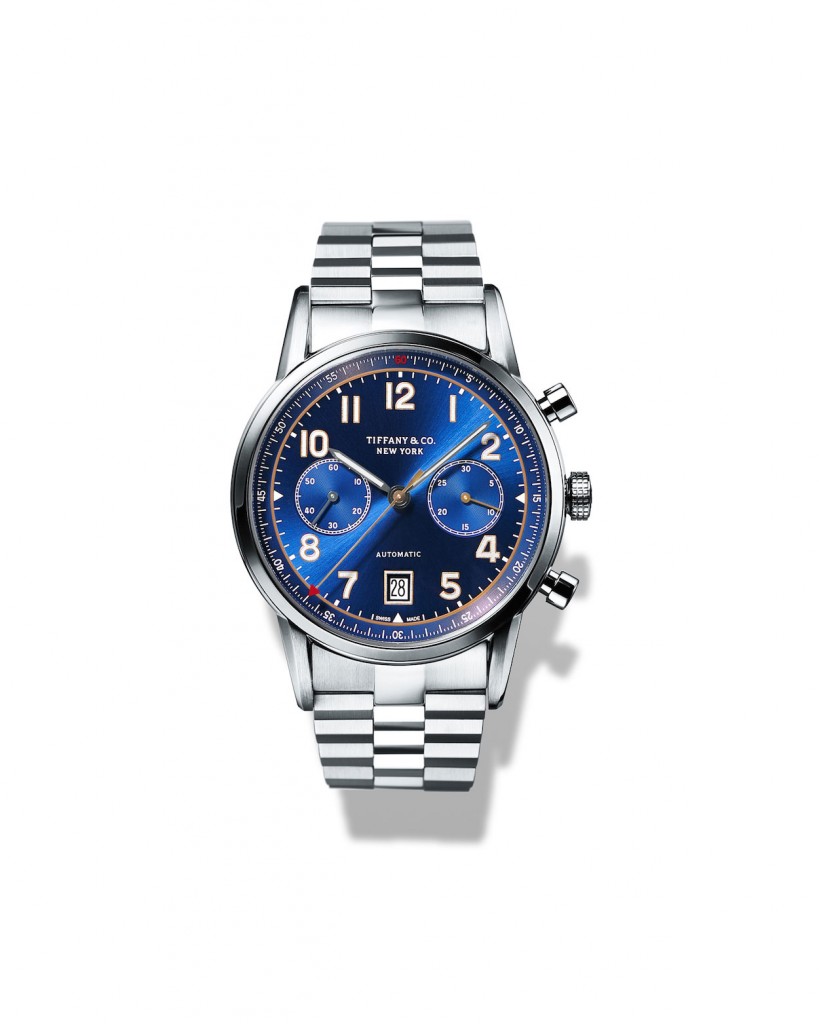 Each watch uses a modified movement that's been specially worked on depending on the complication. For example, the calendar watch I mentioned earlier in the article has parts built onto the Dubois Depraz 5933 movement and shows the month and date. The movements have all been hand decorated in Switzerland and each is inspected by a highly skilled professional to make sure it's perfect for the watch.
The Tiffany CT60 watch is a wonderfully engineered piece of design. If Cartier or Omega aren't your thing and you're maybe not into Rolex, the Tiffany & Co. CT60 is the watch for you.
For more info, please visit tiffany.com
Harlan Chapman-Green – Contributing Editor
First introduced to horology with the Patek Philippe Calibre 89 by his father few years ago, Harlan enjoys his passion for fine horology. He prefers to spend his time in the boutiques of upmarket brands, trying out new pieces constantly. His preferred 3 brands are A. Lange & Söhne, Breguet and Vacheron Constantin. Although not much for the smaller brands, he still finds the complications intriguing and wishes to own one watch from each of his three favourites. Read his articles here.