BY HARLAN CHAPMAN-GREEN
Ulysse Nardin has committed itself to being a responsible watchmaker from now on and presents a new concept watch based on the Diver X, called the X-Factor. Nah, I'm just kidding, it's not called the X-Factor, but it could well be an excellent watch for advertising the X-Factor thanks to the massive cross covering the dial.
It's actually called the Diver NET. The name most likely comes from the fact that the case is made up entirely of recycled fishing nets. The BBC documentary Blue Planet II presented by Sir David Attenborough gave everyone a harsh reality check when it aired back in 2017 and is likely to remain a distinct memory in al those that have seen it for quite some time. If you haven't seen it, it's live on the BBC iPlayer and ready to stream whenever you are, you should pay particular attention to episode 7 called "Our Blue Planet", where the effects of humanity on the oceans is presented in a grim yet truthful manner.
To make the case out of fishing nets and not have any fishy aromas lingering about it, the team at Ulysse Nardin turned to their partners at French startup firm FIL&FAB who are the first firm in France to recycle fishing nets into polyamide pellets (which they call Nylo) which are formed into the 44mm shape of the case.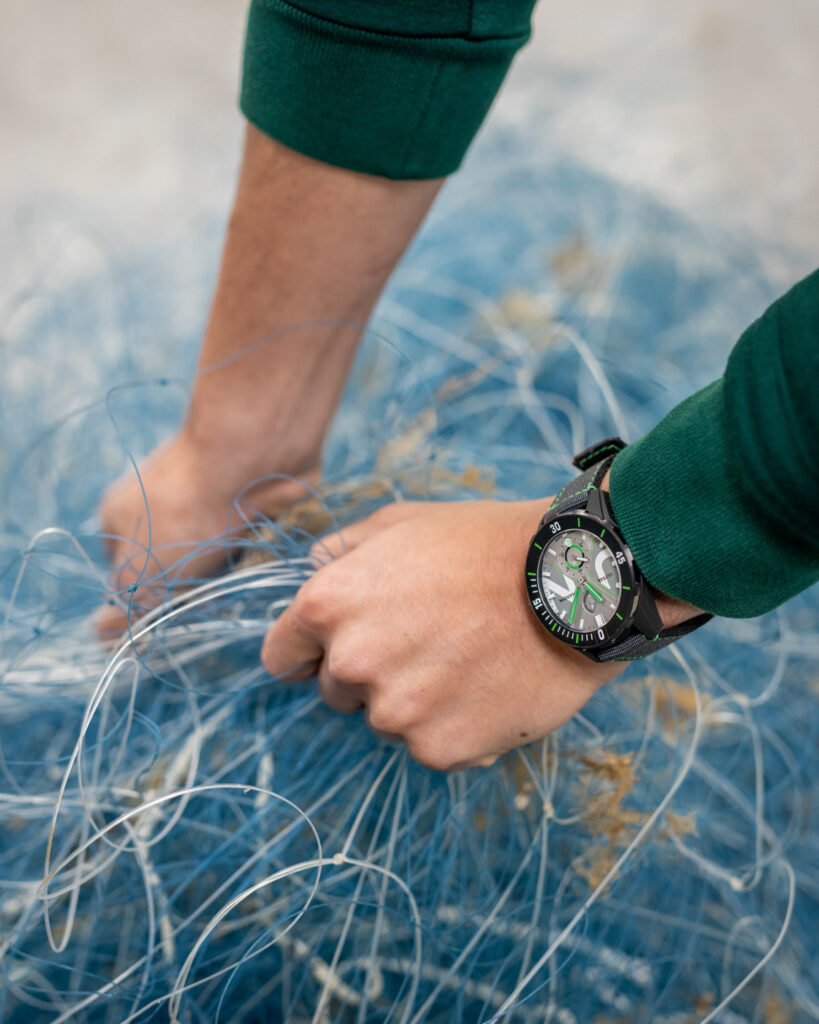 The dial is unique and has been given plenty of colours. I like the synergy of the design and colour choices; it makes this watch's dial seem like a cutting edge architectural design from Rogers Stirk Harbour + Partners. The large UN letters at 3 O'clock and 9 O'clock are particularly noteworthy, even if it does appear that the U is higher than the N.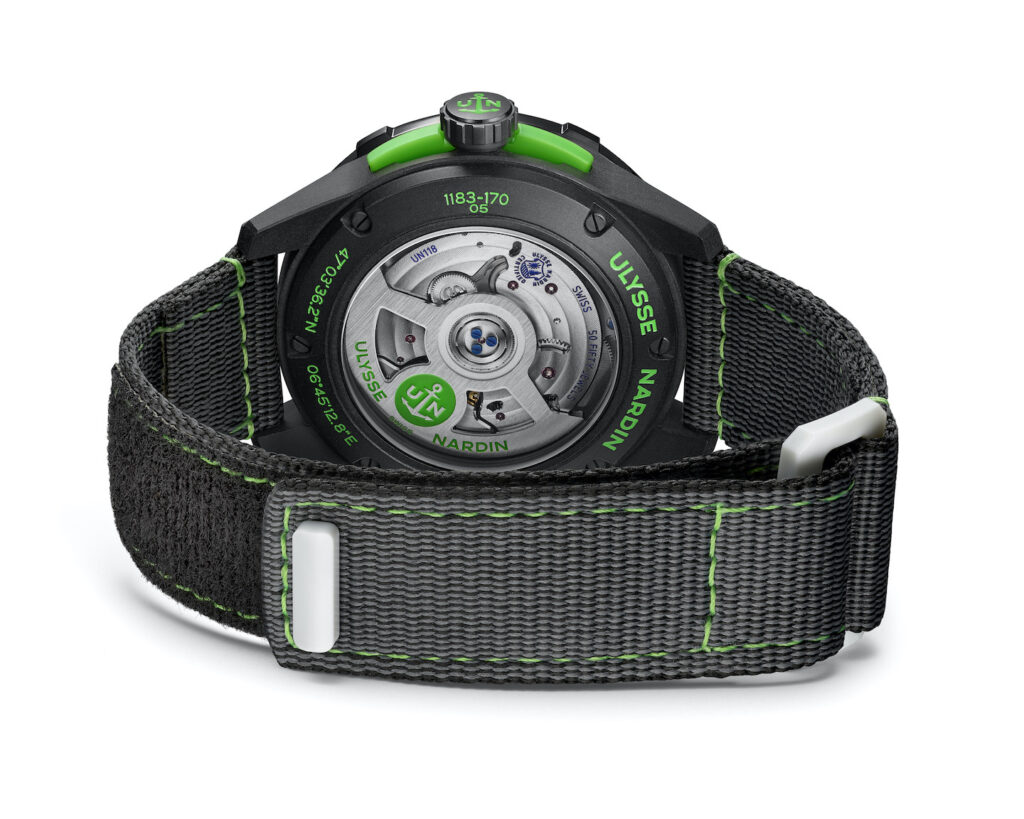 Inside the case is the calibre UN-118 which has a power reserve of 60 hours, a 4Hz beat rate and automatic winding with the date and a power reserve indicator. The movement uses a silicium hairspring with an escape wheel made of DIAMonSIL, which will give the movement stability and greater accuracy in the long run. Covering the movement, and the dial, is a new type of crystal which is made of ceramic that's see-through and requires less power to make than traditional sapphire crystal.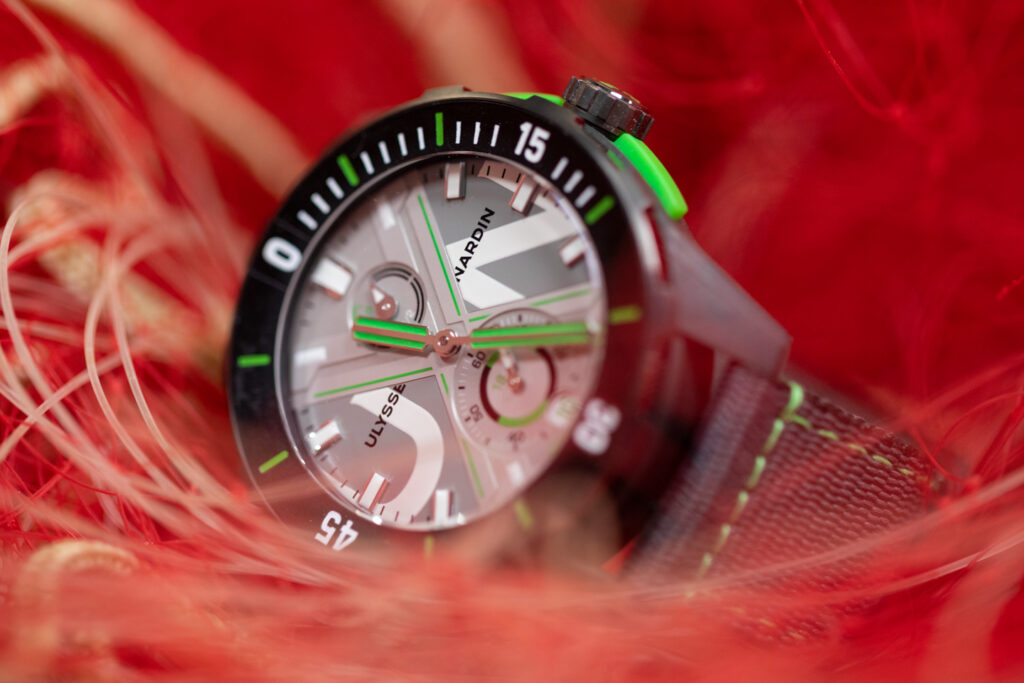 There's no specific price for the watch, as it's purely a concept piece for the time being. That means the only watch currently on the market that's made from recycled fishing nets is the Seastrong Diver Gyre by Alpina. I'd imagine that the Ulysse Nardin will be a lot more pricey if it does come out.
Find out more about Blue Planet II here.
Visit Ulysse Nardin here.