Czapek is quite an interesting company that returned to the limelight only a few years ago but has since been gaining serious ground in the world that is modern day horology. Last year one of their watches won the Public Prize in the GPHG, the Grand Prix de l'Horlogerie de Genève, a category which has since mysteriously disappeared this time around. Now, for 2017, Czapek comes back with another watch which will be sold at auction with the funds going to aid the fight against Duchenne Muscular Dystrophy, one of the most aggressive forms of Muscular Dystrophy that reduces the lifespan of the sufferer and can ruin the lives of those around them.
The Quai des Bergues watch is actually rather attractive, it honestly does look like a dress watch I'd like to own myself, and that's saying something, I'm not much one for dress watches from small independent companies and usually like to stick to the more traditional form of design, but even I will get behind this.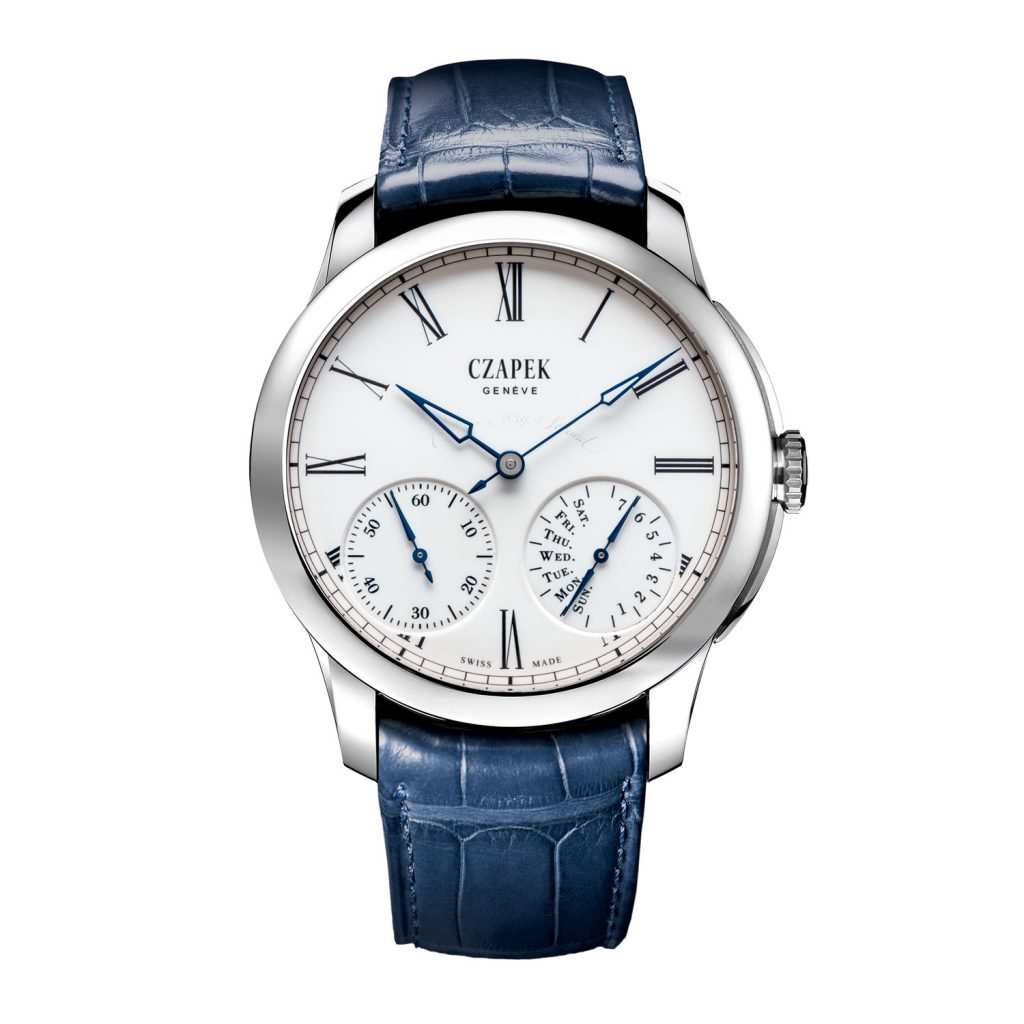 The dial sports a sub-seconds dial on it at at half past seven, and at half past four is the day of the week indicator which for clarity has been brought together with the power reserve indicator. Also on the dial is a 'Secret Sentence' which is hidden below the hands and there is also another secret signature, the signature of the company founder Francois Czapek, hidden on the sub seconds dial. The dial shape itself is also special on this watch, using what's called a bombé style shape which is actually very hard to make.
Inside the watch is also a very special movement for those interested in horology. Unlike a lot of startups and re-boots which end up using movements from other companies like F.Piguet and whatnot (there's no problem with that, by the way), the Czapek is using the company's proprietary in-house developed movement which has a 7 day power reserve thanks to the double spring barrel design, which uses two mainsprings to hold the tension for power rather than one which will make for smoother delivery. The movement actually echoes the movements from Czapek's watches of the past, with the finely sandblasted bridges being the main hark back to the past. All the angles on the movement have been bevelled and watches have been left open just like the old models.
The case of the movement has been crafted from XO, a top secret alloy made from stainless steel which Czapek created to resist corrosion better than normal stainless steel, the kind of alloy usually used in places such as the North Sea which is pretty corrosive, whether the gaskets have been improved or not is the question though.
This watch is estimated to sell for auction at a price between 12,000 Swiss Francs and 20,000 Swiss Francs when it goes up in November.