Established in 2022 Chrome Calibre is a company that aims to bring luxury watch winders with unique designs to their customers. Designed by Karl Brown from Dublin, he took inspiration from the toy tin robot toys of the '50s and '60s. His goal was to take what is usually a basic box and turn it from a utilitarian item that's kept in the back of a wardrobe to a functional art piece that is kept on display and admired.
The Retro-Bot showcases unique styling and high-end materials such as Aluminium which houses a 100% Swiss watch winding movement from SwissKubik. This movement is sold worldwide and trusted by many. The movement is modified in Ireland to add LED light features that bring the Retro-Bot to life and display its personality.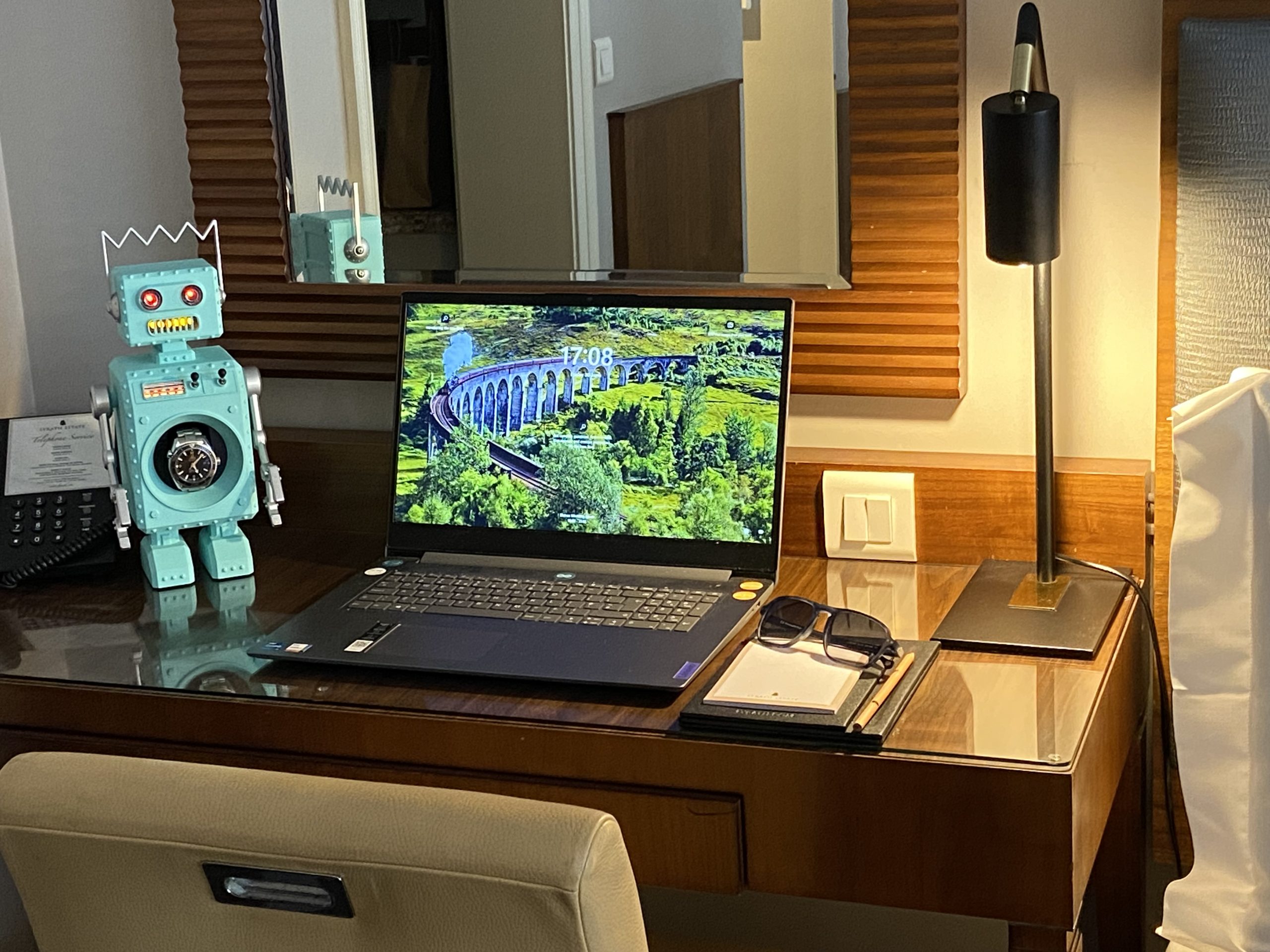 The movement is fully programable to cater for all automatic watches on the market. The customer can choose the rotations per day as well as the direction of movement – clockwise, counter-clockwise and bi-directional. These modifications can be done through the app via Bluetooth.
Your watch is held in place by a spring-loaded watch holder which clips in securely to the winding barrel. The spring-loaded watch holder caters for all sizes of watches from elegant Patek Philippe and Jager-LeCoultre to large dive watches from Omega and Panerai.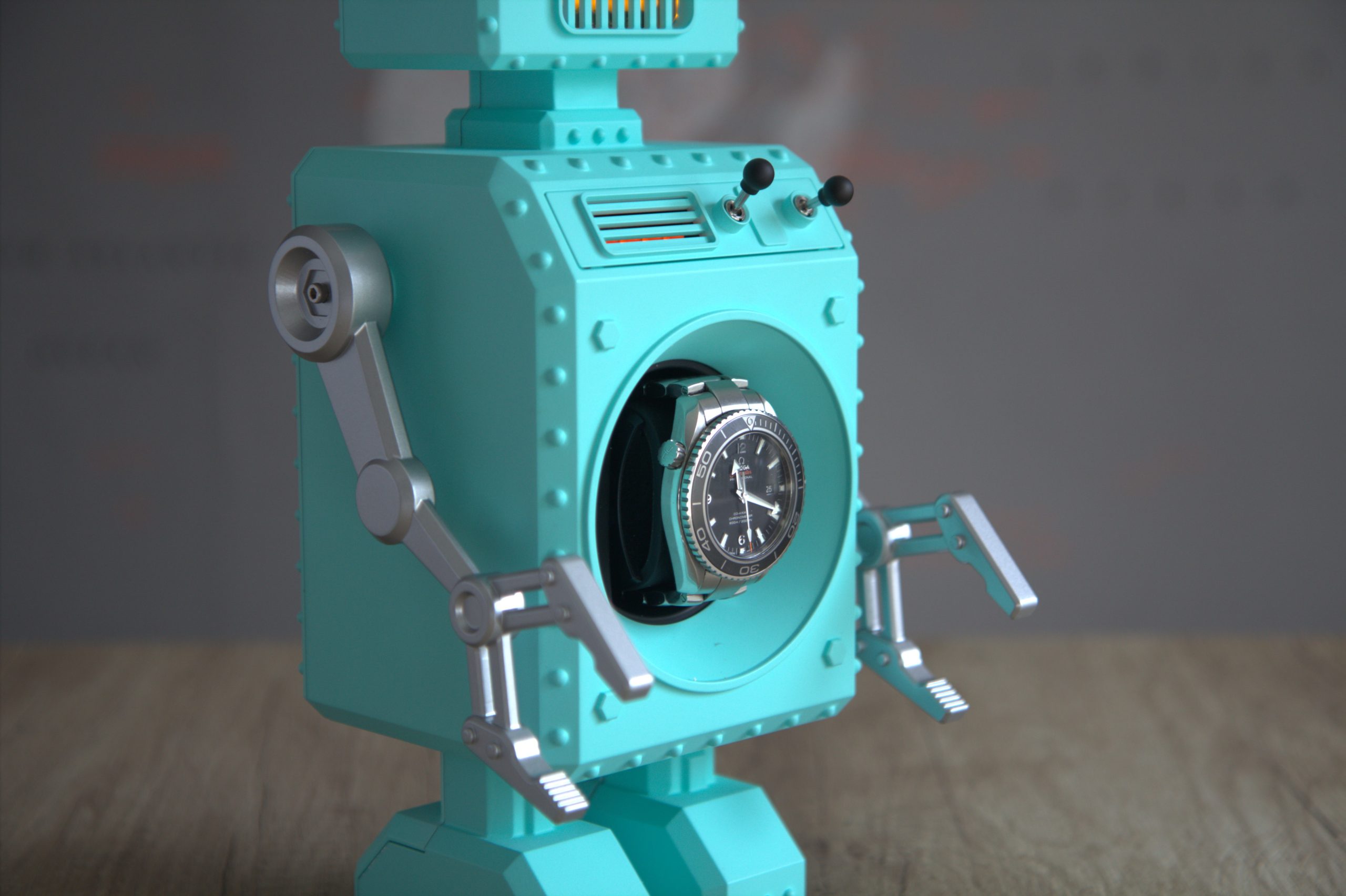 "I've always loved watches and toys, so being able to combine the two to create a unique watch winder is a dream come true. To start with basic sketches and develop and iterate them into a fully-fledged working product has been an amazing education and journey".
Finding the right partners and support to help Chrome Calibre bring this product to fruition has been a rollercoaster ride. Chrome Calibre is lucky to work with Dolmen Innovation and Design based in Dublin who have helped bring rudimentary wooden and cardboard early models through various iterations and prototypes to get to this final model. Dolmen has an extensive client list and has won numerous Red Dot design awards.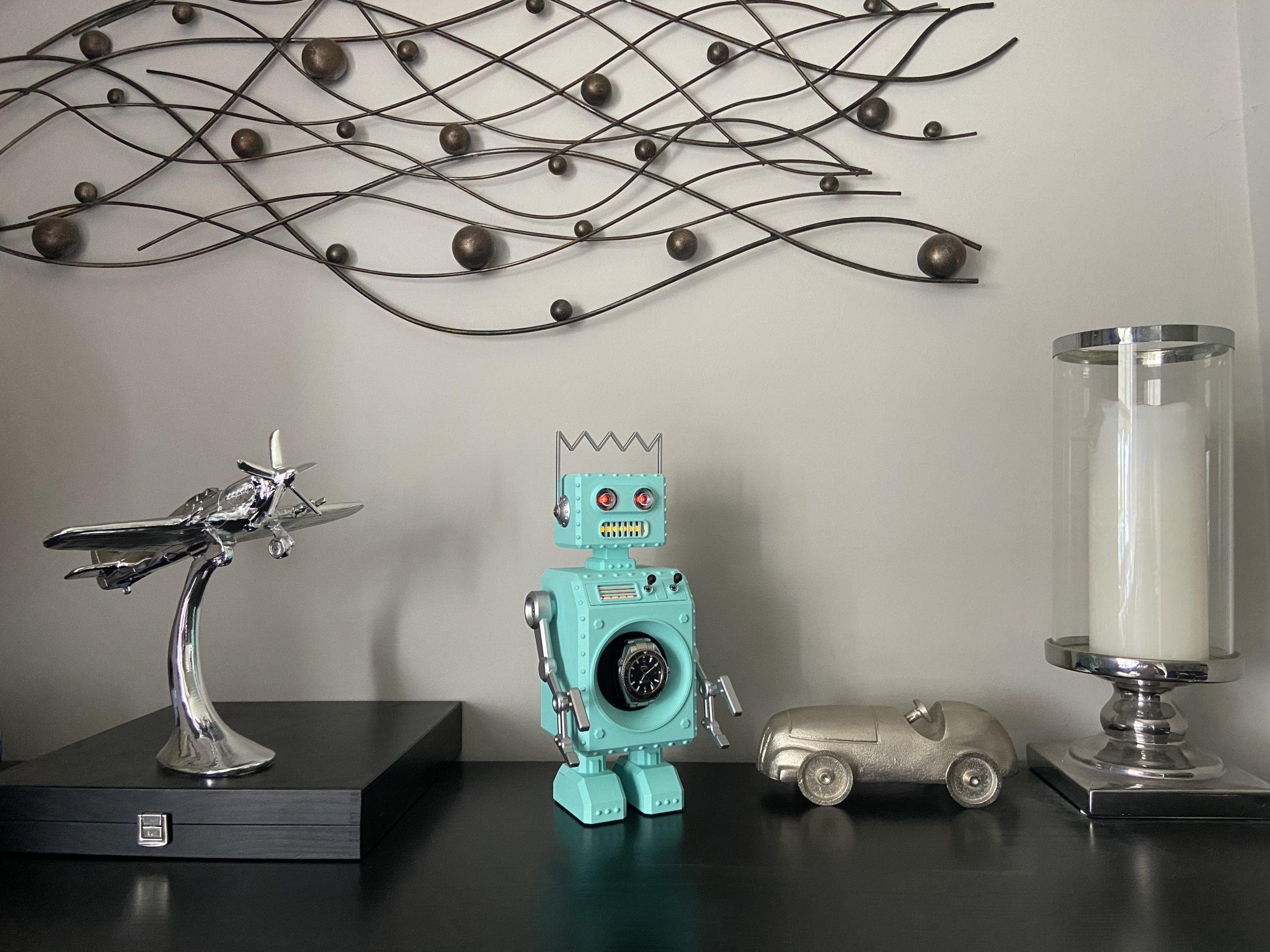 The Retro-Bot is Launching on Kickstarter in August and Delivery will begin in 2024.