Incoming now from what's probably my favourite of those small independents that make super futuristic timepieces, the submission for biggest and craziest sports watch this year is the Predator 2.0 Regulator Power Reserve by the tiny company known for making big and expensive timepieces, Rebellion. Rebellion is known for three things, one is occasionally making super expensive timepieces that are capable of outdoing Richard Mille and others at their own game. Two, their high tech cases that are often made of titanium and machined using a 5-axis CNC milling machine (they're very expensive and extremely complex, given that we are only used to dealing with 2 or 3 axes at a time. And finally, their racing partnerships which they have done remarkably well on, even having their own quite successful racing team, Rebellion Racing.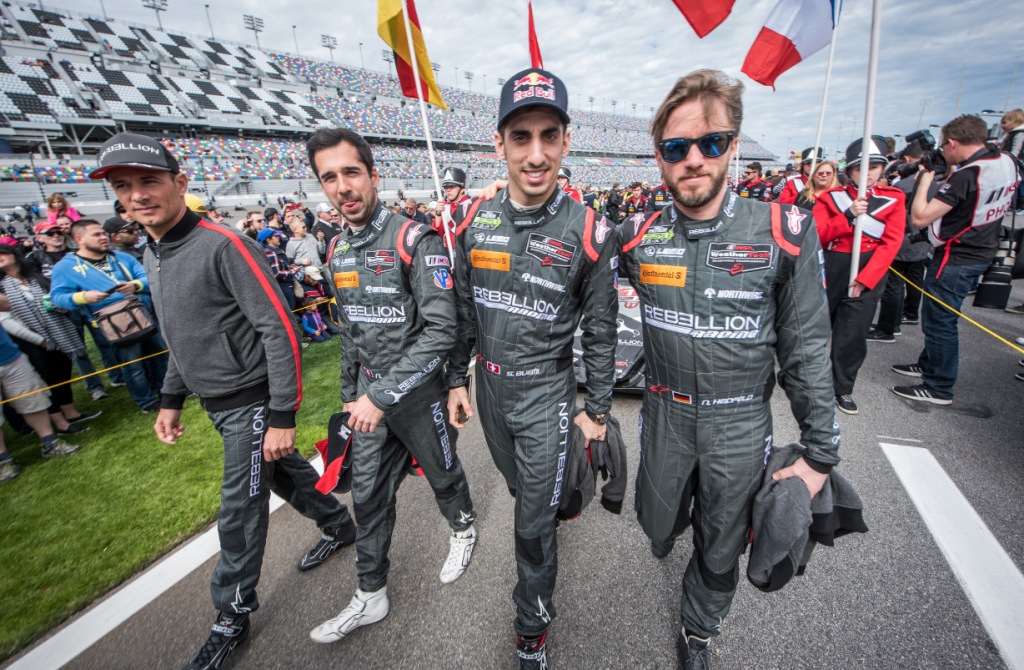 Recognising the link between Rebellion watches and Rebellion racing, this watch was created in partnership with Rebellion's world class champion racing driver and brand ambassador Sébastien Buemi who will also sign a pair of his racing gloves and include them with the watch for whomever is lucky enough to be the highest bidder for this timepiece. On the 7th of October 2017 Sébastien Buemi will be driving in the Rebellion team's car which has been repainted in Only Watch colours in the Petit Le Mans, a ten hour endurance race which takes place on a track that's 2.54 miles long and based just outside of Atlanta, Georgia.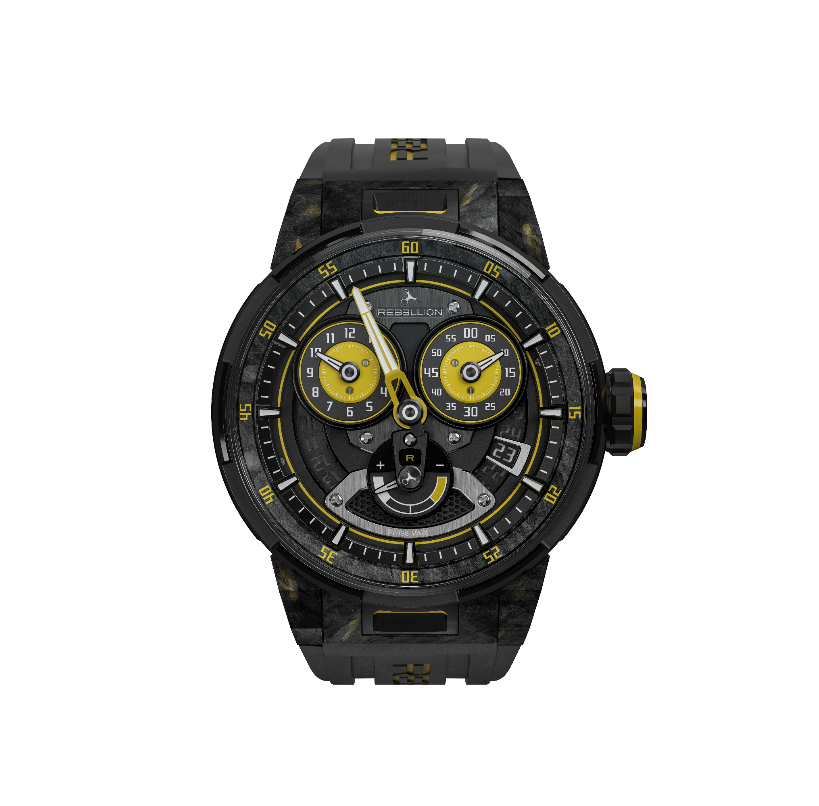 Let's look at the dial, it's pretty sweet isn't it? Now, this watch is a regulator watch, that means that the indications on the dial have been split up. Instead of the centre being the base for hours and minutes, the minutes hand is the only one that extends from the centre. The hours have been placed on a subdial at 10 O'clock and the seconds at 2 O'clock. At 4 O'clock is a date window and at 6 O'clock is the power reserve indicator. Given that these watches are usually based on an ETA calibre, that's a lot of work, it's probably the most extensive work that's ever gone into one except for a couple of Ressence timepieces.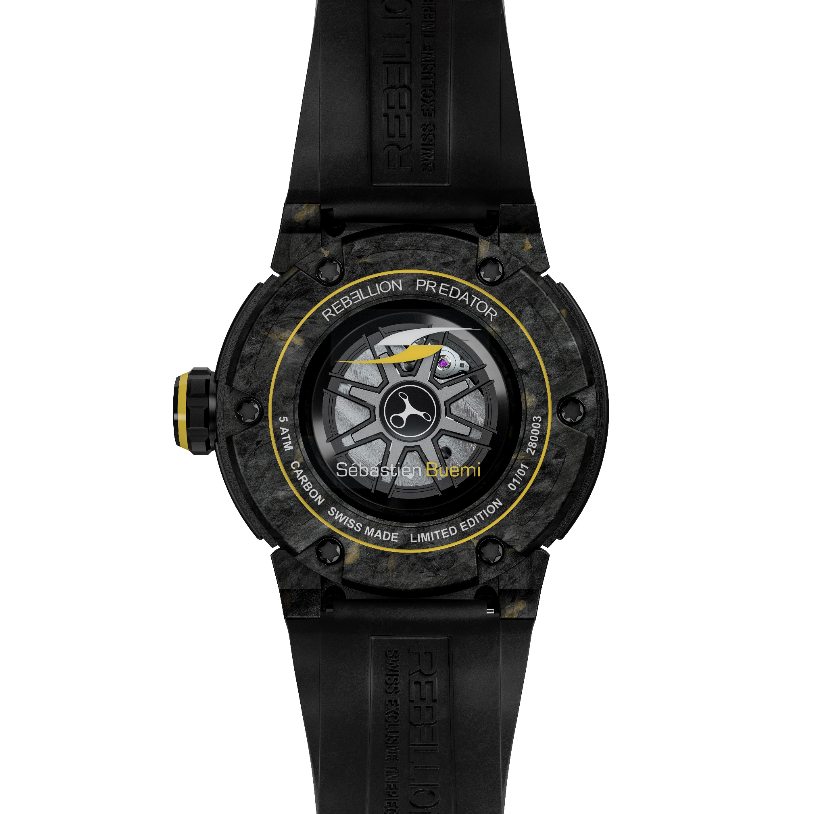 This watch has been given splashes of Sébastien's lucky colour, yellow, which can be seen on the subdials and the numerals as well as on a few minor details like the hands themselves. As I mentioned before, Rebellion is well known for making extremely high quality cases and continues so with this watch, the case itself is made predominantly of carbon fibre with black DLC coated titanium inserts as well. If you look more closely at the carbon fibre you can see flecks of Sébastien's yellow colouring have also made their way into the carbon fibre itself, to give it an extra dosage of colour.
The estimate for this watch is between 37,500 Swiss Francs and 55,000 Swiss Francs, we think it could make this estimate when it goes up for auction on the 11th of November.