Once again we are inundated with timepieces created specifically for OnlyWatch, the charity auction which benefits research on Duchenne Muscular Dystrophy, a rare and complicated medical condition which is inherited and usually shows up at around 4 to 5 years of age, it's very severe and people suffering from it usually only live into their 20s or 30s because of it.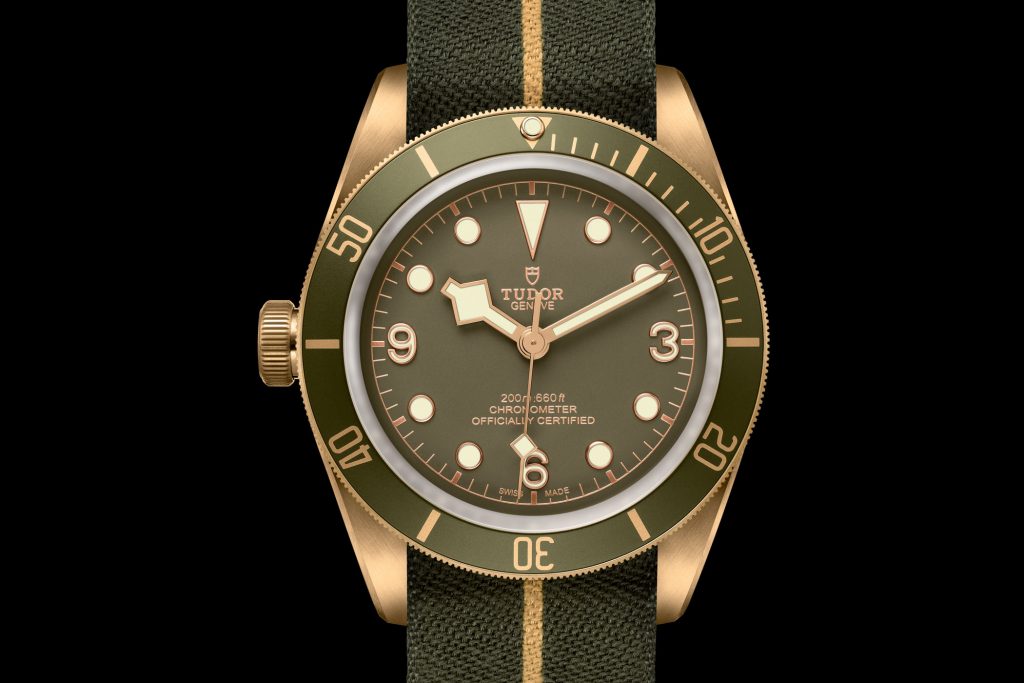 Tudor's famed diving watch, the Black Bay, resurfaces in this new configuration for OnlyWatch 2017, it comes in a bronze case with a green dial and a crown on the left hand side as opposed to the normal right side. This is, supposedly, for people who are left handed, the watch is ergonomically designed for comfort as lefties often wear their watch on their right wrist instead of the left (though there are exceptions, I'm a righty and I wear my watch on my right wrist too, we're a small community).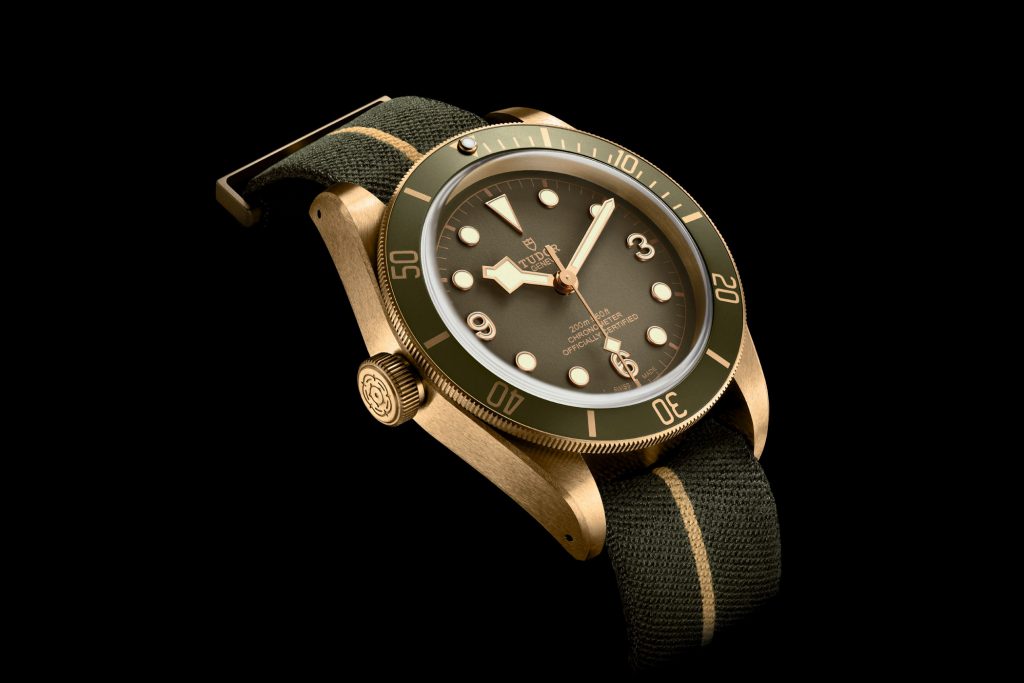 The aluminium-bronze alloy in the case is the same formula used in naval engineering. One of the things that has made bronze watches so popular in recent times is their ability to somewhat change colour. In different temperatures the bronze can change hues, for example if it's really cold it can turn to a blueish colour. Also, over time bronze watches will gain patina and turn into a rich darker colour. This and the current hipster trend has brought great fortunes to some companies who can market their watches correctly, Tudor being one of them.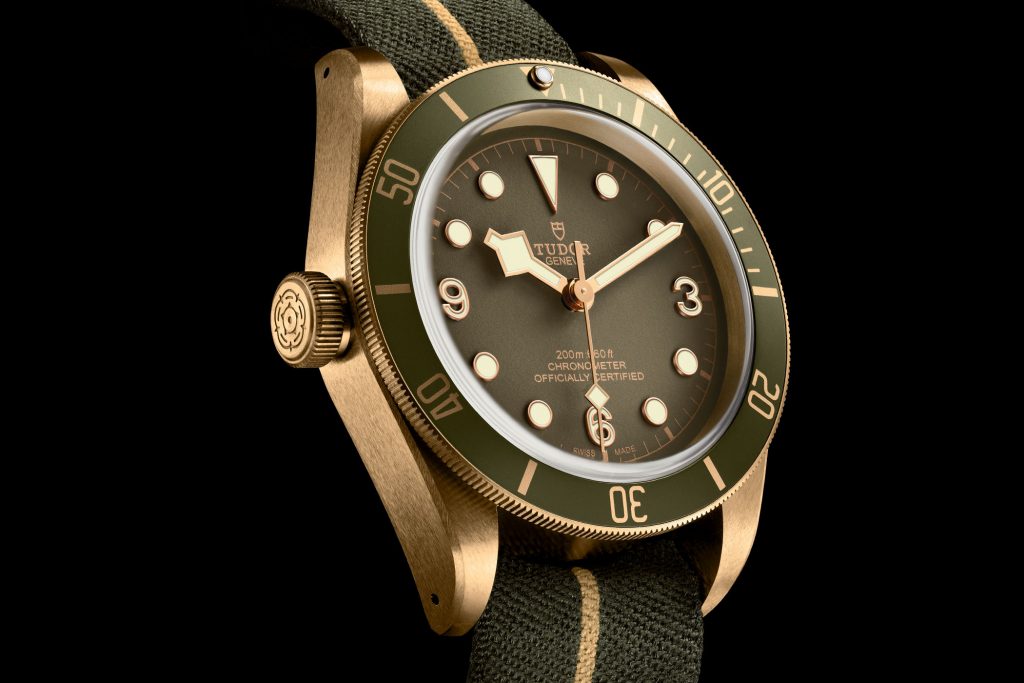 Luckily though we're unlikely to see someone wearing this left handed watch on their left wrist while being a lefty because it's 'different' or 'chic'. A refreshing change to watch design however as seen on this piece is the lack of a date window or hand of any kind. Granted there are very popular watches without a date on them, such as the Submariner No-Date that a lot of people have come to love. Unlike the Submariner though, the Tudor uses numbers at the 3, 6 and 9 O'clock positions on the dial, there's no 12 because there's instead a huge lume covered triangle there, and the Tudor logo of course.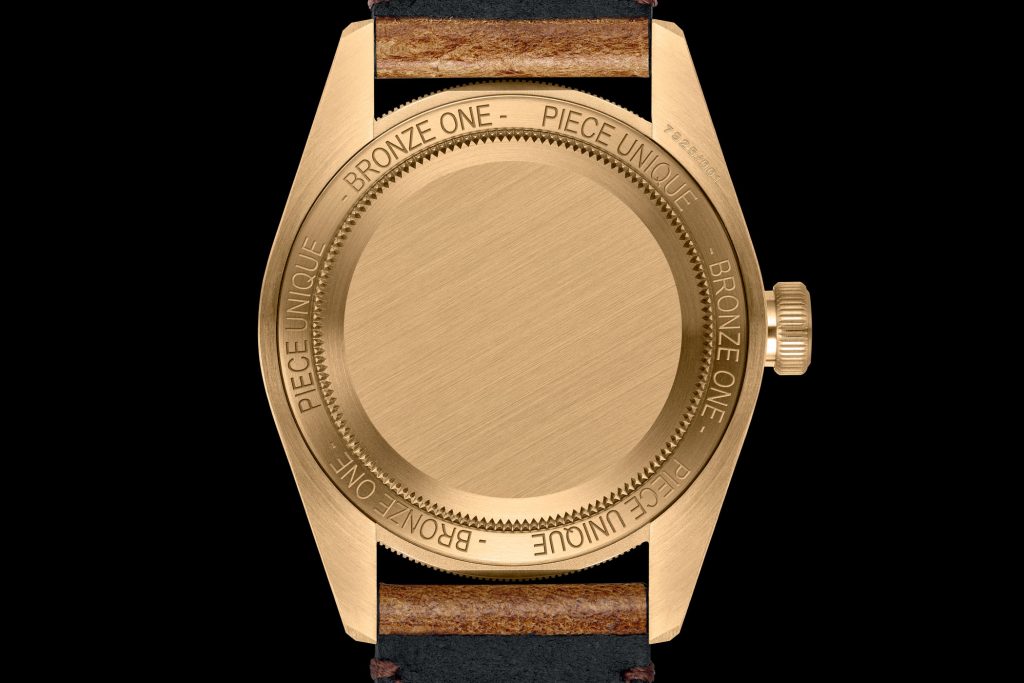 Inside is an in-house made movement, the calibre MT5601 which is robust and features automatic winding. The last time a Tudor went under the hammer at OnlyWatch it wasn't expected to sell for much, around CHF4000, but it actually went for CHF375,000 so while the predictions for this piece are around five thousand Swiss Francs, I bet it will go for a lot more.