As you can plainly see we are really ramping up our coverage of the Only Watch charity auctions now, the watch auctions under the Patronage of His Serene Highness Prince Albert II of Monaco. This being the bi-annual charity auction where the proceeds go towards funding research for Duchenne Muscular Dystrophy, one of the most aggressive forms of the condition that shortens lives and breaks families apart. It's extremely complicated to treat and is quite common amongst the different types of Muscular Dystrophy.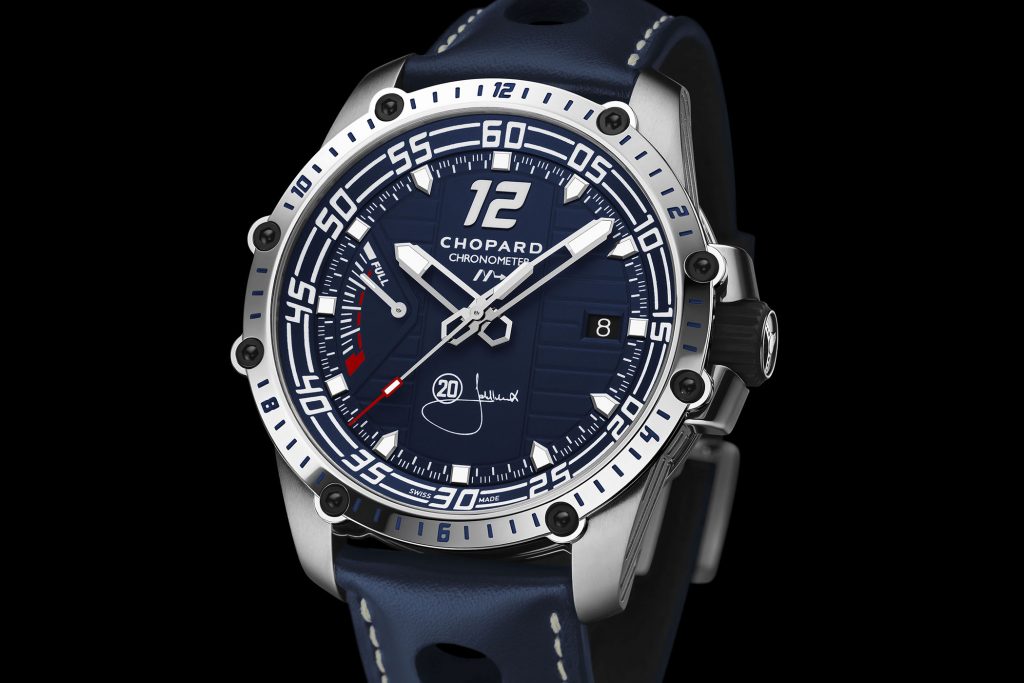 For the 6th time our friends at Chopard have stepped up to the mark to create a special edition watch that will go under the hammer at auction to contribute to the research for the fight against DM-D. If you've been following Chopard over the past couple of years you'll know that they have been really expanding their coverage and involvement in the world of motorsports. Granted since the late 20th century Chopard has been involved with the Mille Miglia, one of the hardest races to compete in, however that's not accessible to all, in fact, most haven't even heard of it. However, a lot of them have heard of the Le Mans 24 hour race which Chopard's partner Porsche competes in.
A legendary racer of the Le Mans 24 hour races is Jacky Ickx, a Belgian racing driver who won the 24-hour race six times and has also had 25 podium finishes and eight first place finishes in Formula One too. Jacky has even helped design this watch which bears his signature on the dial and name on the caseback.
This one of a kind watch uses Chopard's recently developed hi-beat movement which sits pretty much between Zenith's famed 5Hz El-Primero and Breguet's ludicrous offerings which run at an astounding 10Hz. Chopard's watch runs at 8Hz, which is double the operating speed of most modern day movements, the idea behind this step up in speed being that it gives less of an opportunity for timing error to occur when the balance is moving faster. Either way, it's a futuristic concept and one some people have spent years researching, we like to think it works.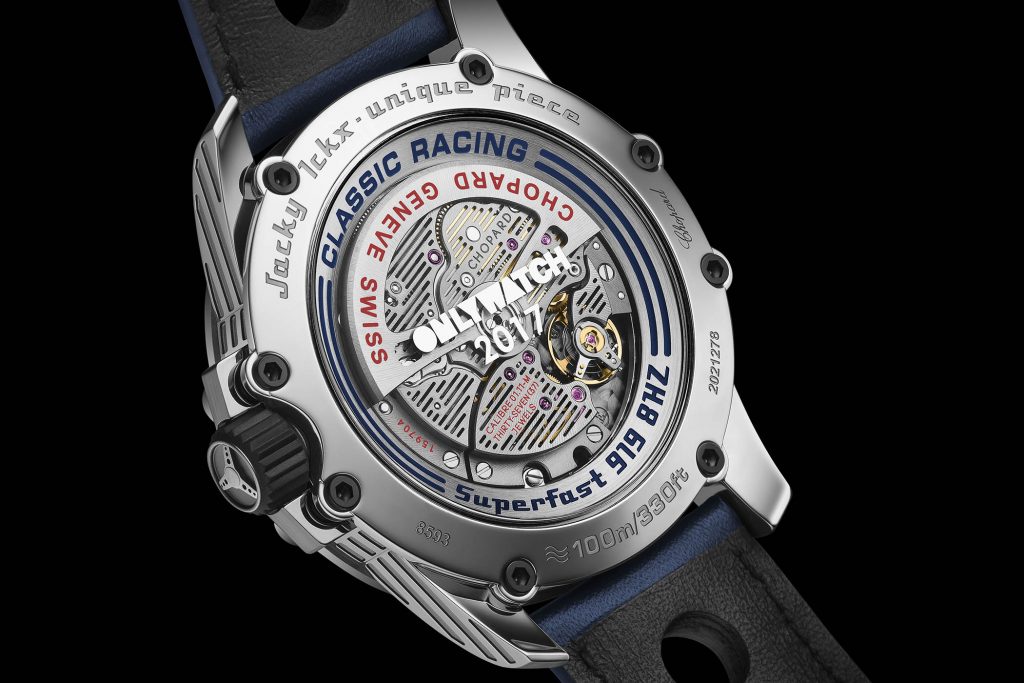 The titanium case on this limited edition watch is 45mm in diameter with a thickness of 12.4mm with the matte blue colour on the dial and leather strap being inspired by Jacky's racing helmet. The highest bidder of this watch will also receive an exciting and memorable weekend at the Monaco Historique weekend in 2018 in the presence of Jacky Ickx himself thanks to Chopard's connections in the motorsports world, given that Chopard watches tend to perform well at the Only Watch auction it shouldn't be too hard for this watch to reach the upper prediction of 25,000 Swiss Francs.