You know we love our Top 5 lists on WristReview, in fact, you can see all of the lists we've ever done by clicking Top 5 in the menu at the top of the page, or if you're after something specific by typing 'Top 5' in the search bar. Without further ado, and by request, we're listing our Top 5 Grand Seiko watches. These our are five favourites, but we'd love to hear what you think are the best in the comments section (after you've read the article, of course).
5. Grand Seiko 60th Anniversary Professional Diver's 600M SLGA001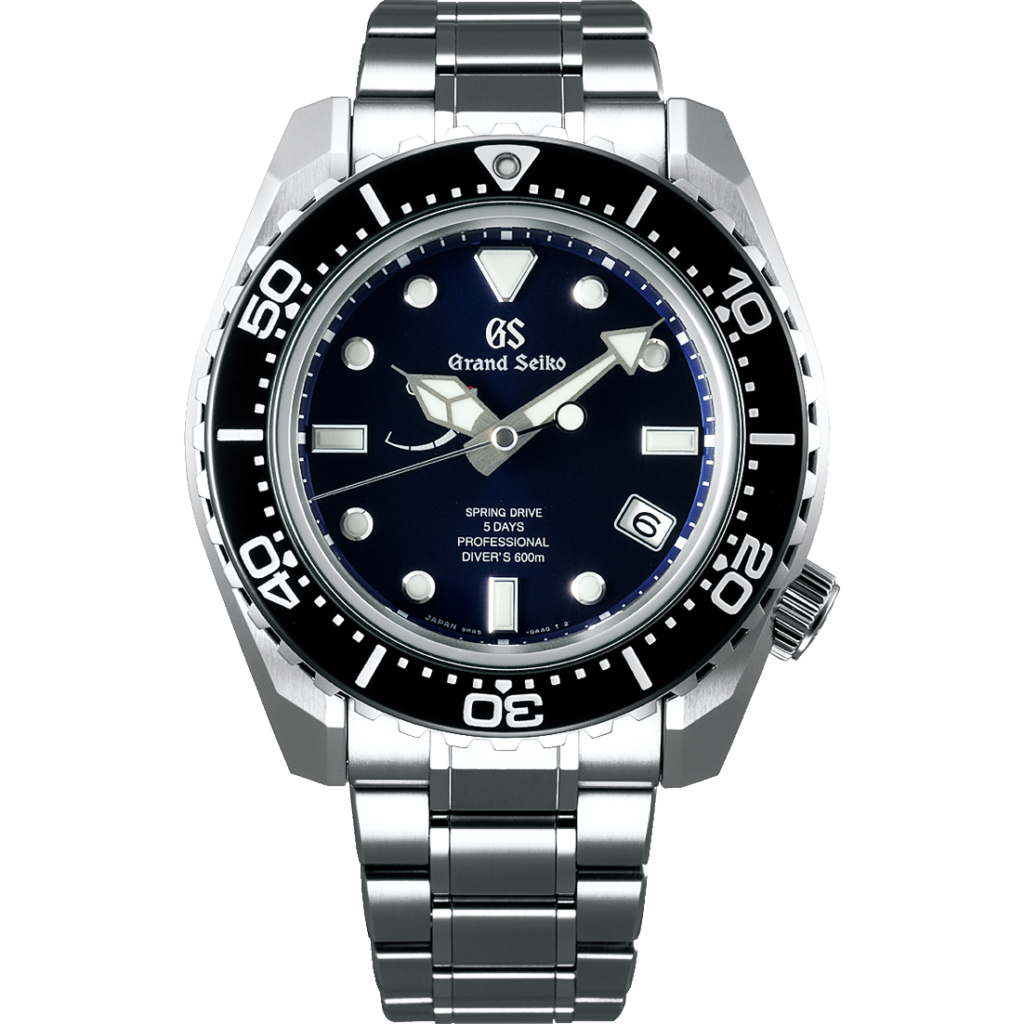 The quintessential alternative to the Seamaster Planet Ocean from Grand Seiko, the SLGA001 is a professional watch for professional scuba divers, so it makes sense that it comes armed with a 600m water-resistance rating and a power reserve of five days (120 hours). It's also got the super-accurate calibre 9RA5 in it, which is a Spring Drive calibre that fuses mechanical watchmaking with an accurate electronic regulator. It should be noted that this watch, unlike the aforementioned Seamaster, has not been safety tested for saturation diving.
4. Grand Seiko Elegance SBGK009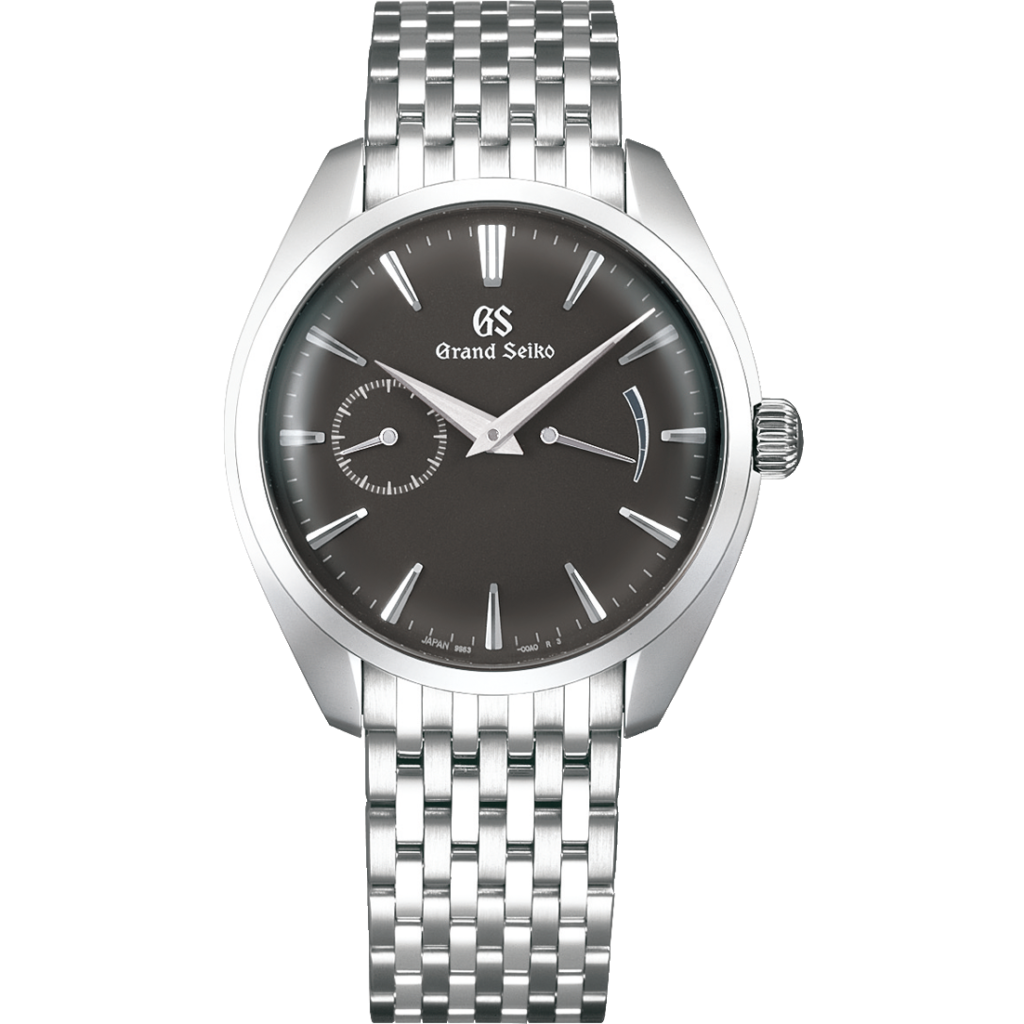 The Elegance Collection from Grand Seiko contains some watches that are really, well, elegant. The SBGK009 is kicking off our list with its classy case, simplistic dial and shiny bracelet. This one is a particular favourite of our Masthead, who loves watches with small seconds dials and offset power reserves, this watch combines both. Inside it is the calibre 9S63, a classic mechanical movement with a 72-hour power reserve and an accuracy rating between -3s and +5s.
3. Grand Seiko Heritage SBGJ213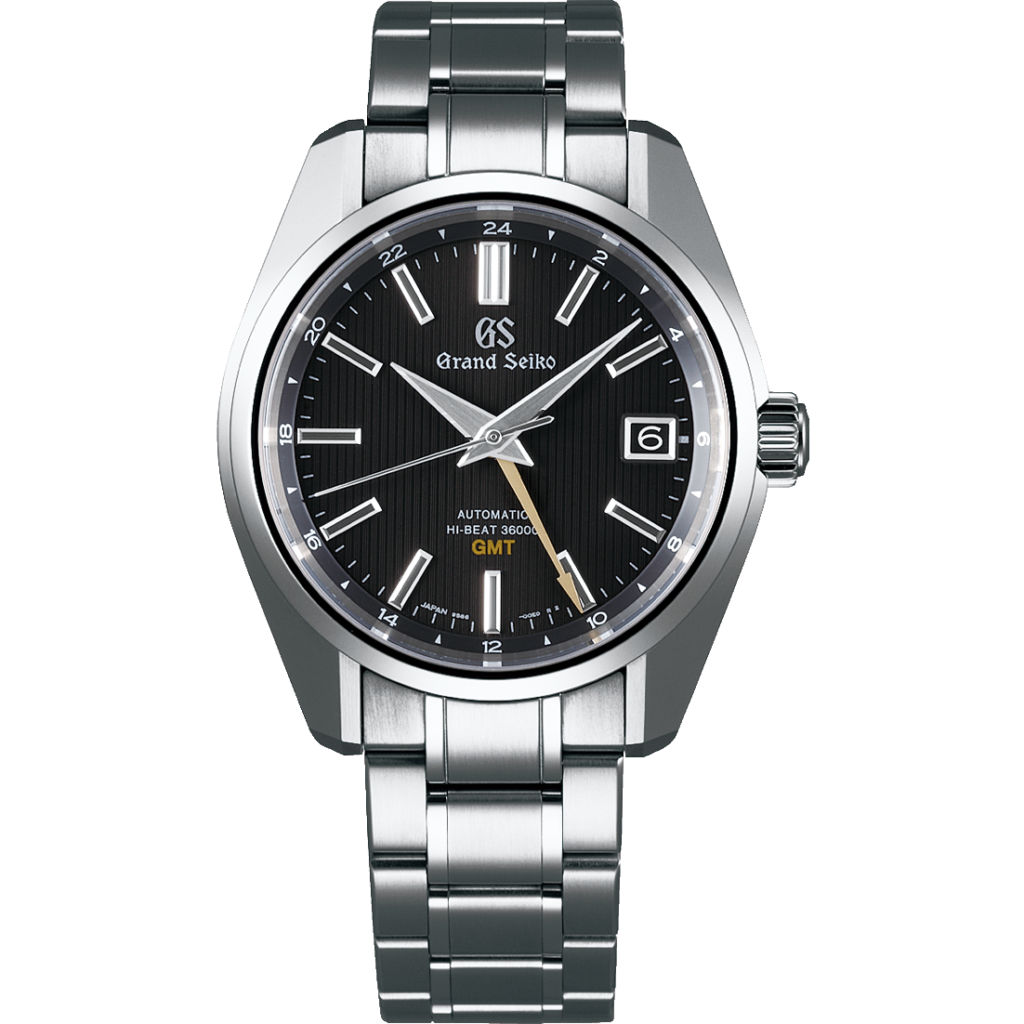 The Heritage Collection seems to fit into Grand Seiko's range as the smart/casual sports collection of watches. That means you get solid steel cases (titanium on this one) with bracelets and a practical water-resistance rating (100m in this case). The design is elegant and restrained, and there are no functional bezels or chunky bracelets, it's refined but still ready to throw down if it needs to. This one has a hi-beat calibre in it. It's the 9S86 which has a 5Hz beat rate for better chronometry in the long run. It's also got a GMT function on the inner flange which makes this more practical for taking on your travels (not that you can do that at the moment).
2. Grand Seiko 60th Anniversary Spring Drive Chronograph GMT SBGC238
It's this one again, my personal favourite from the Grand Seiko collection in 2020. It's a big gold watch with a chunky case and a lovely blue to contrast it. It's got a blue leather strap, blue bezel and a textured blue dial that's supposed to recreate the texture of a lion's mane. Inside the 44.5mm case is a Spring Drive movement with a chronograph function and a date window and a power reserve. The only thing that keeps it from getting the top spot is that I collaborated with the Masthead on this one so wasn't allowed to put it at the top. Also, the movement should have a gold rotor like Omega does with its gold watches.
1. Grand Seiko Heritage SBGA211 "Snowflake"
Commonly known amongst the fanbase as the 'Snowflake', the SBGA211 has been the watch that makes people dreamy when Grand Seiko's name is mentioned. It's a part of the Heritage collection like the SBGJ213, so it has an elegant case design with a 100m water resistance and a case made of titanium. That titanium case is a bit of a sore spot for some, who think it feels too light and tinny like a hollow-bracelet Submariner. That's not the case here; the bracelet is solid, it's just titanium is a lot lighter than stainless steel. But it's the dial that wins the fans of this watch. It's got a beautiful texture which contrasts the silver markers and hands and the blue seconds hand. How can you not like it?
So, that's our Top 5 Grand Seiko watches, I'm somewhat surprised that we haven't done that list already. What did you think? Did we get it right? What would you change? Let us know in the comments section below! Also, why not tell us what you'd like to see listed next?