Looking at our readership figures and your comments, we know that one of the most popular segments we do here at WristReview is the Top 5 segment. Just to be clear, we didn't pioneer it or listing things in general, but we do love seeing all of you tell us how you keep checking in to see when a new Top 5 has come out (although we hope you stay and read the plethora of interesting non-listed content we publish). Sometimes it can be a little tricky for us to decide just what we want to write about. Luckily we, and also you, can search the website to see our historical takes.
This time, deciding on what to write about was pretty easy. We're going to list five brand collaborations that are unusual, unexpected or interesting. This means you won't be seeing Breitling for Bentley watches or Hublot Ferrari pieces here. Instead, we'll look at the times watch manufacturers decided to team up with, well, anyone. So, buckle up and get ready for the ride.
5. TAG Heuer & Fragment Design – TAG Heuer X Fragment Design Calibre Heuer 02 Automatic Chronograph
To be honest, when writing about this one, I think I spent more time researching what Fragment Design was than I did writing the article. Founded by the "godfather of Tokyo's Ura-Harajuku fashion scene", Hiroshi Fujiwara, Fragment Design's work is extremely popular with the youth of the Japanese capital, and their reach undoubtedly spread exponentially when they worked with TAG Heuer. Fujiwara has worked with Moncler, Shawn Stüssy, Vivienne Westwood and was a key part of creating Nike's HTM line of trainers (sorry, sneakers). It's clear that Fujiwara's influence reached the TAG Heuer, which was based on a Formula One but changed massively to create a minimalistic masterpiece.
4. Bulgari & Steve Aoki – Bulgari Aluminium Steve Aoki Limited Edition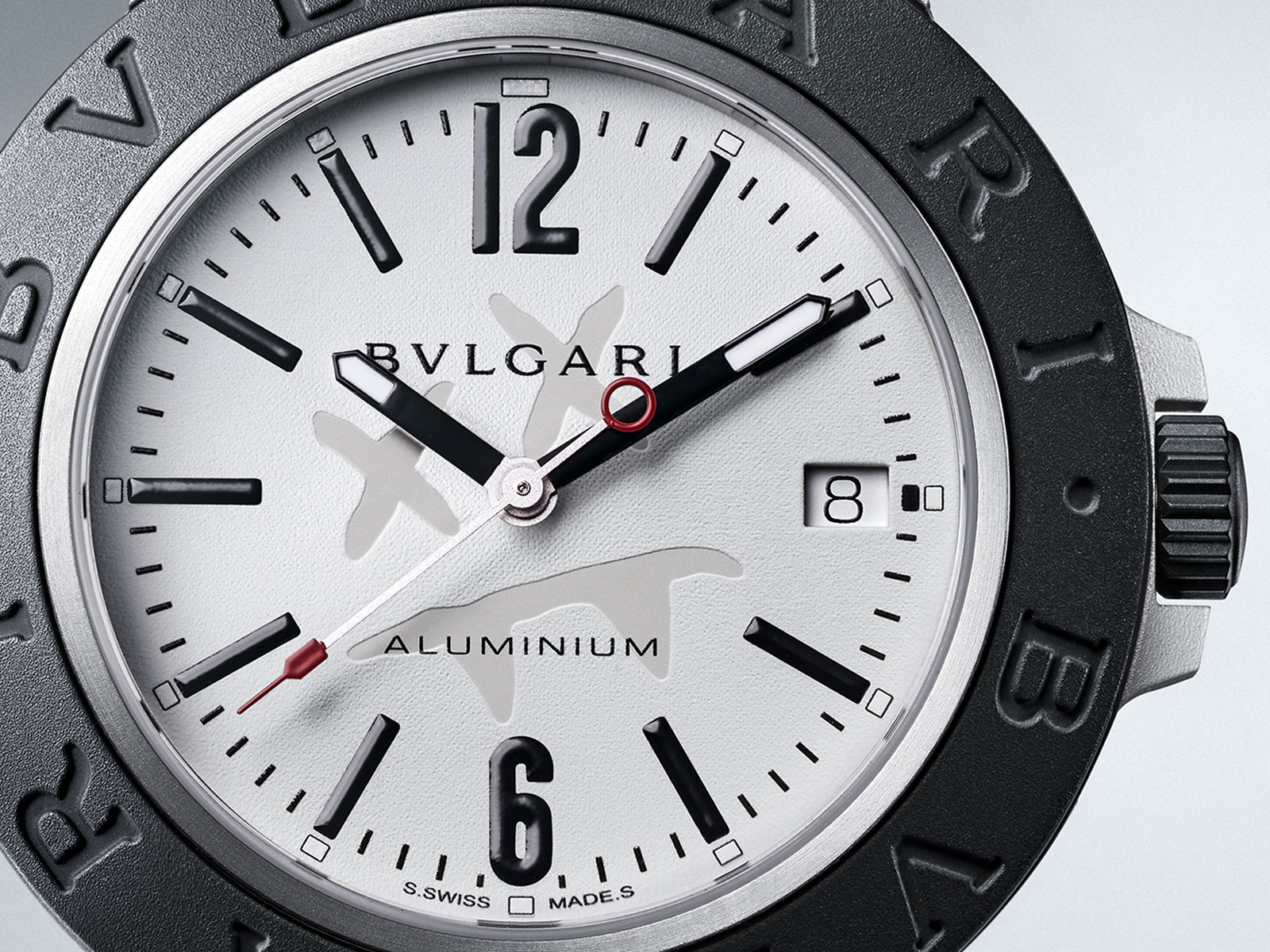 For the modern-day music lover, the Bulgari Aluminium Steve Aoki Limited Edition was an exciting piece developed by fashion brand-turned high-end watchmaker Bulgari for the prominent DJ. Steve Aoki has been on the music scene since the mid-90s and has either worked with, re-recorded or remixed the music of just about everyone. My particular favourite is his re-imagining of R.E.M.'s Losing My Religion from their 1991 bestseller Out of Time. Aoki is often regarded as one of the hardest-working DJs, performing 250 shows a year. He even has a foundation in his name researching regenerative medicines for the brain. Bulgari's special edition Aluminium piece has his logo on the dial. In the daytime, it's relatively subdued, but at night, the entire dial except for his logo glows with lume. It's an eye-catching piece destined for the clubs.
3. Panerai & Guillaume Néry – Panerai Submersible Chrono Guillaume Néry Edition PAM00982
Maker of watches that look like they're made for adventurers, Officine Panerai partnered with explorer Guillaume Néry in 2019 for a special run of watches. Néry, from France, was a freediver who set many records both in France and across the world. He set the 2008 world record for constant weight freediving at 113m and set the French record in 2015 with a staggering 126m. To put that into context, the most you're ever likely to dive to while on holiday or from a local dive school without loads of instruction is 10m, and that's with full scuba gear. Nowadays, Néry spends his time teaching about ocean conservation, a popular topic for many watchmakers. This 47mm beast mixed silver and blue to create one striking watch. My favourite part is that Panerai themselves described it as "sexy".
2. Zenith & Cohiba – Chronomaster Open Cohiba 55th Anniversary Edition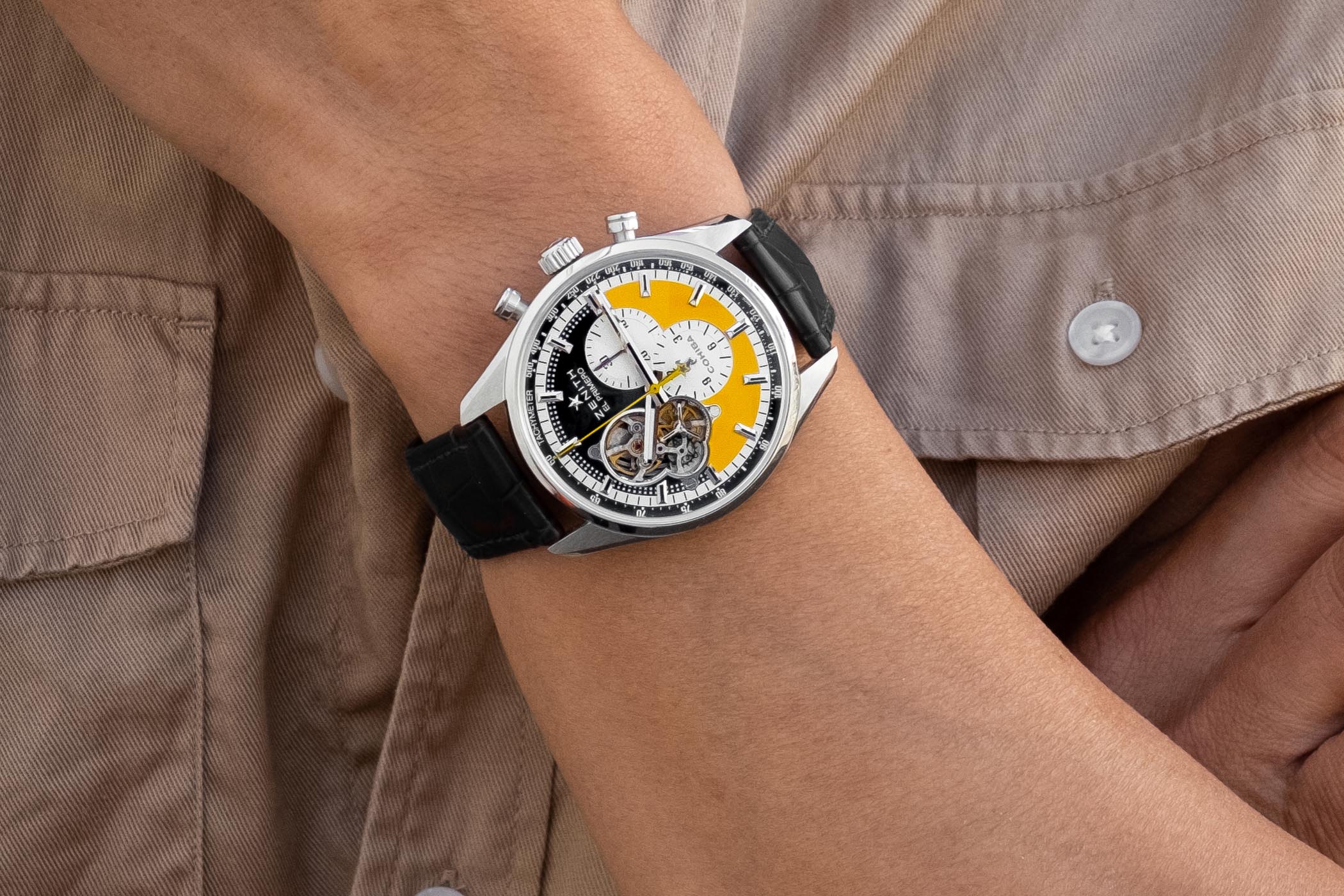 One for the cigar aficionados amongst you is Zenith's special watch dedicated to the 55th anniversary of its partner Cohiba. The leaves used in the hand-rolled cigars of Cohiba come from the Vuelta Abajo zone of Cuba, which supposedly has the perfect conditions for growing tobacco. Cohibas, as we know them today, came about after Cuban revolutionary Fidel Castro shared a cigar with one of his bodyguards. He liked the cigar so much he ordered them to be made for special occasions. The CIA even tried to assassinate him using an exploding cigar, although we don't know if it would've been a Cohiba. We do know that this partnership produced a striking watch, Cohiba's iconic black and yellow colours really stand out on the Zenith, and we think this could be one of the greatest collaborations we've seen recently.
1. Audemars Piguet x Marvel – Audemars Piguet Royal Oak Concept Black Panther Flying Tourbillon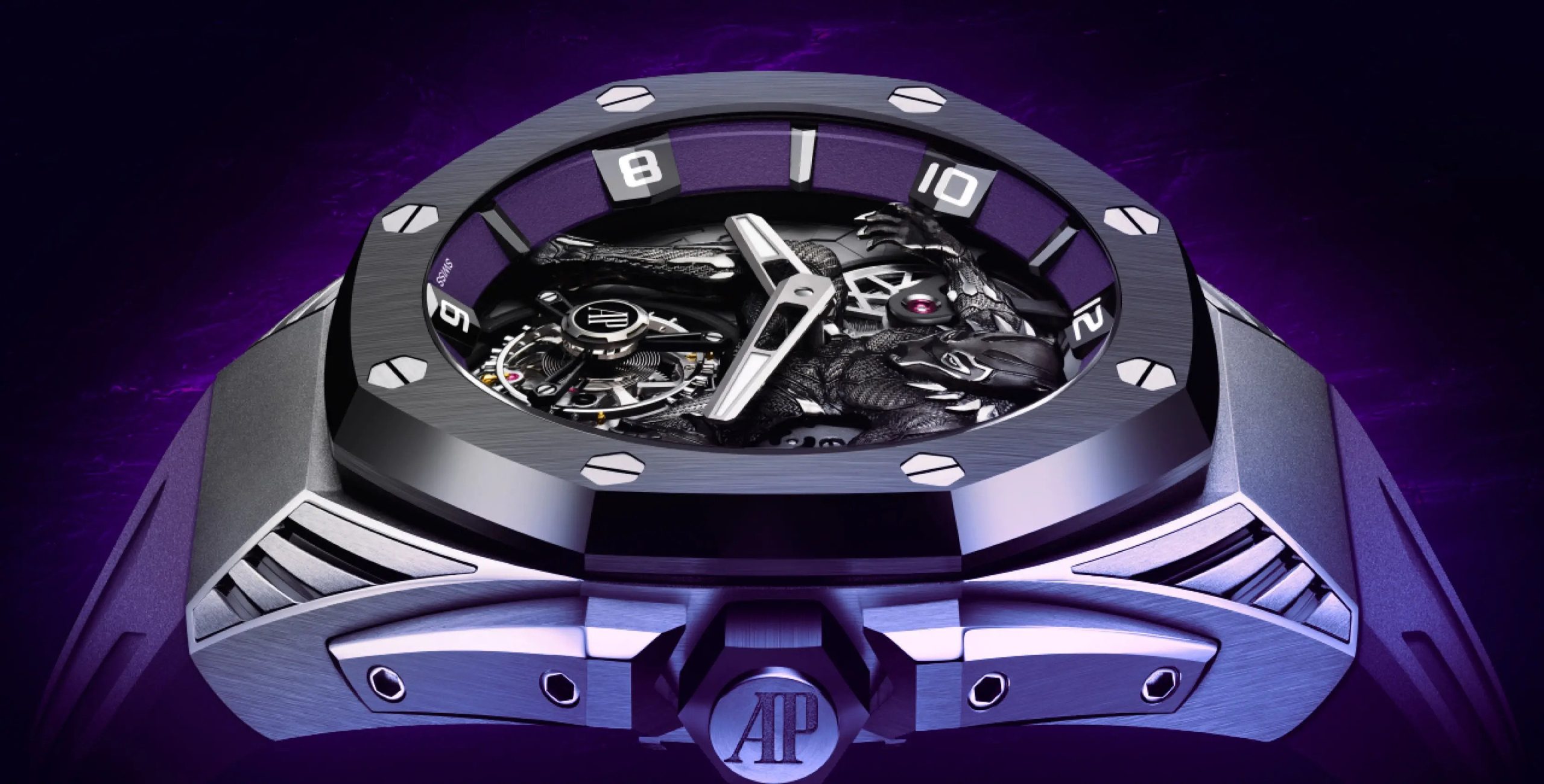 Quite possibly the most unexpected of all the brand collaborations, and quite possibly the ugliest, the Royal Oak Concept Black Panther Flying Tourbillon grabbed headlines in 2021 because of its madness. 2018 saw Marvel release Black Panther, a film adaptation based on the comic character of the same name. In the movie, T'Challa (known as Black Panther) returns to the throne of Wakanda, a fictional isolated nation in Africa. However, he faces challenges to the throne from within and must eventually work to save Wakanda when its factions conspire to destroy everything and keep the remainder for themselves. I'm somewhat surprised that Audemars Piguet never really made any Marvel watches before. I can see a Royal Oak Offshore being something Tony Stark might wear, and he could even get into an accuracy battle with Dr. Stange's Jaeger-LeCoultre. If you ever wanted to know what a boring film would be like, timing two watches for hours and hours would probably be it.
Well, there you have it, folks, our choices for the Top 5 most unusual collaborations featuring watches. Researching for this made it clear that we could see a future follow-up. There are certainly enough collaborations.