The vintage watch market has exploded over the past few years and it only seems that it will continue to rise in popularity as enthusiasts begin to recognize and appreciate what options there are to choose from. Vintage watches hold a special place in my heart, as they have been around for years and each one of them holds its own story, each one has aged at its own pace, and each one has a character all on its own. One need not be surprised that despite the heavy hitters that will be discussed on this list, that there are countless examples of vintage watches that won't be featured here that deserve their own very special spotlight. Let's break it down and see which of the timekeepers of yesteryear deserve to be in everyone's watch box.
5. Zenith Defy
Ref. A7681
Starting in 1968, Zenith started to produce one of the most durable designs to ever be conceived. The Defy was billed as "the safe of time" by the Italian market, due to its heavy duty case designs, screw down crown, and its internal rubber shockproof cage that completely shrouded their chronometer grade in-house movements to provide top-tier protection for a sport watch that was on the go. The Defy line still exists today, a testament to an industrious watch that has been around for half a century. Zenith made the Defy in a number of case shapes and dial colors, with my personal favorite being the second generation that had tonneau-shaped cases. If you want a vintage watch that makes a bold statement and won't make your wallet wince, the Zenith Defy will check all the boxes.
4. Heuer Autavia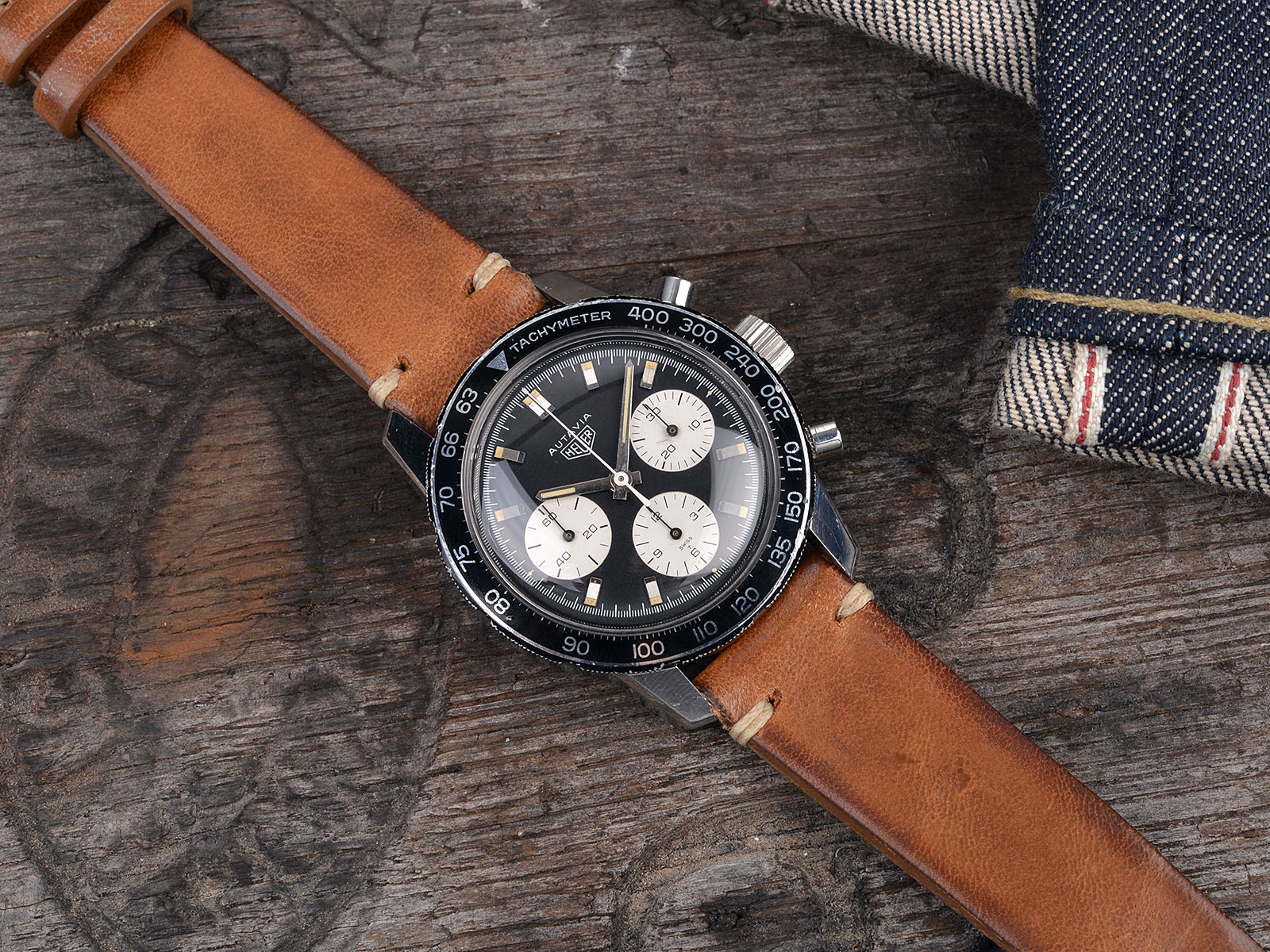 Ref. 2446
PHOTO: Bulang and Sons
Way back in 1962, Heuer had targeted two audiences that would make the Autavia the legend that it has become today. Its name is a fusion of its two intended purposes, the automotive industry and the aviation industry. The original Autavia was actually a dash clock used by Jack Heuer in rally races that he and his co-driver participated in. With no shortage of choices in the Autavia line, there is surely something in the range that will please everyone. These chronographs come in a number of configurations as they were intended to be used by the everyday sportsman. Everything from a standard tachymeter to a divers bezel can be found on these, with a number of strange variations in between. If you ever find a vintage Autavia, it would be well worth the time to check it out and try on a living machine from the early days of do-it-all sports watches.
3. Rolex GMT Master
Ref. 1675
PHOTO: Bulang and Sons
The brainchild of Rolex after the boom of the aviation industry during the 1940s, the GMT Master was created out of necessity for pilots that were required to travel longer and longer distances. The original models were produced hand in hand with Pan Am, eventually making their way into the commercial market and becoming an instant classic for the traveling soul. The central focus of these watches is the fourth hand that denotes a second time zone anywhere else in the world, marked along its bidirectional 24-hour rotating bezel. The GMT Master came in a variety of choices, from Bakelite bezels to the famed "root beer" variation. Rolex essentially made the only GMT watch that everyone should own, and any vintage GMT Master is a welcome addition to a vintage collection.
2. Omega Speedmaster
Ref. 105.003
PHOTO: Bulang and Sons
There is no other watch on the planet that can hold the accolades that only a Speedmaster can possess. This chronograph has done it all. Everything from timing your dinner, a day at the races, or even a trip to the moon, the Speedmaster is the quintessential chronograph to own. Vintage Speedmasters can become rather confusing as many small differences can make or break whichever Speedmaster you may be looking at. Omega has created an immense catalog over the years, but their image is still best associated with the Speedmaster, and for good reason. It can be pulled off with a suit or a day at the beach, it is tremendously versatile and it is a huge symbol in history.
1. Rolex Submariner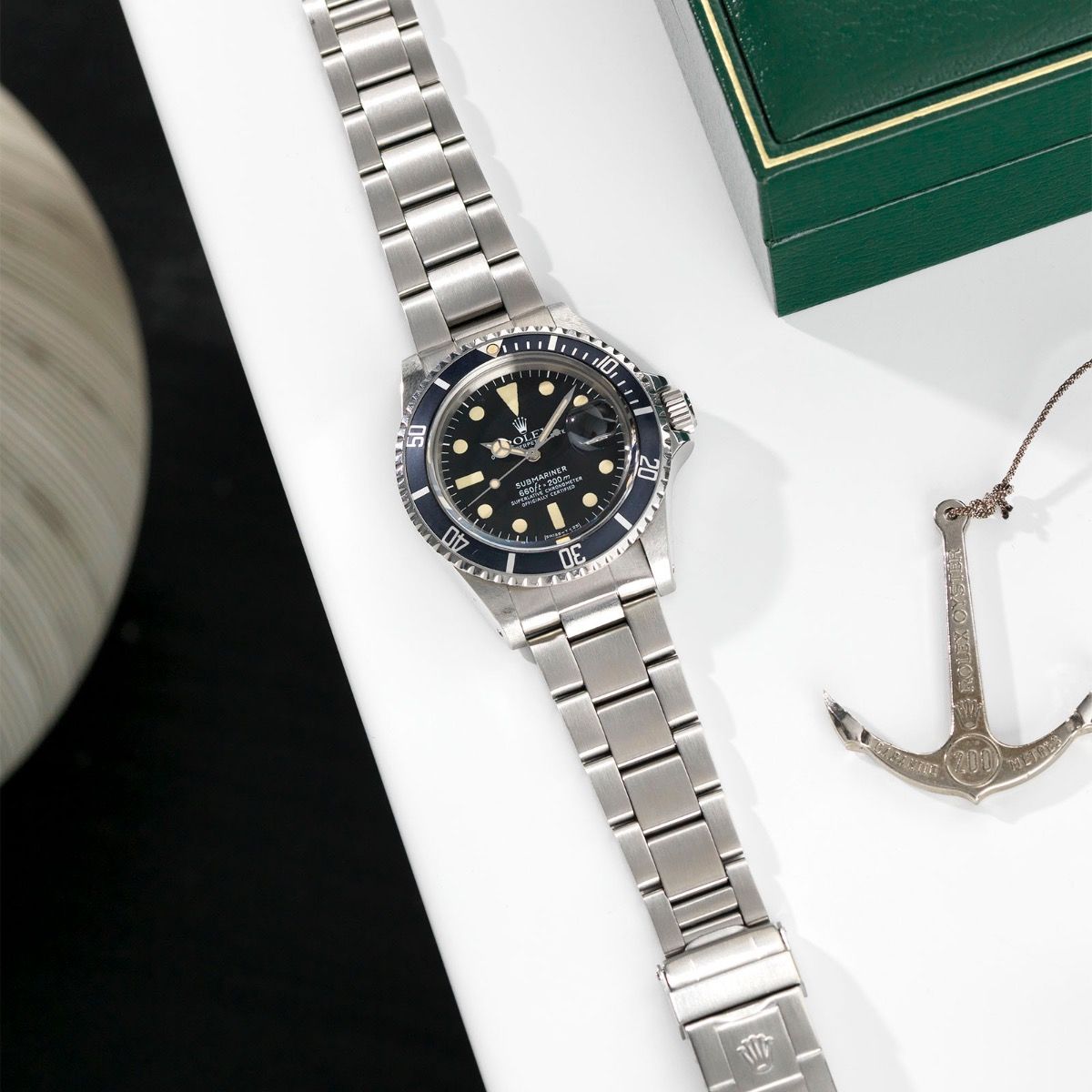 Ref. 1680
PHOTO: Bulang and Sons
Everyone knows the name, everyone loves the watch. There is no mistaking this heavyweight. Rolex introduced the Submariner in 1953 and forever changed the diving watch with this one creation. Owners of vintage Submariners will always tell you that no matter what is in your collection, there is just something particularly special about owning one of these. With nearly 60 years of history, the Submariner has a lengthy list of references to choose from. Incredibly versatile, this icon will always be a beloved companion on anybody's wrist. The vintage market for the Sub is a wide one, so it is best to brush up on your history before plunging into the unforgiving waters of this watch. Vintage collectors all have their own tastes and preferences, and I am no exception, but the Rolex Submariner is a crown jewel in a world full of choices. If you, like me, adore vintage, then I have no other advice than to get out there and learn and absorb as much as you can about the nuances while collecting vintage. A little research now will make for a more rewarding experience later, guaranteed.