In this article I shall be presenting five of our favourite watches from 2017, but, on top of those, we will also show you five runners-up from the year. Given that it's the end of the year we thought it would be best to give a more rounded list of the watches we have enjoyed. Also, the Masthead told me to do it this way, so, kind of can't argue with it. First up, the five watches that nearly made it onto our list of watches we loved from this year. That doesn't mean, of course, that these watches are no good, quite the contrary given the sheer number of watches we have reviewed, but we can't fit everything into one list.
The Honourable Mentions
5

. Bell & Ross BR03-92 Diver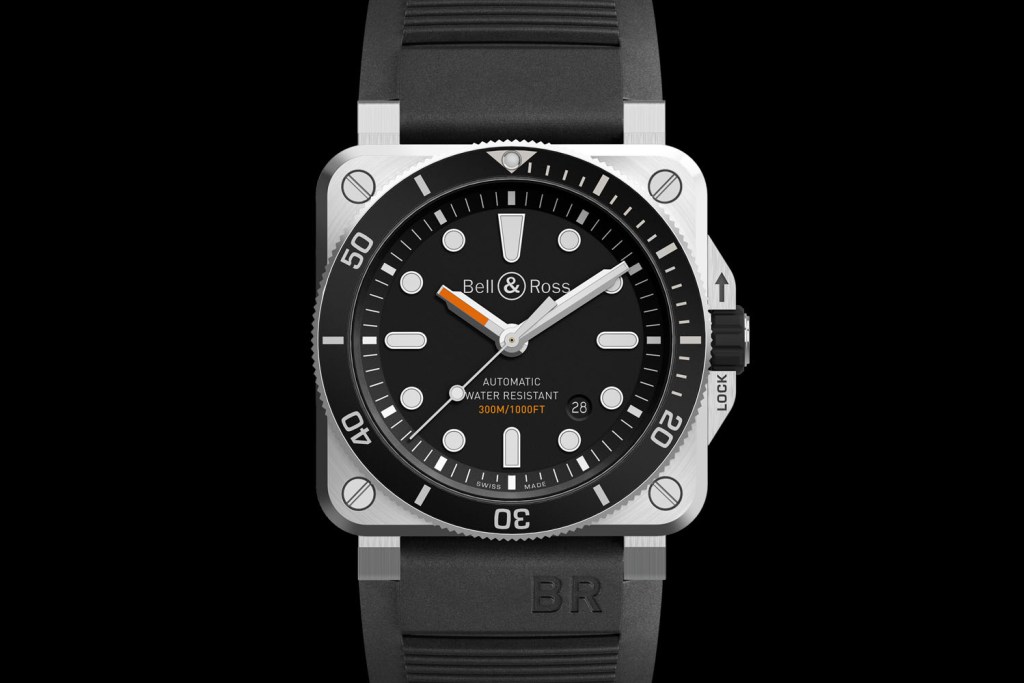 Perhaps my favourite thing about this watch is its versatility regarding the shape of the case. Granted, Bell & Ross has made itself a massive name in the industry for manufacturing attractive watches with aeronautical themes, dials, and even an entire case shape based on the instruments of old aircraft. So, to adapt that design into a useable diving watch seemed far-fetched, but actually, Bell & Ross pulled it off brilliantly with the BR03-92 Diver which is something awe-inspiring to look at. It does make sense already, the case is a thick and chunky design, and the rubber straps have been wide and supportive for a long time. It just needed someone to put two and two together, along with a wide diving bezel, and the genius would be revealed. Read more here
4

. Rolex Cosmograph Daytona

What?! How could we not put Rolex up further merely because of its name? Well, the funny thing is, there's a lot more to it than that, and personal opinion does have a bit of a say in what comes into our lists and where it ends up. I get the Daytona hype, I do, even if it isn't the perfect wristwatch for me. It's got motor racing heritage, an automatic winding calibre and column wheel chronograph with a vertical clutch in there for good measure. The primary step up for the Daytona this year was the introduction of the Cerachrom ceramic bezel which Rolex showed off in 2016, now on more watches than before. It's a solid player, but perhaps not enough to make this year's list. Read more here
3

. Cartier Rotonde de Cartier Mysterious Hour Skeleton
The Rotonde de Cartier Mysterious Hour Skeleton watch was a particular triumph for the house of Cartier this year. Not because of its brand new complication, something which Cartier has been doing since the early 20th century. Instead, it's for making this watch a reality while managing to keep the mystery part of this watch, well, a mystery. Skeletonising something means to take away most of the dial, and therefore, most of the secrets said dial could cover up. However, Cartier managed to keep this one a lovely little secret by merely not alluding to how the hands move. Granted, most of us know it anyway, or know someone in-the-know, but where's the fun in that?
2

. Ralph Lauren Minute Repeater
Why on Earth would you put a horologically heavy hitting timepiece, with the name of a fashion company on the dial, into your list? Well, because I think it's interesting. To make this thing run at all, Ralph Lauren had to ask very nicely to use a pre-built movement, seeing as the company is more known for polo shirts and masculine scents than high-end wristwatches. Inside this watch is a calibre sourced from the Richemont Group, I'm not entirely sure where but it's from in there somewhere. Anyway, this watch looks pretty good with the guilloché dial and bezel on it, but I wonder who would buy it? Read more here
1

. Chopard L.U.C. Heritage Grand Cru
Chopard's L.U.C Heritage Grand Cru watch was one of the dear favourite of ours from the year 2017. It was also a milestone for me as well as I'd never worn a tonneau-shaped watch for any period before. It was a great place to start, too, as the Heritage Grand Cru watch was supremely comfortable while being thin too. One of my favourite things about it was Chopard took the extra time to make the movement tonneau also shaped, rather than put in a round one as is so tempting. It was one of the highlights of the year to see, wear and experience this watch.
The Top 5 Watches of 2017
5

. Longines Avigation Bigeye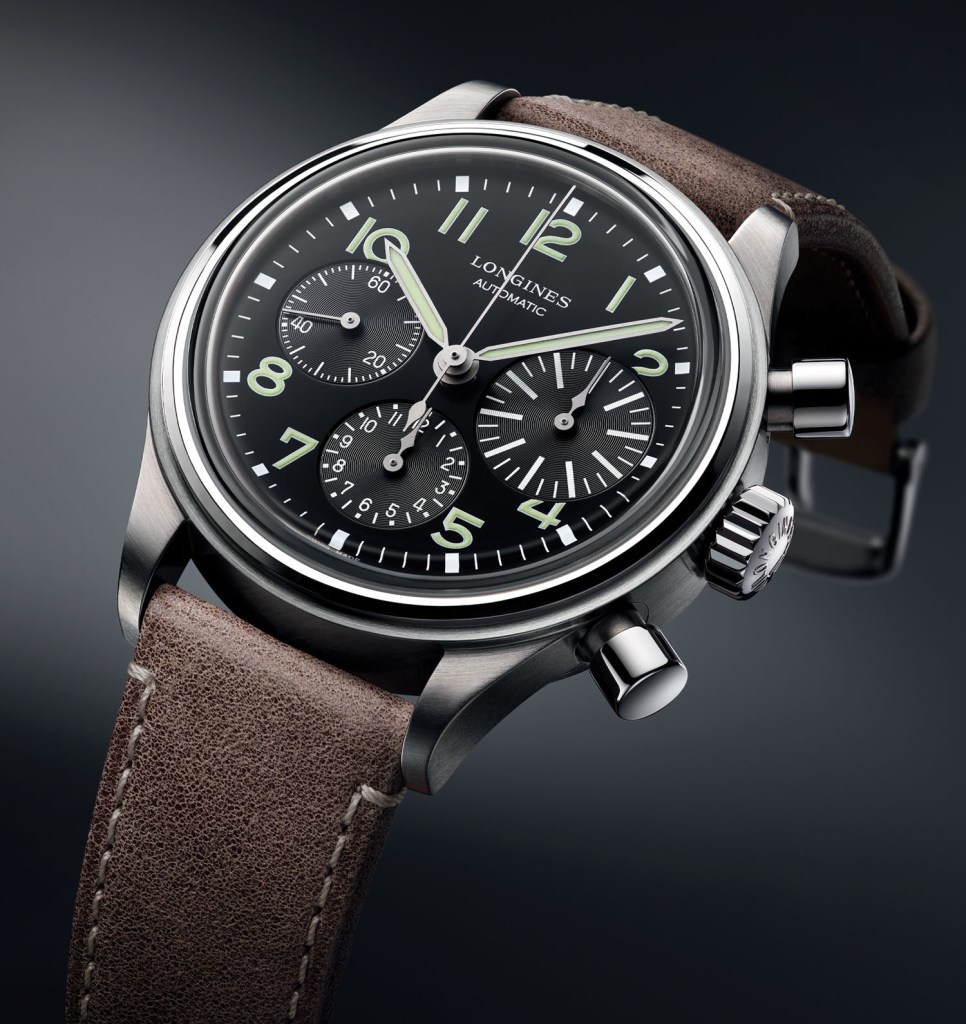 This little number is more than just an attractive watch, the Avigation Bigeye from Longines is also a prize-winning timepiece. Oh yes, at this year's annual Grand Prix d'Horlogerie de Genève (GPHG) this watch claimed the Revival Prize for itself. It's also been a pretty big hit with the collectors too who love the fact that this is a faithful reproduction of a vintage watch. It is all too common these days to see companies make a vintage re-issue which looks nothing like the timepiece it's supposed to represent. Fortunately, Longines is pretty good at making historically accurate watches, it's done it for divers and dress watches before, so why not a pilot's watch?
4

. Chopard L.U.C. Lunar One Blue Dial
The second listing for Chopard on this Top 5, proving they can be power players in the Haute Horlogerie world (I would've put the L.U.C. Full Strike in here except it was released in 2016). Chopard's L.U.C. Lunar One watch, now with blue dial, is a classy timepiece which we got to go hands-on with back in March before BaselWorld. It's a weighty timepiece, quite weighty but perfectly proportioned, at least for my wrist. The automatic winding movement bears the Geneva Seal on the movement, it's also got a gorgeous micro-rotor too. Although it was a limited edition watch, it's one hell of a good one. Read more here
3

. A. Lange & Söhne Richard Lange Tourbograph Perpetual 'Pour Le Mérite'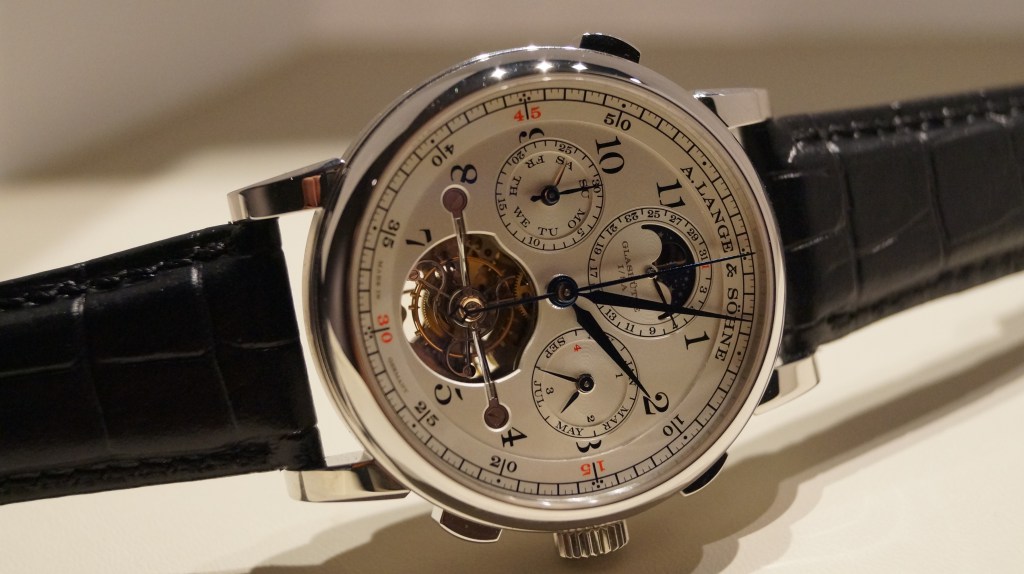 It's not so often that Saxon watchmaker A. Lange & Söhne releases a Richard Lange timepiece. These watches, which also garnered the title 'Pour Le Mérite' (French for 'For the Merit') are representations of the finest craftsmanship on offer in the watchmaking industry. It's almost impossible to consider the amount of work that has gone into one of these timepieces. Very few high-end manufacturers (including a couple on this list) can make such superlative watches. I knew this had to be on our yearly roundup list the moment I saw it released back in January. Lange usually steals the show at SIHH with its complex watches, and it was indeed set to do so again this year with the Tourbograph. Of course, it wasn't meant to be, a sister company Vacheron Constantin released the Cabinotiers watch, which instantly ran away with it. Still, no harm in second place, eh? Read more here
2

. Rolex Sea-Dweller 126600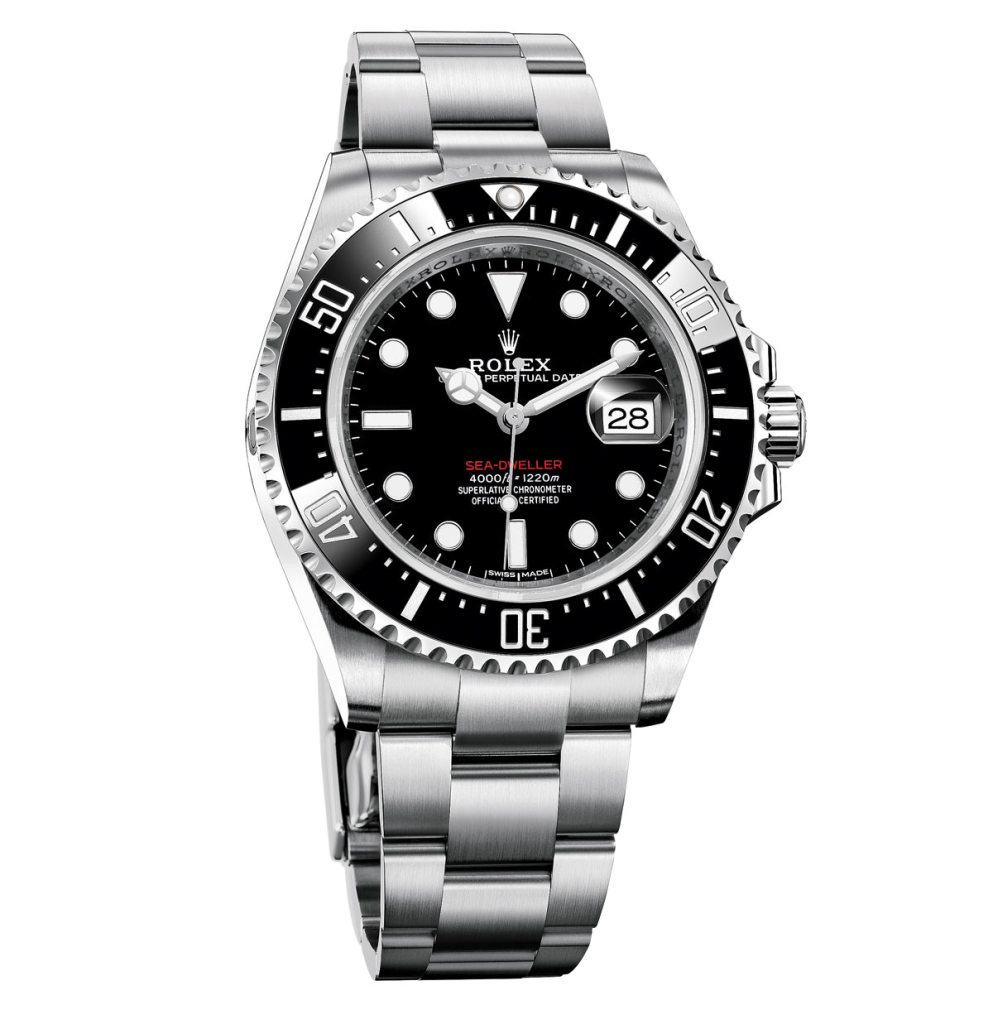 Never has any watch company been as good as Rolex at making such a hype over what isn't the largest change ever. I mean no disrespect when I say this, of course. But, the change of case and addition of a line of text in red doesn't seem like the biggest improvement ever. Yet, we all fell over each other to try and buy one anyway. Because it's a powerful symbol of both wealth and status (the normal stuff), but also of technical prowess. The movement inside the case is one of the best mechanical movements in production today, the case is made with military precision, and the watch is genuinely good looking. As a mass production timepiece, it's also going to be much more available soon, though for now, I have yet to see one anywhere in person. Read more here
1

. Breguet Marine Équation Marchante Ref 5887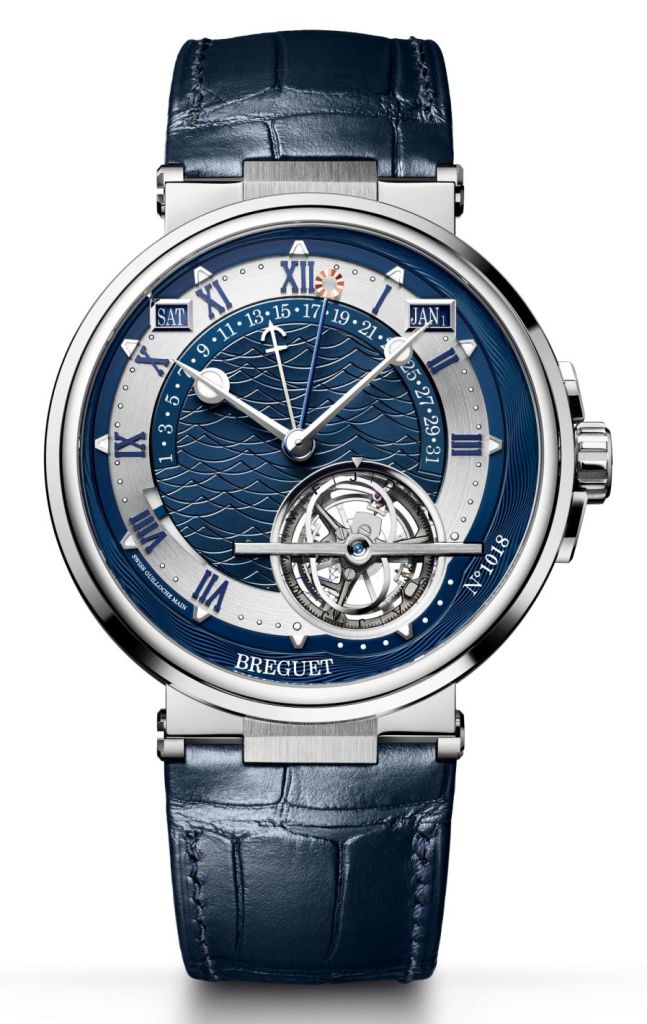 The top prize has to go to one of the most interesting pieces we've seen coming from any company this year. The 5887 watch from Breguet combines three unique complications in a large and heavy case to make one luxurious wearing experience, and I know that because I have worn it myself. If the tourbillon, perpetual calendar and equation of time were in a Patek or some such, the watch would be called a Grande Complication, and have a price tag of over half a million, easily.
But, the price of this watch is quite low (I mean, not in any ordinary sense, but you know), I can't remember it exactly, but it is over $200,000. These watches are heavy: heavy to wear and heavy hitting timepieces as well with a gorgeous engraved movement. Breguet pulled a strong one this year, let's hope they can keep it rolling at Baselworld 2018! Read more here