Here is the X-ONE H1 that enhances the mechanical features of the watch thanks to a smart connected module. From a general perspective, it looks like an automatic mechanical watch with a bit of smart features. This is perfect if you really can not part with your mechanical watch yet finds a smartwatch more convenient to use.
Let's move to the mechanical part, the X-ONE features an automatic movement combined with a smart electronic module. The watch is made of the finest materials available seen on its steel case and lugs featuring Black DLC and the sapphire crystal and ceramic bezel are just added bonuses (varies by model). We also get a high-quality rubber strap that is both durable and comfortable for a daily wear.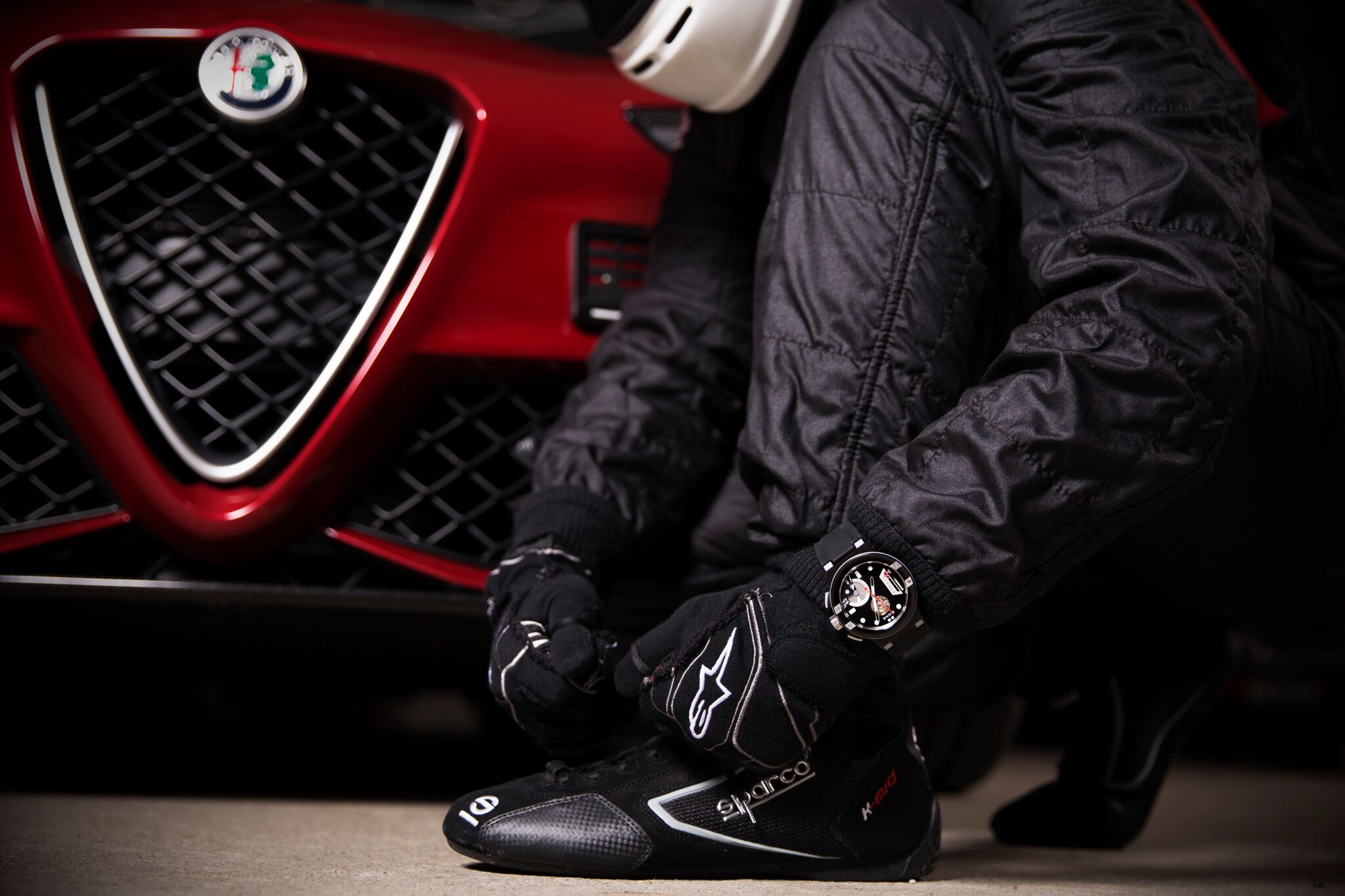 The developers rely on the Swiss SW200 Caliber automatic movement, an interesting choice since it's very dependable and economical. In a myriad of seemingly electronic readout, the mechanical element is highlighted by an open heart showcasing the balance and the hairspring on the small opening just below the 12 o'clock. Moreover, the SW200 movement beats at 28,800 vibrations per hour boasting of 38 hours of power reserve and 28 jewels.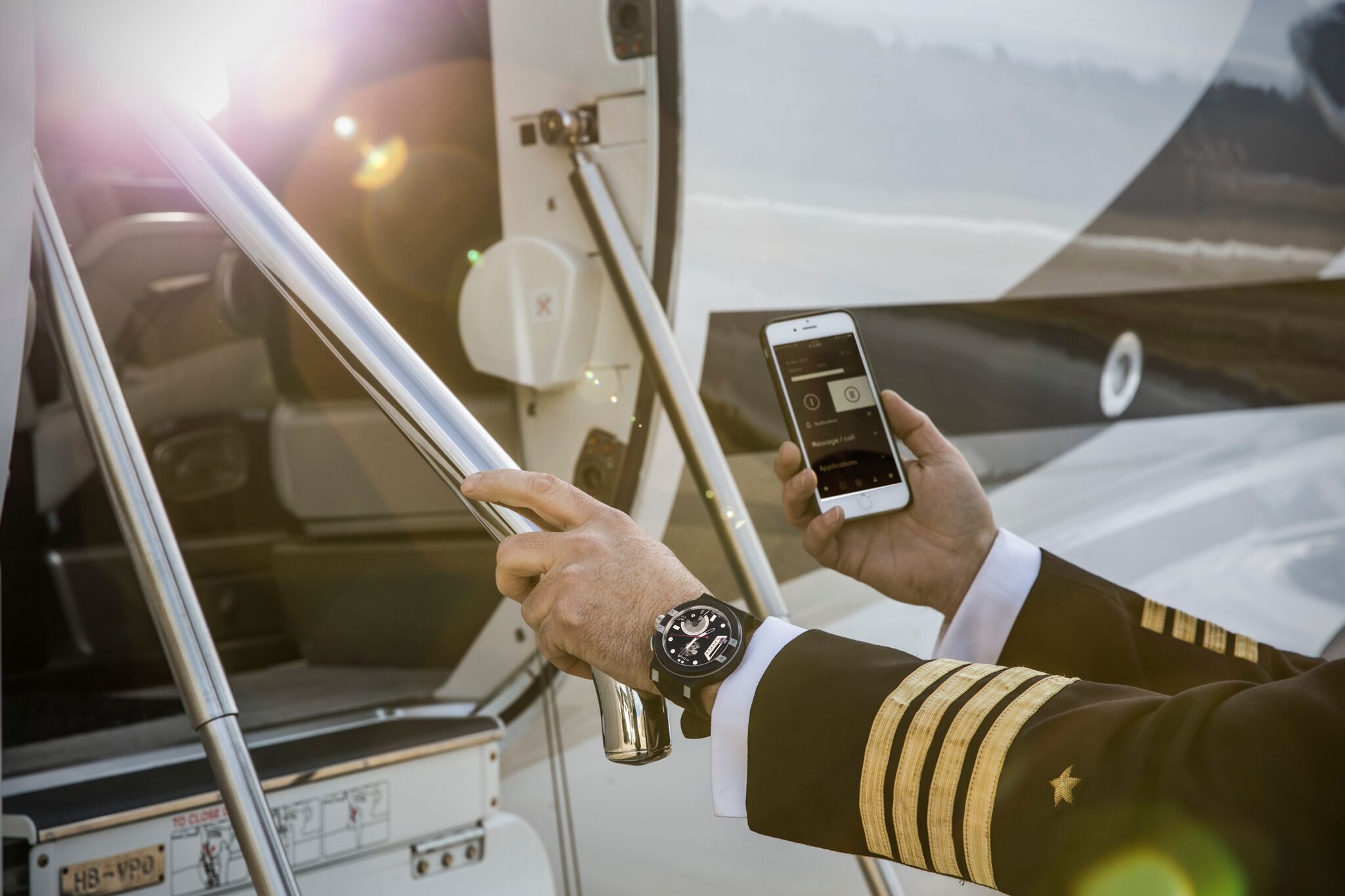 Moving to the smart additions, the developers added specific modules that enable the wearer to have added functionalities like a perpetual calendar, GMT, and customized notifications for texts and calls. All these information are presented right on the beautiful dial. It has got a luminescent SNL Layer too. Depending on the model of the X-ONE H1, you could get a clean dial with black satin finish, grey satin finish, or skeleton.
The perpetual calendar is displayed at the 4 and 5 o'clock featuring the day and month. Its accuracy is superb, does not require annual adjustments and it even accounts for leap year.
As for the smart GMT function, it indicates a second location based time automatically on a 12-hour scale. Note that this is accurately adjusted for a specific location using time zones so this is perfect for any frequent traveler.
Then there are the smartwatch notifications, responses, and controls. There is a pedometer that is really functional in my opinion. I also like the music control, alarm, stopwatch, and notifications for calls and messages. Seriously, not having to reach my pocket for my phone is a huge advantage. There is also the lost phone functionality that rings the phone directly. Of course, the watch must be paired (BLE) with its dedicated app that is available for Android and iOS.
Finally, the X-ONE H1 is manufactured and assembled in Le Locle, Switzerland, home to the world's premier horological museums. This is the first ever Swiss-made mechanical smartwatch and as such, I can't wait for its developments down the line. Being a Kickstarter project, it also comes with a cheap price tag. The electronic module of the watch uses plug-in feature so if there's a new tech for the watch, you can just swap the old electronic module with a new one, thus your investment won't go obsolete.