Zenith, probably a little eager to move on from the tumultuous reactions to its last release, has just given us a new Defy to look over. It's called the Defy 21 Urban Jungle and it's meant to represent the green found in… um… the urban jungle. Okay, I don't know why they've called it that and coloured it green, apart from a few green spaces and some moss cities (what the term urban jungle typically refers to) are not green.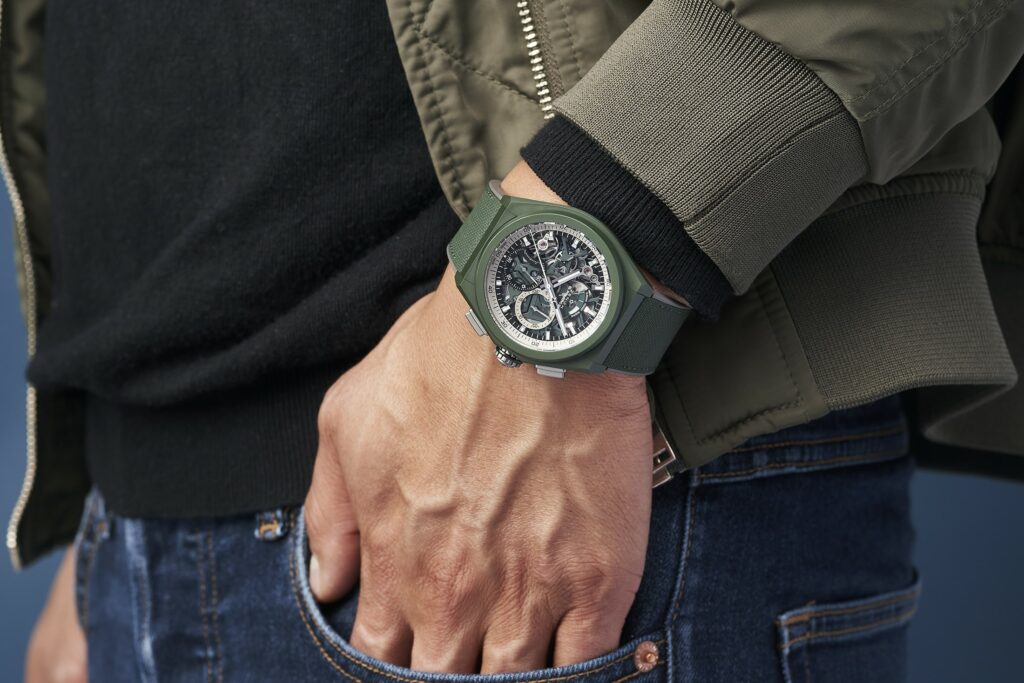 The watch is made of green ceramic and measures in at 44mm in diameter. It's presented on a green rubber strap which has a textile effect on it. Apart from these changes, it's pretty much business as usual for the new Defy. That means you get the signature case shape which is a barrel-shaped case with a round bezel and dial.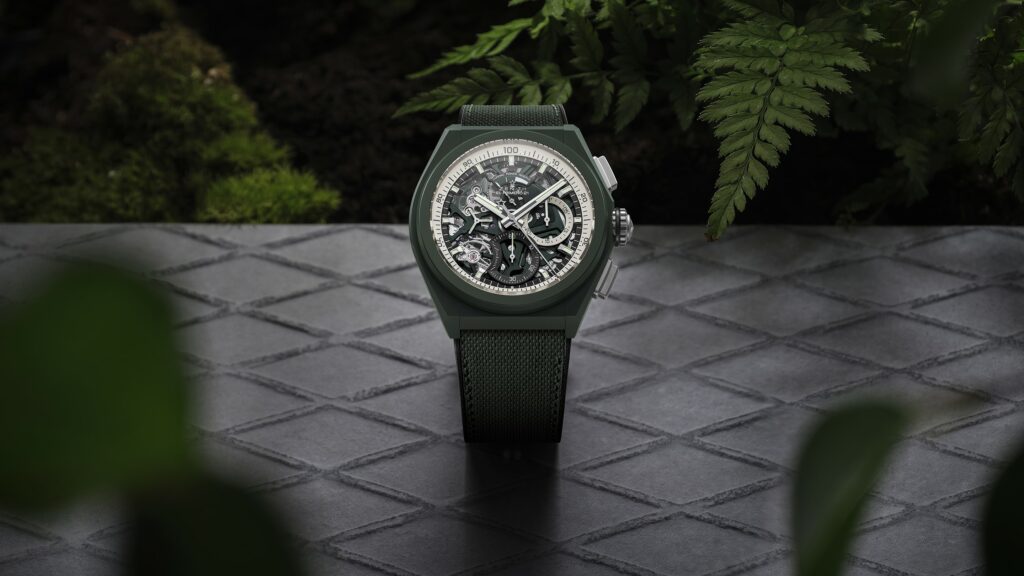 The watch features Zenith's exceptional chronograph arrangement. Unlike a standard setup which uses the mainspring barrel and escapement assembly to provide timing on demand, the Defy 21 has a separate power reserve and a separate balance wheel for the chronograph. The main movement with its green bridges runs at 5Hz, which is the standard for Zenith movements, and it'll go for a total of 50-hours. The chronograph's balance wheel oscillates at a preposterously quick 50Hz, allowing it to time in 100ths of a second. Don't ask why you'd ever need to do that because, frankly, you don't, and this isn't going to be the most accurate timer anyway. I like just to appreciate what it can do on a technical level. The main part of the calibre 9004 is automatically-wound; however, I believe the chronograph needs to be wound manually, hence the dial's power reserve.
I like the use of khaki green on watches, it's an unusual colour choice, but it's appreciated partly because it isn't blue, which is the colour of the moment currently. I like how the watch looks with its skeletonised dial, and I welcome the loss of some readability because I appreciate the mechanics. The watch is not a limited-production model and will cost you $14,500.
Visit Zenith here.