There are many watchmaking breakthroughs that we now take for granted. Rubber seals and quick-set dates were once amazing breakthroughs, but they are so commonplace that now their exclusion would be more notable than their inclusion. Yet perhaps the biggest breakthrough now seen everywhere is the self-winding chronograph. The argument for who produced the first self-winding chronograph has been raging for almost 50 years so I won't be going into that today (It was Seiko, by the way), instead I'll be talking about the best self-winding chronograph ever produced, the Zenith El Primero.
The Zenith El Primero Caliber 3019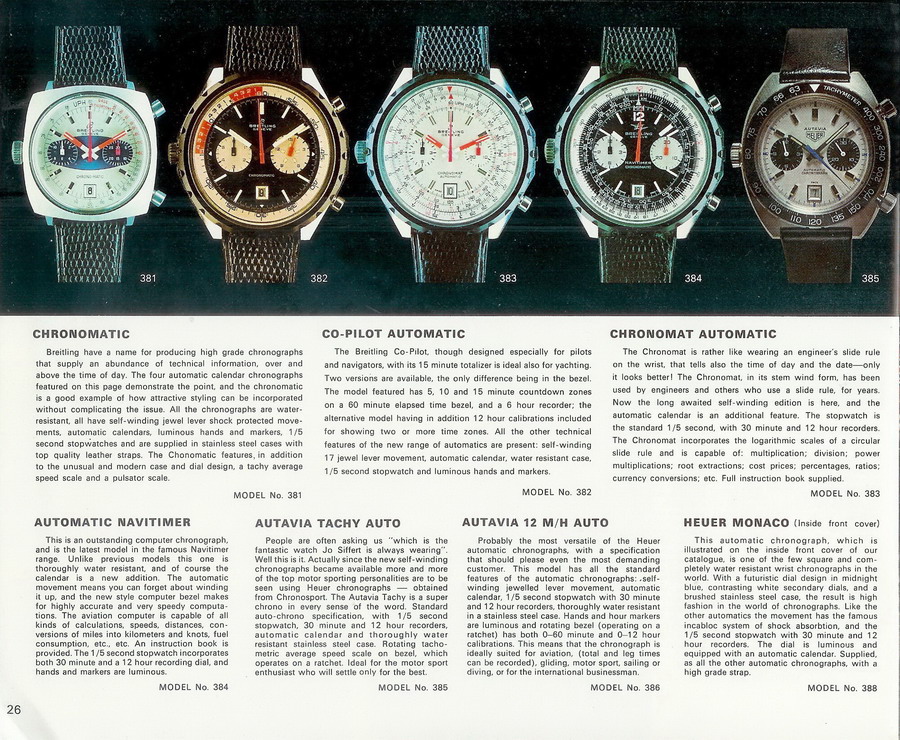 What Zenith had planned for the El Primero was far more ambitious than the efforts put together by the Chrono-Matic group, a collaboration between Heuer, Buren-Hamilton, Breitling and Dubois-Depraz to make a self-winding chronograph. Whilst the Chrono-matic group were working on a modular chronograph using existing movements as a base, Zenith wanted to make a complete movement from scratch that was designed around a central rotor mounted on ball bearings. In addition to designing the movement from scratch, Zenith wanted to use a column wheel activation rather than the more easily mass-producible CAM activation. Oh, and they wanted it to beat at 36,000 beats per hour.
At the time, 18,000bph was the standard rate for movements to beat at, although there was a few select movements from Seiko that ran at 26,000bph and 36,000bph. But these were just time and date movements and no-one had yet attempt to make a chronograph that beat at such a high rate. The reason Zenith wanted such a high rate that it allowed the chronograph second hand to sweep exceptionally smoothly and was accurate to within 1/10th of a second. To compensate for the increased power usage and daily wear and tear, Zenith increased the power reserve to 50 hours and developed their own longer lasting lubricant.
Zenith's ambition was met with constant delays. The manufacturer had planned for a 1965 release to celebrate the centenary of the brand, but 1965 came and went as development slowed. The first prototypes weren't completed until 1968 and were met with a lukewarm response despite their innovation. Despite the technical achievement of the El Primero movement, only a handful of regional and local newspapers attended a press conference in January, 1969 that Zenith held to announce their watches. It's amusing to think that the now iconic watch had such a tepid release into the world as unfortunately, the bad luck didn't stop there.
The El Primero was only in production for 6 years when the new owners of Zenith, the unrelated Zenith Radio Corporation, wanted to focus on quartz watches. In an act of baffling hubris, the new owners ordered that all the tools, presses and blueprints for mechanical watches be either scrapped or sold by the ton. I can imagine them saying that "The future is quartz, boys. No-one is interested in these old-fashioned watches anymore. Who'll need them once we're flying around in our hover cars on the Moon?".
Charles Vermot at work
Charles Vermot, a chronograph specialist and foreman of Zenith's Workshop 4, was not about to see his life's work sold for scrap. So in secret, he began moving as many tools as he could into hiding in the attic and he managed to store and catalogue 150 presses, plans, cams and cutting tools before they were sold and, like you'd imagine a watchmaker would, he bided his time patiently. When Zenith was sold again in the late 1970s, the new owners wanted to start making mechanical chronographs again and I can only imagine their shock of learning what that the previous owners had done. Luckily for them, a Mr. Charles Vermot was able to take them upstairs, blow off 9 years worth of cobwebs and show them everything they needed to begin production again.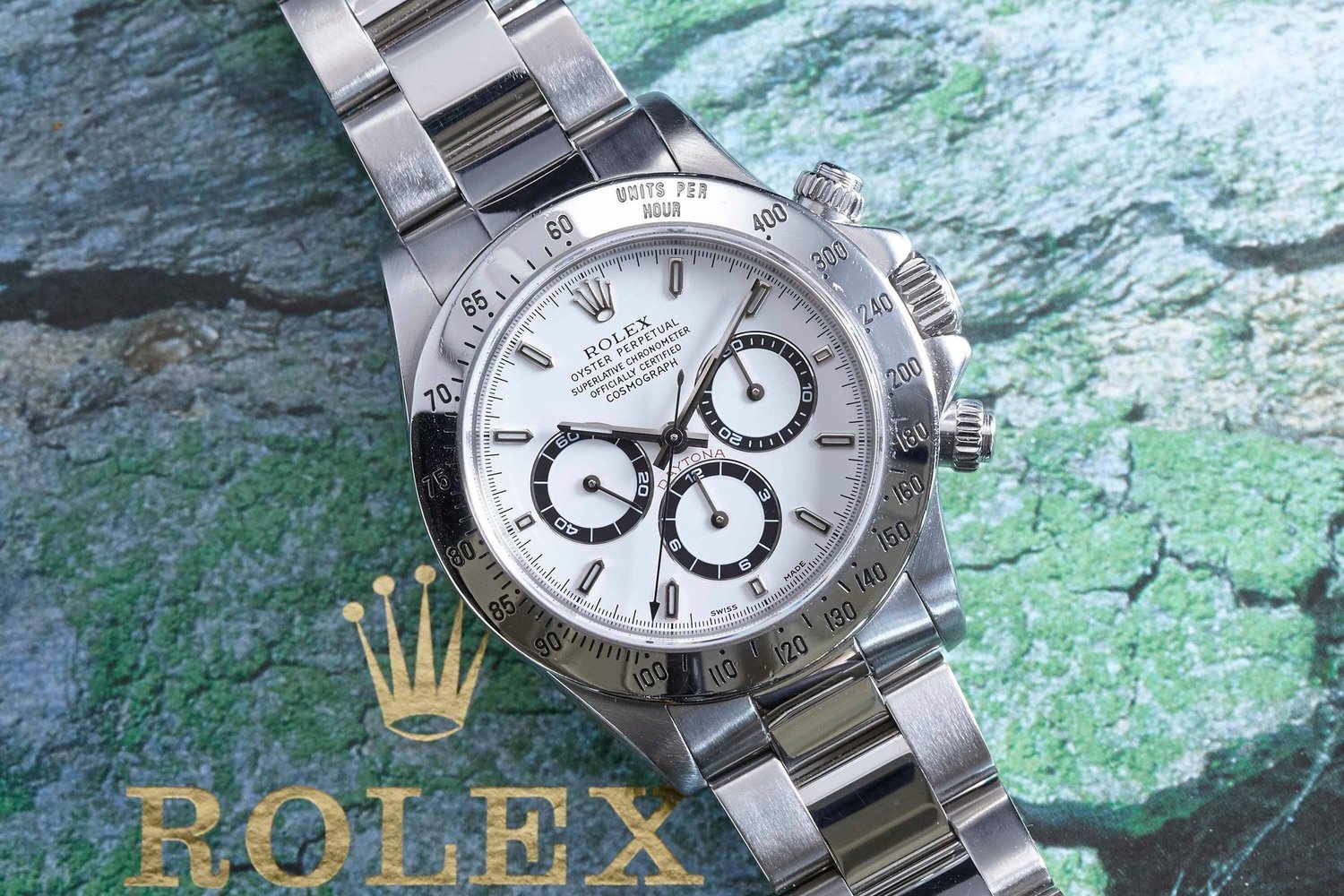 The Rolex Cosmograph Daytona Ref. 16520
PHOTO: analog/shift
It took a few years, but Zenith began manufacturing El Primeros again and soon their illustrious movement was powering the world famous sports chronograph, the Rolex Daytona. The Zenith Daytona was in production from 1988 to 2000 when Rolex released the Ref. 116520, the first Daytona with a Rolex in-house caliber. Other brands were keen to utilize the El Primero for their own needs and you'll see variations of the movement in Panerai, TAG Heuer and Bvlgari. Of course, Zenith has continued to develop the El Primero since its return and now there are numerous iterations and variations with everything from flyback hands to a tourbillon now under the El Primero moniker.
El Primero Historique, 1969
The El Primero might have had a rocky start, but it's the only automatic chronograph developed during the 'race' that has lasted past the opening sprint. For more info, visit Zenith online.