A headline that raised a few eyebrows recently was the sale of an extremely rare edition of the Rolex Daytona. Said Daytona, which had an unusual case, dial and strap sold for $3.27m at Sotheby's in Hong Kong, and has since set the world record auction price for a Rolex Daytona that has an automatic winding rotor (Paul Newman's Daytona still holds the all-time Daytona record).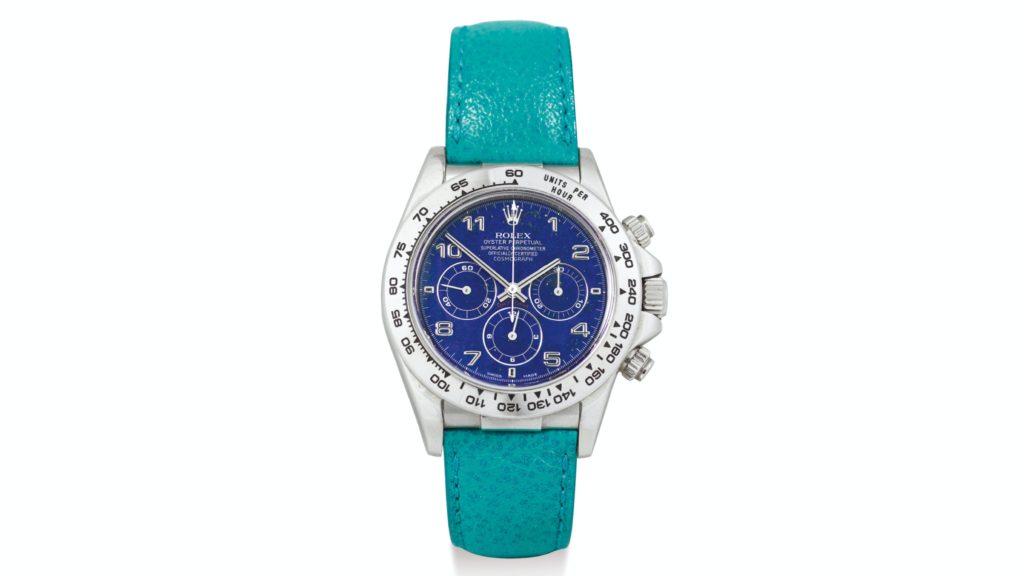 We don't know exactly when it was made, but it is most likely to be around 1999. You can tell its age because of the dial setup; the running seconds are at the 9 o'clock position, a hallmark of the Zenith Daytona. Between 1988 and 2000, Rolex sourced the movement for the Daytona from Zenith, giving the watches from those twelve years the nickname "Zenith Daytona". Like most stainless steel sports watches from Rolex these days, the Zenith Daytonas come with a hefty dash of mark-up on their price tags.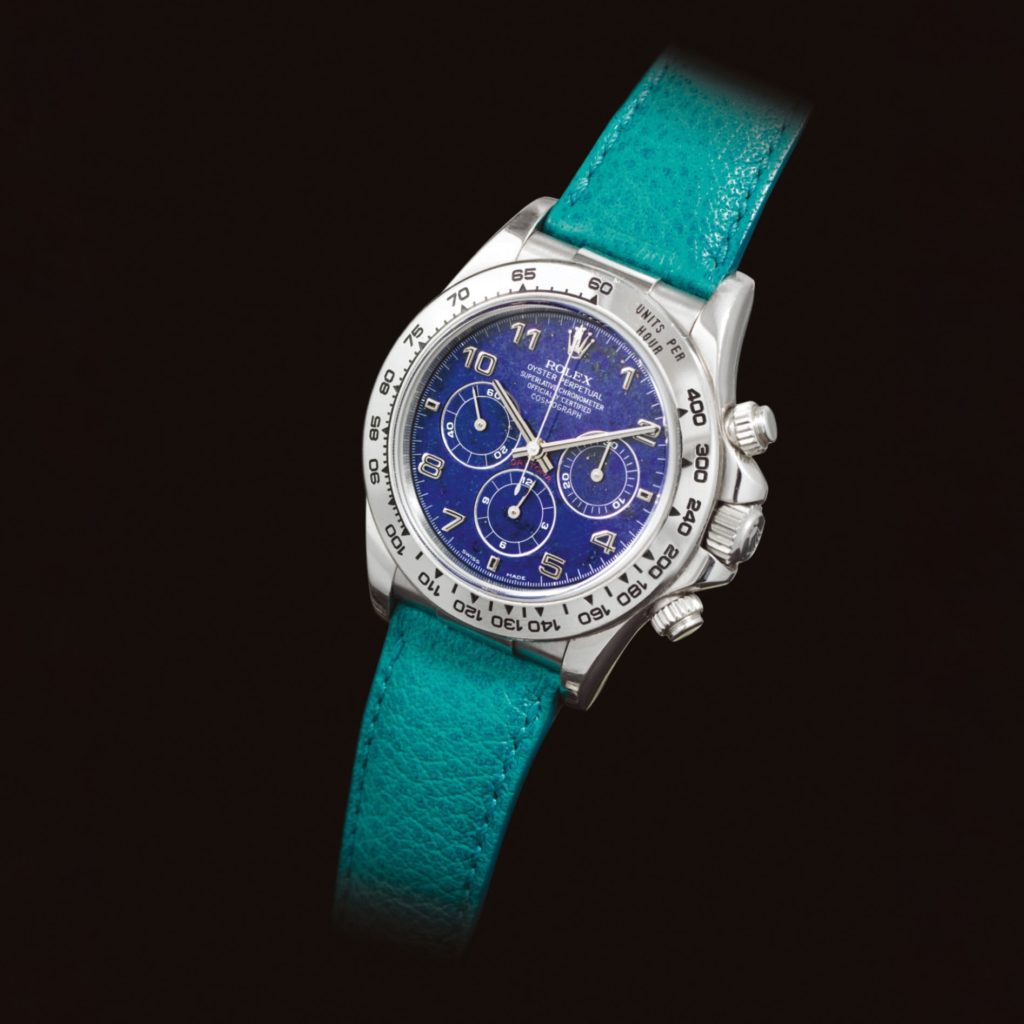 References 16520 and 116520 with a steel case generally cost somewhere north of £22,000, and with a rare dial like so-called "Patrizzi Dial" Daytona, that price can immediately jump to over £50k. The reason? Back in the 90s, Rolex experimented with an all-natural lacquer for the dial, it didn't work and has oxidised over time, causing some dials to have a patina which is unique to them form on the silver registers.
This Platinum Daytona, though, is in yet another league it seems. The dial of this one is not made with a weird mix of vegetable soup that doesn't really work properly. It's instead made of Lapis Lazuli, a gemstone with a deep blue colour that suits the watch quite well. I'm not sure it matches with the leather strap, but I'm no colour expert. The case of the watch is solid platinum. This is currently the only known example of a Daytona with a Lapis Lazuli dial and a platinum case. Still, it's not exactly a bargain.