Patek has always been popular with the split-seconds chronographs and maybe because they have an early start as early as the 1920s or they simply know how to create really nice watches like these. The new Split-seconds Chronograph is a purely delightful watch with excellent controls using dual pushers for start and stop functions. This is particularly handy for quick and highly accurate timings. Nonetheless, because of its classic appeal, Patek Philippe is a well sought watch for many collectors and watch nerds. If there is one thing I like with the new Split-seconds Chronograph, it's the new black enamel dial which practically makes everything legible and pretty neat.
I love the platinum case which has seen plenty of machining action according to the company. If we go by the book, the case was practically taken from the original design and followed the same machining techniques from 60-ton cold-forming presses to laborious finishing processes. Well, this is indeed a collectible stuff but we've seen it and we know quite well about Patek watches already. You might notice that the curves of the overall watch design are somewhat lady like, that's because Sandrine Stern, the wife of manufacture president Thierry Stern practically designed it singlehandedly. You can see delicate designs from the concave bezel that successfully merges with the sapphire crystal nudged perfectly on the case to slender lugs. The oval pushers are neatly designed too plus the seemingly invisible third pusher merged with the crown.
The dial is where the fun begins. This classic iteration has never tired on on me, I just like it. I maybe biased when it comes to traditional complicated watches but who isn't? We all love it when traditional watches incorporate technology, and for me that is what Patek stands for. The dial is looking rather clean for a complicated watch, in fact you won't even noticed how complicated it is. The slender hands come with luminous coatings too. Oh and they are really legible, and is made of rhodium steel. The 30-minute chronograph hand is made of white gold. Patek simply used a genuine black enamel to give the dial its remarkable velvety black look making all the necessary stuff stand out in the background; I like it.
When it comes to its power source, Patek uses its new innovative engine called the caliber CHR 29–535 PS movement. The previous versions of this movement were made solely for watches with perpetual calendar functions but this one bridges the gap between the old and the new with pure split-seconds chronograph capabilities. Think about it as traditional gears being optimized with today's standards in order to reach the highest level of precision.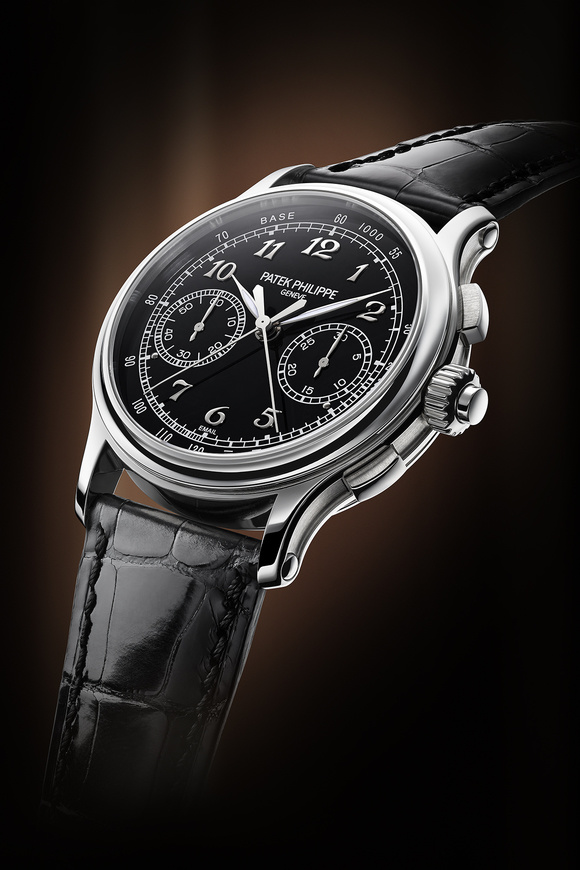 Of course, it comes with finely grained genuine black leather that goes perfectly well with the beautifully crafted lugs. It feels like a second skin however it looks too shiny for me. By the way, the sapphire crystal caseback allows you to see its remarkable engineering and one more thing, the company says it's made to look tougher but for me, it's just too sexy to become one. Wear a tux and this watch just perfectly blends in. For more info, please visit patek.com

Jovan Krstevski – Founder, Proprietor & Executive Editor
Watch collector, aficionado and an Event profile in the Swedish nightlife. He launched Watchgeek back in 2011, which is now known as WristReview and is one of the most widely read watch blogs on the Web. He quotes 'WristReview is a site to help people find, explore, discover and enjoy wristwatches.'  His passion for horology jump started in his early teens, when he was given his first mid-range wristwatch which was an Omega Seamaster. Since then he has always been in love with wristwatches! Besides WristReview, he also writes for a number of publications. P.S. He is also a huge fan of The Man of Steel/Superman. Read his articles here.