If you are a collector, chances are you would be hard-pressed not to snatch a Nautilus model if a unit suddenly becomes available, yes we all know how rare this watch is. Perhaps this drives Patek to really cash in on this trend that is why we see a lot of its iterations popping up down the line. So folks, here is Nautilus reference 7118/1R, a ladies watch that comes in either steel or rose gold with diamonds. It is like a miniaturized Nautilus so I bet you would be interested on this model too, that is why I am writing about it.
The rose gold case of the 7118/1R has a diameter of 35.2 mm, pretty nice dimensions for the ladies. Moreover, it carries with it all the goodness of the classic Nautilus case and in a really fashionable standard.
Moving on, it is quite hard to determine if my opinions would make sense to women but I will say it anyway just for the appreciation of this watch. The dial is definitely cute but very functional at the same time. While it is time only, there is a date sub-dial at 6 o'clock. Legibility is also impressive since the indices are lumed along with the hour and minute hands (a lone Arabic numeral indicating the 12 o'clock?). The seconds hand also looks good and on point.
I like this watch to be honest, although I might be biased since I have always liked the Nautilus design. And now, the ladies can have more choices with the watches in this collection such as the steel with diamonds, rose gold with diamonds and for this new release, a rose gold model.
Some of my lady friends though complain about the wavy lines on the dial, this should have been straight and not wavy as if highlighting the feminine aspect of the watch. The size alone gives cue to the gender of the watch, so why change an already beautiful design?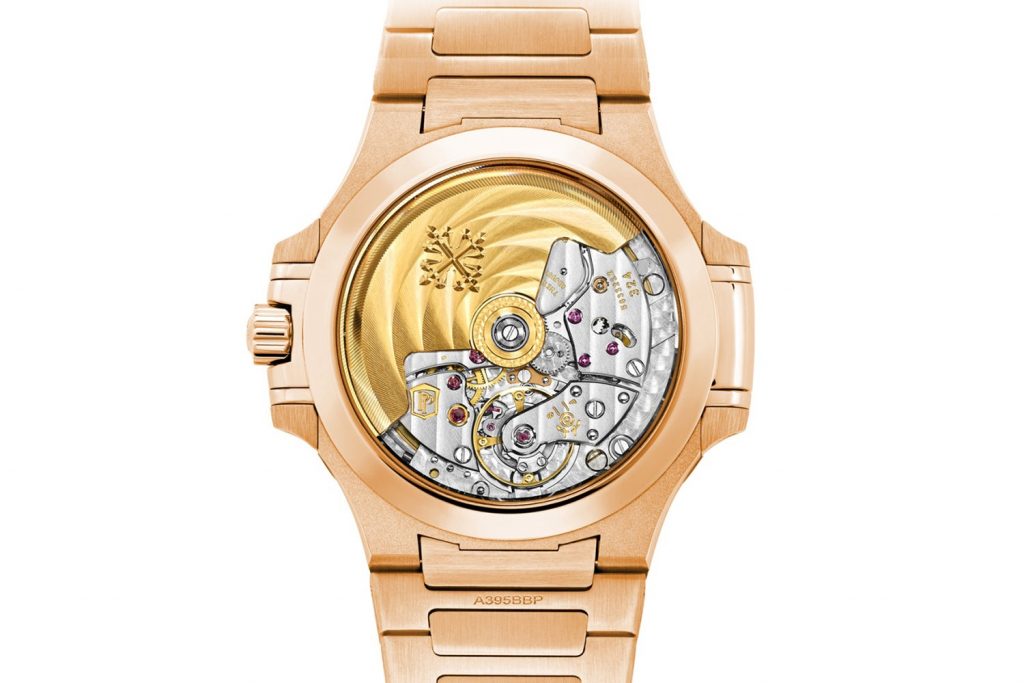 Finally, we see the same automatic caliber 324 SC also visible through the caseback. It also wears on a Nautilus bracelet.
Visit Patek Philippe here.