If you haven't heard of Cyrus before, don't worry, you're not alone. Cyrus is a tiny company compared to the big names we're used to covering, but the watches it makes pack a real horological punch. We last took a look at the brand's Klepcys Vertical Tourbillon watch in April of 2019 as new versions of the Klepcys that came to Baselworld. Introduced in 2018, the Klepcys is one of the few watches to play around with the idea of the tourbillon without making it a 3D tourbillon like a Sphérotourbillon from Jaeger-LeCoultre or the like. For the end of 2021, Cyrus is releasing a new version of the Klepcys Vertical Tourbillon, having crafted it from the material that Instagrammers, gaudy rappers and other one-dimensional people love: sapphire crystal.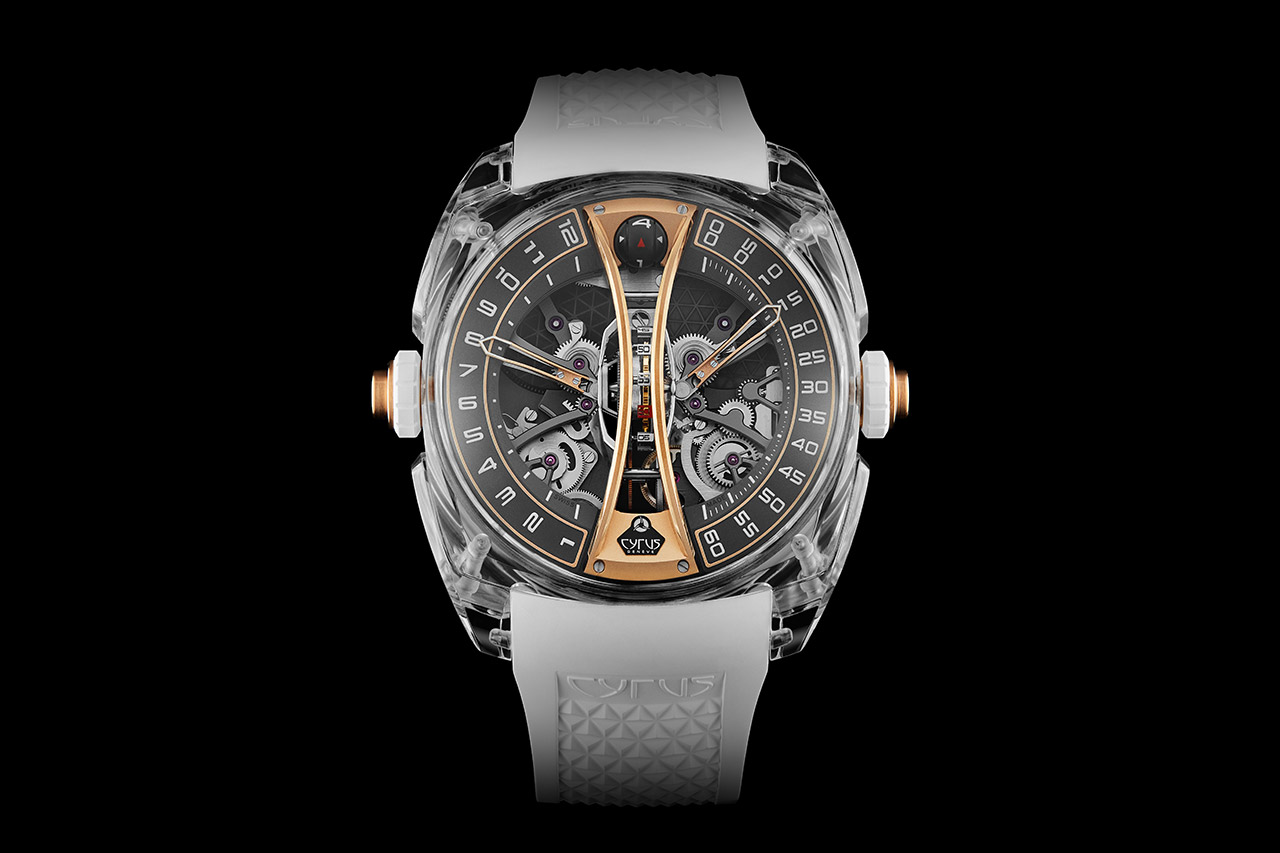 That last part is not meant as a dig at Cyrus. The watch they've created is stunning. The case is cushion-shaped, meaning it's neither square nor round, with sides that bulge outwards. The sapphire crystal means you can view the inner workings of the watch from any angle. In this case, you're able to view the calibre CYR625, which is produced in-house by Cyrus. It's hand-wound with a power reserve of over 100-hours, 53 jewels and a 3Hz beat rate. It also has twin barrels for both that long power reserve but also even distribution of power. There's plenty of decoration using sandblasting, polishing and engraving, enough to keep a curious eye busy for a long while.
The vertical tourbillon is placed front and centre in this watch, although the view of it is slightly obscured by the bridge that goes over the top. The thinking behind orienting the tourbillon in this manner is that it's more useful at counteracting the effects of gravity (the tourbillon's purpose). Tourbillons that are in line with the dial will have little effect as they are moving around on the wrong axis, but orienting the tourbillon so that it is perpendicular to the dial will mean it should be in the correct position to work against gravity when worn. By how much this works, I cannot say for sure, but it's nice to know that people are still working on the principle of the tourbillon all these years after its invention by Abraham-Louis Breguet.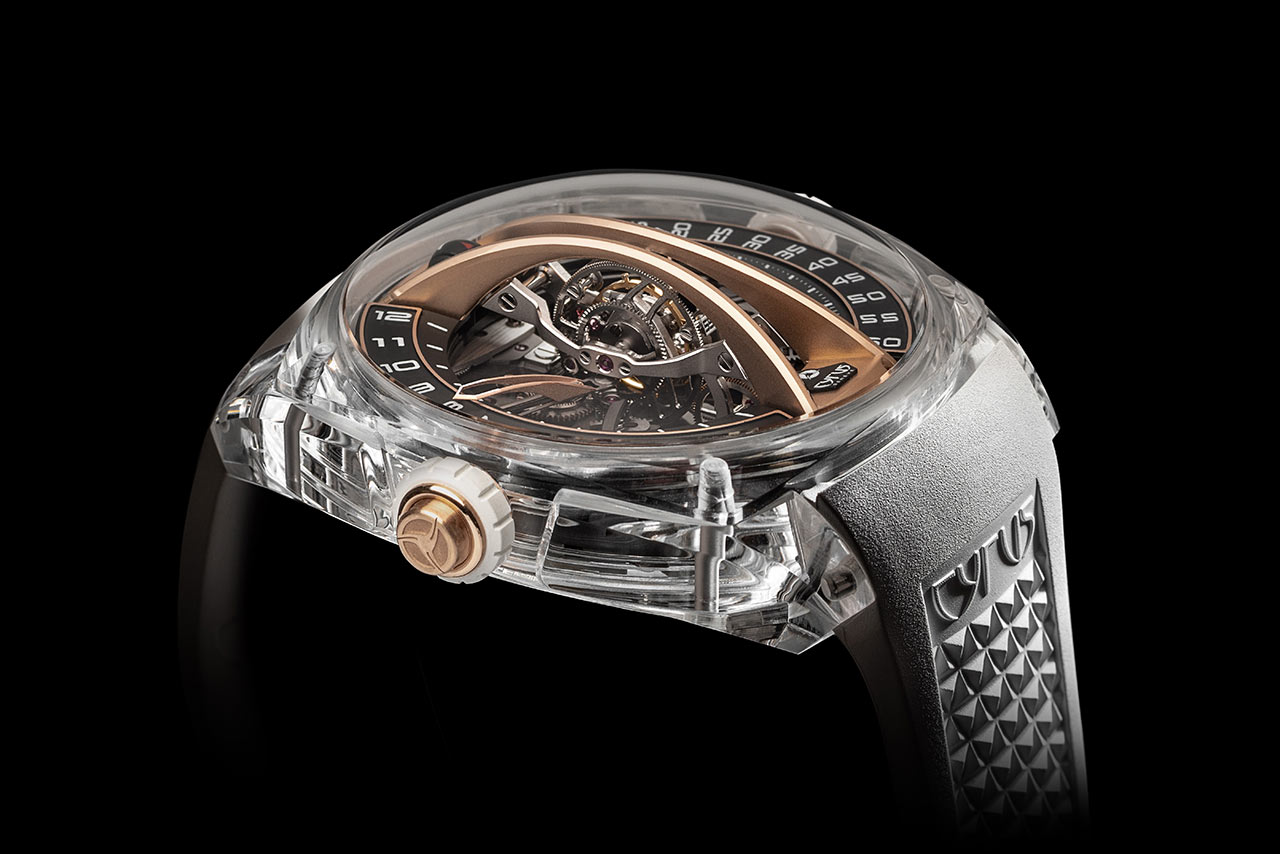 All this work does have one drawback. This watch is pretty big on the wrist. Its case measures 44mm x 19.9mm, with that thickness attributed to the movement. Sure, it's not an everyday-sized watch, but it's not intended to be. Besides, if I had a limited edition of 10 watches created by a small company in Le Locle, I probably wouldn't be wearing it daily. Especially if it ends up being a bit delicate, the piece costs roughly $245,000. I'd hate to think of the repair bills.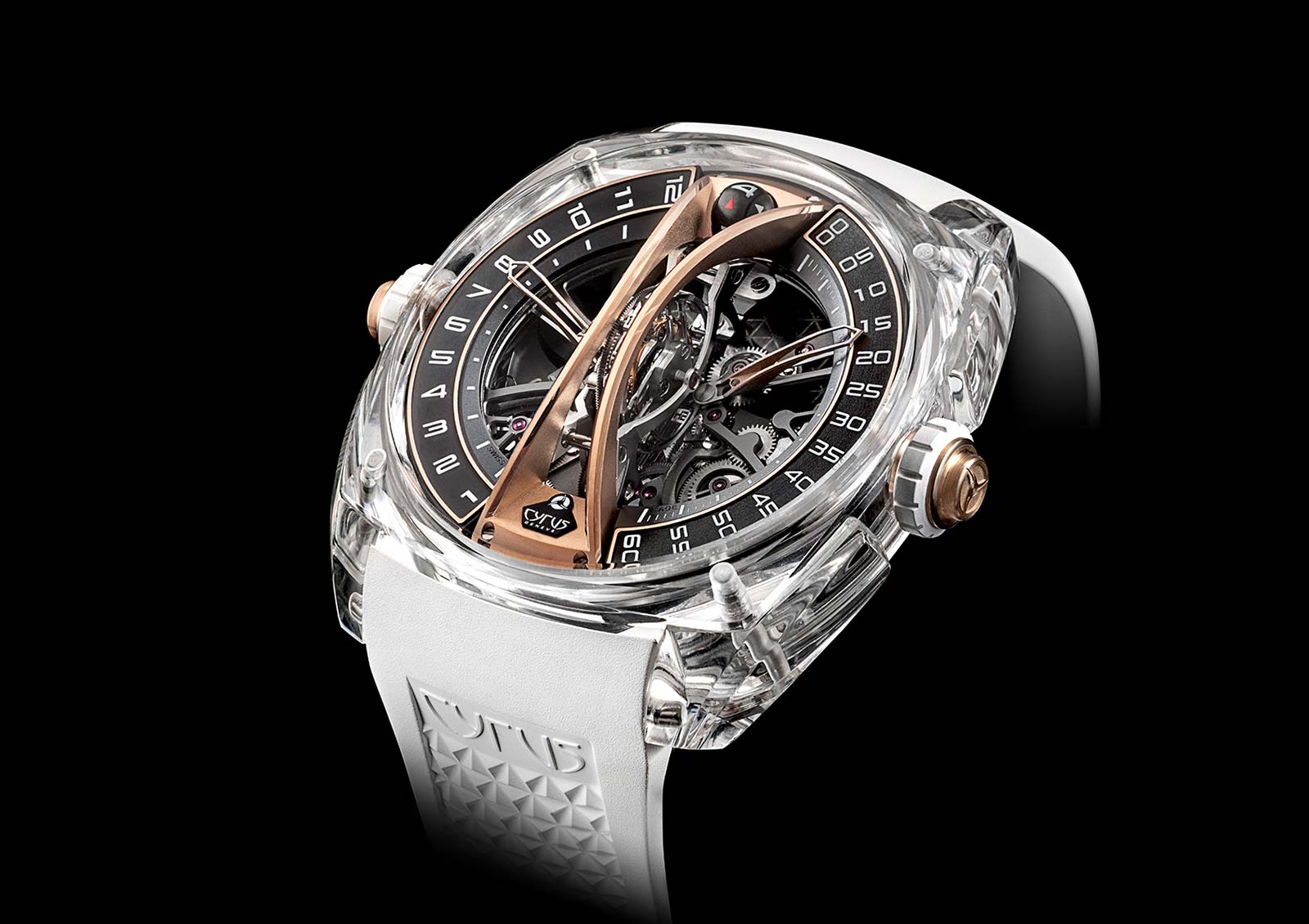 Is this enough to challenge the big independent houses? Brands like Richard Mille also make watches that are pretty hard to read (the Klepycs' hours are on the left and minutes on the right with a weird ball thing at 12 O'clock displaying the power reserve). Personally, I like it, and I like that it's an alternative to the aforementioned powerhouse. Cyrus deserves to stand alongside brands like Hysek and Rebellion as a true innovator.
Visit Cyrus here.