Last year we showed you five cool watchmakers that produce timepieces in limited production series. Small independent companies are very trending right now and with good reason: the people who work there practise their art with passion and finesse and produce amazing watches. Let's take a look at the second part of our list on the best low output indie watch brands.
5. Hysek
Hysek watches have been proudly independent for 22 years now and, hopefully, they will continue to be that way. Hysek watches have exciting designs to them from rotors on the dial to jumping hours to the incredibly cool I.O. Skeleton Central Tourbillon pictured above. Like pretty much all independent watch brands, Hysek watches are highly customisable depending on the personal tastes of the client. You don't hear about this brand on watch blogs all that often, so we thought we'd show the unsung hero some love by placing them in our popular Top 5 lists, why not check out their website once you've finished reading this article?
4. Cyrus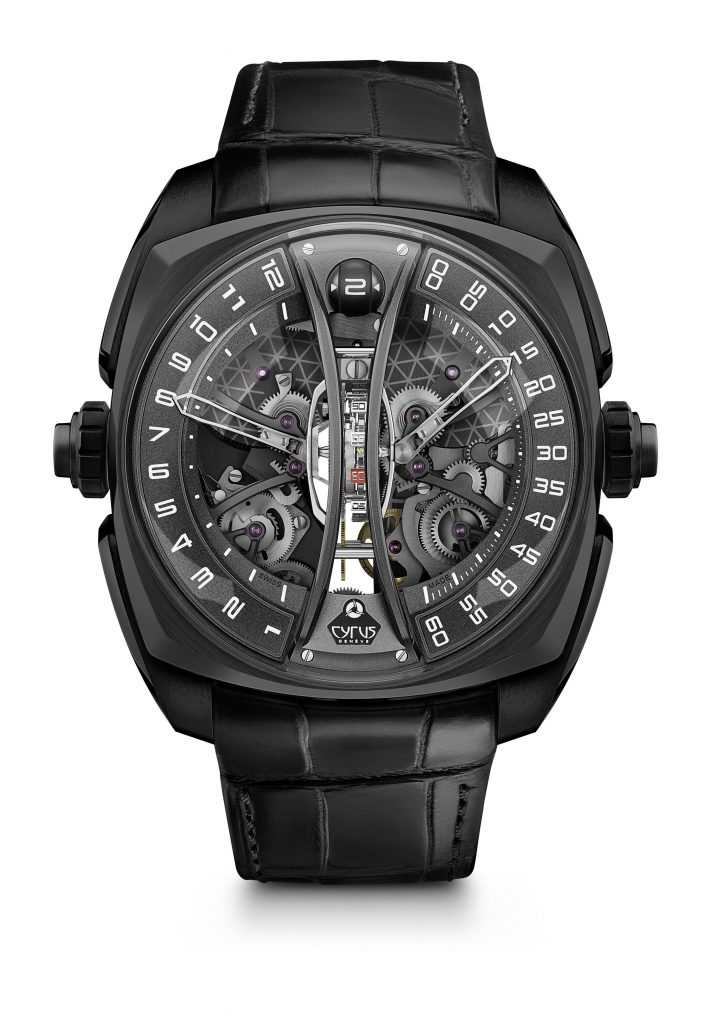 Cyrus watches revolve around a blend of futuristic design and mechanics with the traditional techniques of watchmaking thrown in for good measure. The collection is focused around the Klepcys range of watches and comes in many forms from a simple time only watch, a moonphase with a retrograde indication in a similar fashion to an Urwerk piece to alarms and the awesome vertical tourbillon we showed you earlier this year. It's hard for us not to get excited about a brand that takes something and improves it while imprinting their DNA on their watches, you may never have heard of Cyrus before, but their watches are undeniably unique.
3. Rebellion
Rebellion watches have been featured a couple of times in Top 5 lists before and with good reason. Their watches take the modern style that made Richard Mille famous, the rugged industrial case design married to out of this world engineering, and put a new spin on it: a motorsports theme. Sure, plenty of other brands collaborate with motorsports companies but how many actually have their own that races? The same level of scientific scrutiny that goes into the endurance hour racing cars for the team goes into the Rebellion watches. Some of the more affordable models such as the Predator use ETA movements and focus on the precision case detailing which can make them relatively accessible, at least compared to the tourbillon watches.
2. Laurent Ferrier
Laurent Ferrier is a classic watch brand that serves up beautifully crafted watches that have style and substance to another level. Weirdly, the roots of this brand are intertwined with motorsports, just like our last entry. Laurent Ferrier himself used to race cars for a living but eventually decided that the real passion was for horology and we are all the better for it. The model pictured above is the recently announced Tourbillon Grand Sport watch, a piece which harkens back to Ferrier's sporting days and combines the precision of watchmaking with more traditional art.
1. F.P. Journe
Francois-Paul Journe makes arguably some of the world's greatest watches, period. One thing to remember about this brand is the remarkable flexibility it offers with horological craftsmanship. It's made pretty much everything from perpetual calendars, tourbillons, minute repeaters to the only wristwatch currently in production which uses the traditional feat of mechanical resonance to increase the accuracy of the timepiece. You name it, and F.P. Journe's probably made it at some point. One of the most popular models doesn't cost hundreds of thousands, either, the Chronomètre Bleu is a delightful watch that takes the fight to the more prominent brands.
Please note for this we keep in mind Chanel's 20% stake in the company. It currently treats it as a silent investing partner and does not interfere with Mr Journe's work. Without that funding, unstable economies could prove deadly to one of our dearest watchmakers, so we are comfortable in putting this to one side for our list.