In 1978 a team of divers set a new depth record in the North Sea, diving down to 320m in the Skånevik fjord just off the Norwegian coast. This was something that had never been done before, and was apparently dubbed the 'Inverse Moon Landing'. No, I've never heard of it either, but apparently, Edox has been working up to releasing a new dive watch in homage to this event. They've called their new watch the North Sea 1978.
The watch comes in the form of a 43mm diameter case crafted from stainless steel and given a black DLC coating for a dark and mysterious finish. The lugs flair all the way outwards from the case giving this more of an oval outline, despite it actually being round. There are some small crown guards, but they seem redundant as the crown extends far beyond the guards. As you'd expect from the event this watch pays homage to, the case is water-resistant to 320m.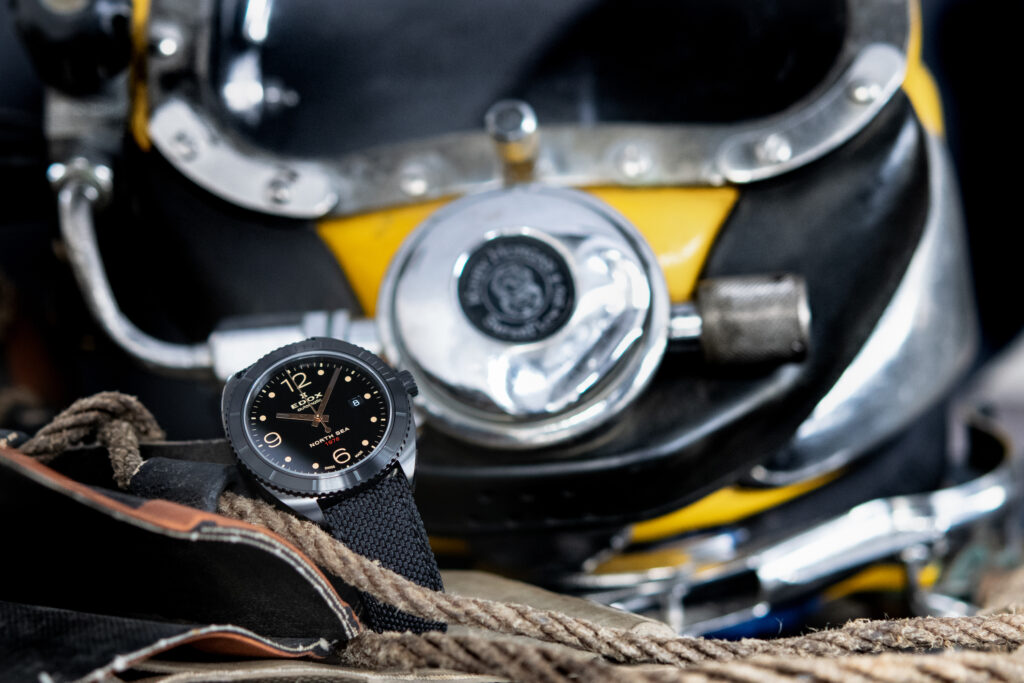 The dial is legible with a black backdrop making the gold-coloured hands and the beige numerals and markers stand out. Edox has generally refrained from using colour on the dial of this watch, except for the '1978' text at the 6 o'clock position. It stands out without being too overbearing, which I like. There's a small date window with a black backdrop, so it doesn't stand out much. There appears to be some lume on the hands, though it's not very apparent in some photos (Edox has a press video where it becomes visible).
Inside the watch is the calibre 80, an automatic movement based on either an ETA 2824 or Sellita SW200, depending on stock levels. The movement has a 4Hz beat rate, as do both of the ebauches it's based on, and a power reserve between 35 and 40 hours. Covering the caseback is a depiction of a scuba diving helmet as well as some engraved text.
I'm not sure whether many people know about the so-called 'Inverse Moon Landing', a quick Google search of those words only pulled up articles about this exact watch, so I wonder whether this is something only Edox and Norwegians know about, or whether Edox is attempting to utilise the 1969 moon landing as a way to advertise its product. Either way, the watch is nice to look at and respectably priced at €1,490.
Visit Edox here.