Tourbillon watches hold a special place in everyone's hearts, at least, every watch fan's heart. Whether you think the tourbillon is a cool and interesting complication or something utterly irrelevant in a wristwatch, the amount of work that goes into one is undeniable.
Franck Muller's latest watch treats the tourbillon as the central feature. It has the same idiosyncrasies as other Franck Muller watches, a tonneau-shaped case with eccentric numerals and plenty of hand guilloché. The Grand Central Tourbillon sits in a case measuring 58.70mm x 40.16mm x 7.73mm and has a water resistance of 30m, not much, you might think, but when you remember that this is a dress watch, you find t's actually alright. A small but interesting feature is the sapphire crystal that stretches across the dial to the strap ends within the lugs, which means more of the watch's inner bezel is exposed, so the watch appears better proportioned.
Inside the watch is where the real magic happens. The movement in the new Grand Central Tourbillon is called the FM CX 40T-CTR, and it's an automatically wound movement with a micro-rotor. More still, it has a 4-day power reserve and a component count of 313 individual pieces. As you'd expect for a Franck Muller watch with a tonneau-shape case, the movement also has a tonneau shape, no cut corners here. I'd expect the finishing on the movement to be top-notch, as it so often is with independent boutique brands, but I've not been provided with any press photos of it at all, so other than featuring sunray finishing and Côtes de Genève stripes, I'm flying blind here.
I like how the tourbillon is used as the central focal point of the piece, providing the point that the hands move around. They don't stand out easily at first in the photos, but a second glance at the watch will reveal that they revolve around the tourbillon, a one-minute tourbillon in this case and can therefore be used as a seconds counter if needed.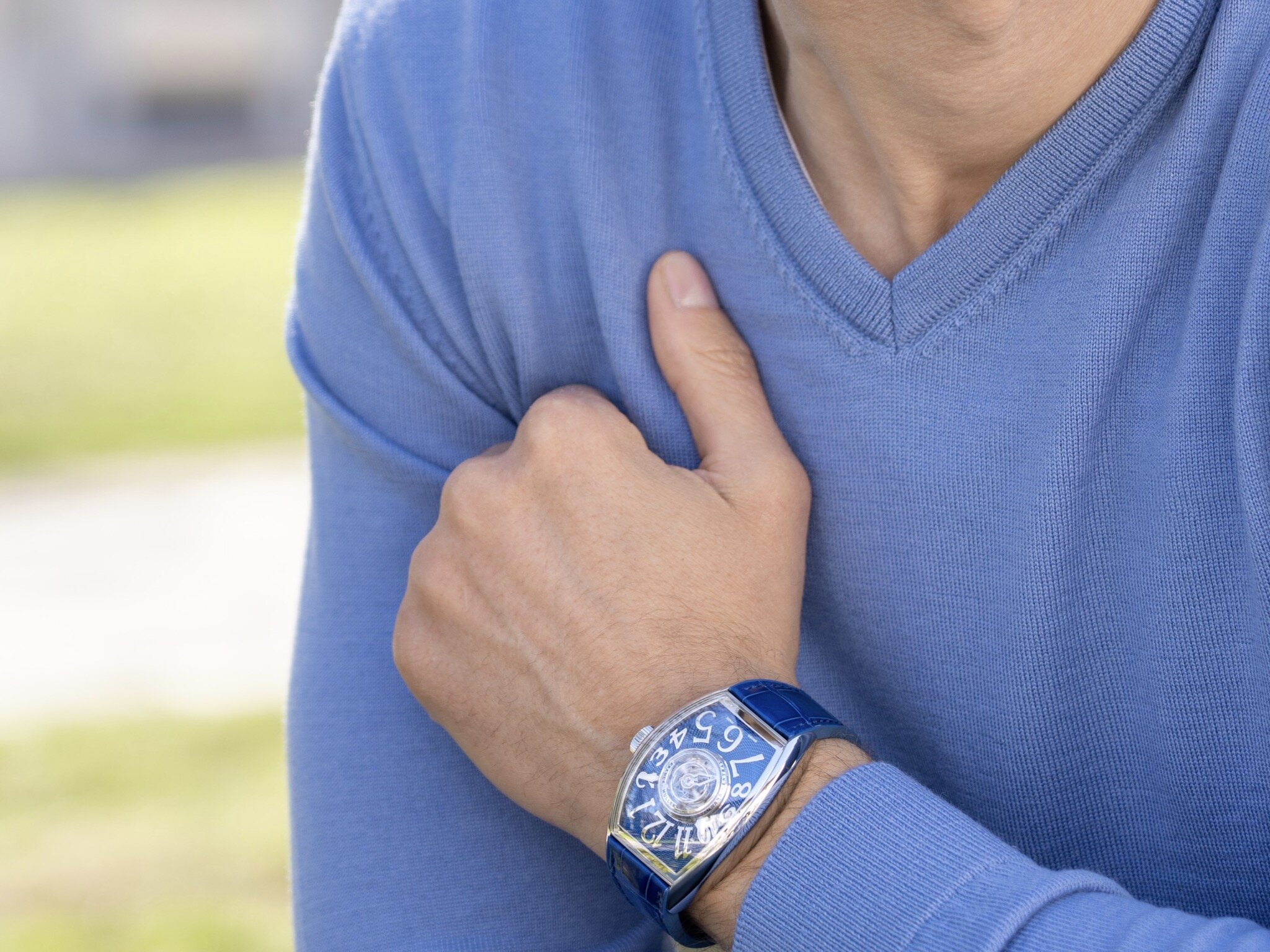 Not many watches have this layout. The only one that immediately springs to mind is Omega's De Ville Tourbillon watch from the top of my head. I know the price of one of those is £127,600, but I've no idea what the cost of Franck Muller's Grand Central Tourbillon is, so let's estimate £130,000.
Visit Franck Muller here.