Independent watchmakers are the watchmakers of the moment right now, and we've been doing our best to find the watches we love the most so we can cover them alongside the bigger names. Some of these watchmakers, such as Ferdinand Berthoud, draw on history for their brand, while others like MB&F are brand new and make their way in the world. Garrick a blend of the two, it's a new name, but it draws on the history of British watchmaking which is some of the richest and most inventive ever. A few years ago, I wrote a lengthy article on the top British watchmakers which you should check out after reading this article.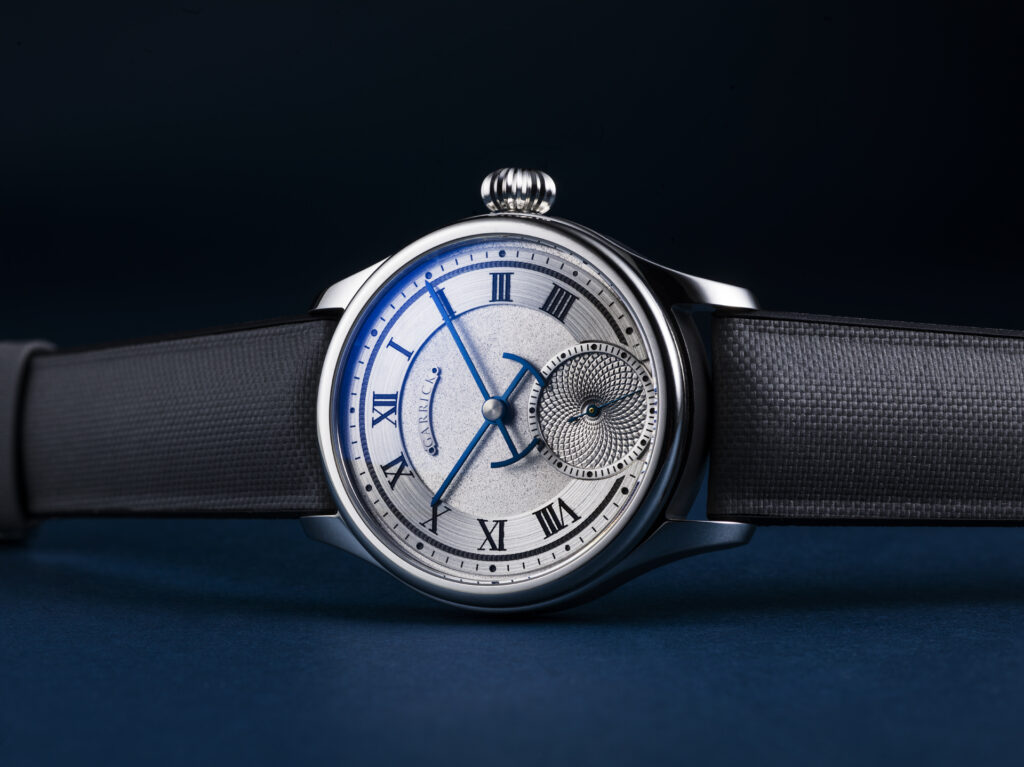 Garrick is part of a small community of watchmakers who design and build their watches in the UK, rather than making them in Switzerland. Being a smaller watchmaker generally means you have to focus your efforts on a few specific parts and make yourself the authority on it, like fellow British watchmaker anOrdain and their enamel dials.
For the new S4 watch, Garrick has been working on its dial finishing skills with its new frosted/guilloché model. Alongside the other S4 models, this new one stands out. The dial is made of brass, "flattened" with a special abrasive paper to remove marks from machining, and then bead blasted for a frosted look. The artists at Garrick's studio in Norfolk, England, then use a hand-operated rose engine lathe to engrave the guilloché pattern in the sub-seconds dial. Laser-engraved chapter rings, featuring a circular finish and hand-applied ink, are also attached to the dial plate.
On the other side of the dial is a hand-wound ETA calibre that receives a finish far better than anything coming from ETA's workshops. There's also a hand-engraved nameplate applied to the movement which recreates the appearance of Britsh-made pocket watches which tended to use a similar nameplate with a pattern on. Garrick adds its own bridges to the ETA calibre, and the screwed balance wheel is regulated in-house to +/- 3 seconds per day.
All that's housed in a case measuring 42mm x 10mm. It's made from 904L stainless steel, which is a higher grade of steel than the regular 316L most watchmakers used, requiring different tooling to work on. It's the same grade of steel that Rolex uses, although they call theirs Oystersteel. It offers superior resistance to corrosion and scratching.
Garrick offers a wide array of straps to choose from for the watch from calfskin to ostrich leather. As each watch is a bespoke piece, the customer will get to choose which strap they'd like and the level of customisation on the watch. The waiting time is estimated at 8-10 weeks, and prices start from roughly $6800.
Visit Garrick here.