In the beginning, there was light then came the Grand Seiko 44GS, probably not considered one of the great moments in all of creation, but a milestone in horology nonetheless. It's this same 40mm case made famous in the 44GS seen alive and well in Seiko's re-imagining of this classic in their new Grand Seiko 36000 Limited Edition.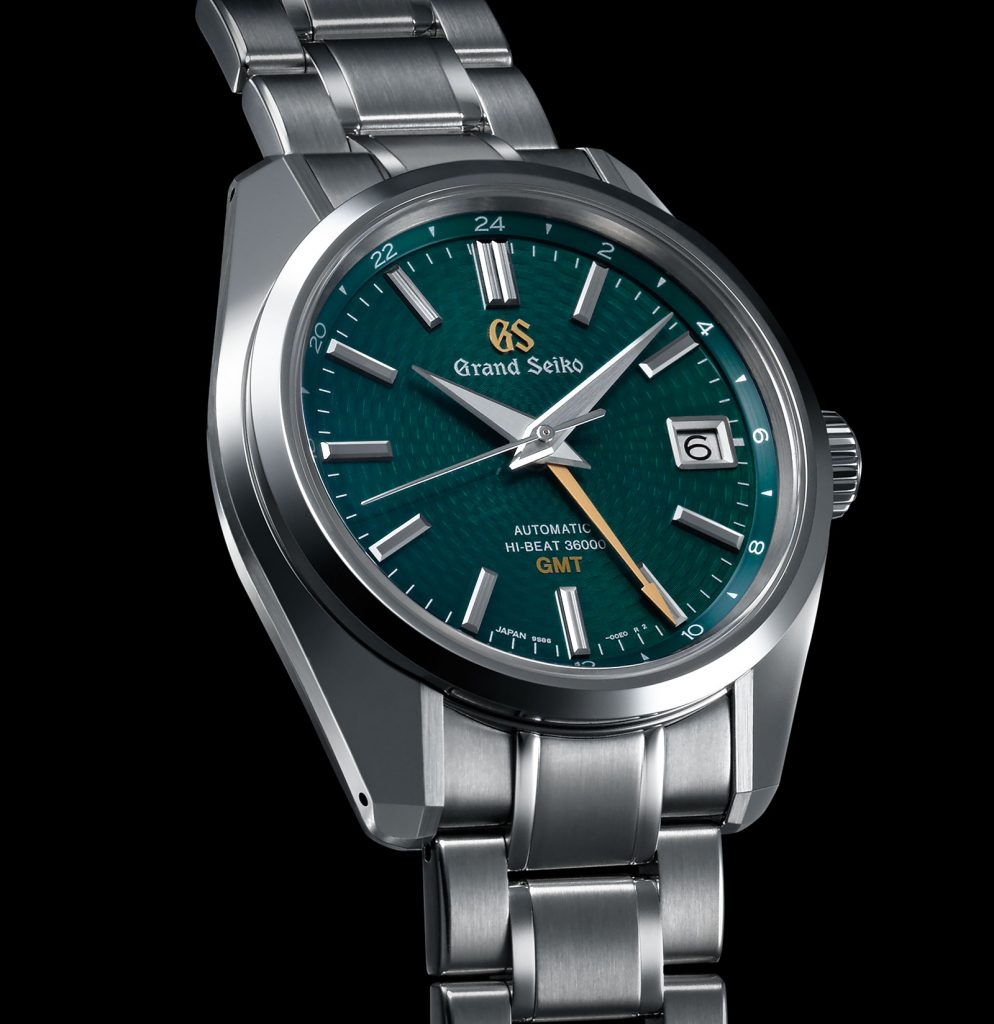 New Grand Seiko 36000 Limited Edition
Like all Grand Seiko mechanical watches, they're designed, machined, assembled, adjusted and tested at the Shizuku-Ishi Watch Studio the only site in Japan with a fully-integrated production of high-grade watches from hairsprings to the finished product. It's here certified watch technicians handcraft the Grand Seiko one by one to guarantee a perfect luxury timepiece.
Of the Seiko collection it's the Grand Seiko that holds the prestigious position of 'top of the range' making it an attractive option for a switched on collector, and with the mixture of craftwork and precision, the new Grand Seiko comes loaded with the new in-house, high-beat GMT movement, and a stunning green dial.
It's said the new look of the Grand Seiko was inspired by the plumage of a peacock that's fascinated man since time began. That may or may not be the case but whatever the inspiration, the strong green dial with stamped pattern is a breath of fresh air that's not going to go unnoticed in a crowd.
The case that evolved from the original 44GS design of 1967 is a 40 mm in polished Stainless Steel case housing the new automatic caliber 9S86 high-beat movement, running at 36,000 vibrations per hour and offering a power reserve of a healthy 55 hours, accurate to +5 to -3 seconds a day.
A really nice feature is the screwed see-through case back giving you a view of this pieces beating heart. Through the case back you can see the titanium oscillating weight used for its properties of elasticity and vibration absorbance to reduce distortion on the rotor and impact on the bearings. Not only that, but the surface of the rotor has been treated with anodic oxidation process giving it a rich gold tone. I mean seriously, where else can you see this kind of attention to detail with materials technology?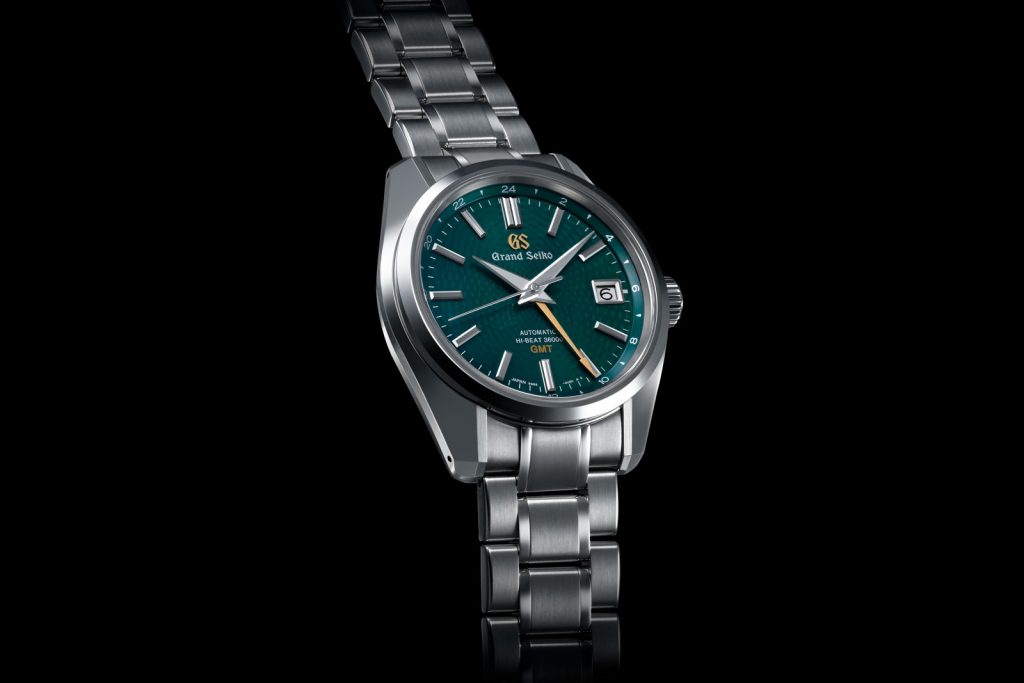 Using the Grand Seiko
Using the Grand Seiko couldn't be easier, the sharp and angled edges of the markers and hands is one of the design cues that is part of the Grand Seiko's DNA, making legibility easy in low light conditions. To use the GMT time, set the GMT hand and use it as a dual time indicator, with the hour hand being adjustable independently as the time of day hands continue to mark time.
Final Word
As always, this one comes down to personal taste. If you a fixated on a Swiss brand then a Japanese brand will never melt your heart. If on the other hand you're driven be craft, quality, accuracy, precision, and value, there is no competition.
The new Grand Seiko will be produced in three flavors, black, silver, and green, although it's my bet the green dial will be a hit just because it's slightly different. Sadly, this is a limited edition so the run will only be around 600 pieces each.
The good news is at approximately €7,700 or $7,250, that's $1,600 less than Rolex's new GMT-Master making it a no-brainer in my humble view. But, as I say, if you're not into build quality and value, preferring the Rolex, you don't need to worry that there's nothing better out there for the money.
Did I mention this piece is water resistance to 100 metres / 330 feet? No? Oh, well, sorry.
For more info, please visit seikowatches.com