Grand Seiko's on a bit of a roll when it comes to dials inspired by Japanese words. The Japanese have a word for it, whether it's the swaying of white birch trees in snow or the crystalline formations of frost on leaves. It reminds me of Apple's advertising of the App Store for iPhones back when they were new, in the same way, that if you have a problem to be solved, "there's an app for that", the Japanese have a word for just about anything no matter how seemingly niche.
You may be relieved to hear that there doesn't seem to be a Japanese word associated with the newest addition to Grand Seiko's collection, the Hi-Beat "Night Birch" SLGH017. It does still have a dial inspired by nature, though. Remember 2021's Hi-Beat "Shirakaba" model, January 2022's Spring Drive 9RA2 "White Birch", and February 2022's Hi-Beat "Green Birch" watches? Yeah, I just did a hyperlink dump mid-paragraph. Deal with it. Anyway, all those aforementioned models have dials inspired by the white birch trees surrounding Grand Seiko's Shizukuishi studio and have inspired the delicate vertical patterns on these watches (and the new one). This new model has a dark black dial, but it still has enough gradient variation to make out the pattern clearly.
Not much else has changed apart from that. This one has that clean Grand Seiko dial with applied markers and an applied frame around the date window for extra pizazz. Behind that elegant dial is the automatically-wound calibre 9SA5. With a fast 5Hz beat rate and a very long 80-hour power reserve, this is one of Grand Seiko's premier non-Spring Drive movements. Grand Seiko claims it's adjusted to being between +5/-3s per day. It's also been finished very nicely by the looks of it.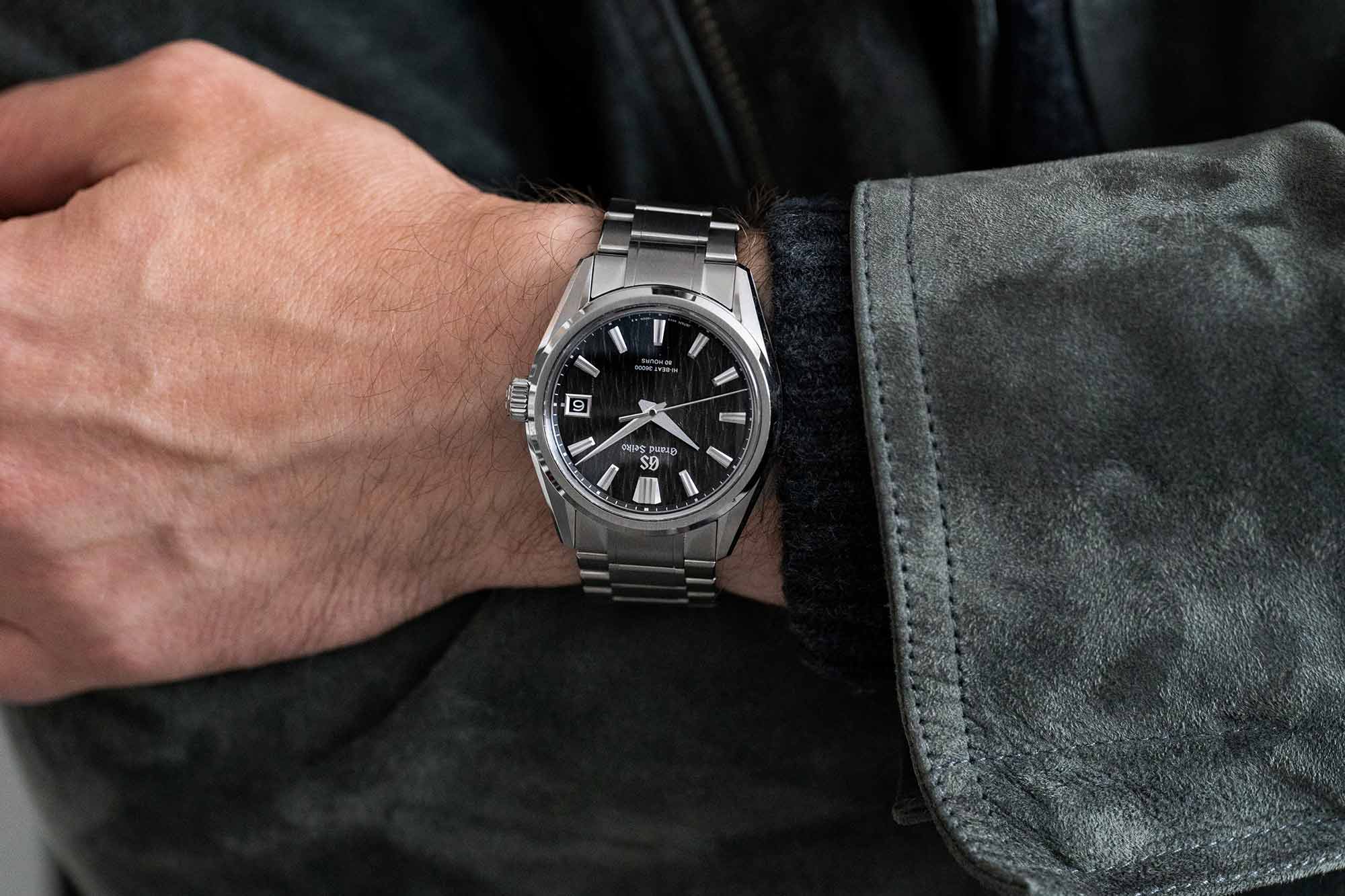 All this is presented in an elegantly brushed/polished crafted from Grand Seiko's high-intensity titanium and measures a restrained 40mm x 11.7mm. The case is water-resistant to 100m.
This watch is on sale now and has a retail price of $10,400 or, bizarrely, €10,900. So, were you planning a trip to the USA? Are you planning one now?
Visit Grand Seiko here.