A few weeks ago at SIHH I had the pleasure of meeting Roland Stampfli. So just for you guys, I did a small interview with the CEO & designer of the young Swiss brand AOSWatches. I have the pleasure to share with you an insight into the man behind the brand and his reasons for beginning such an adventure.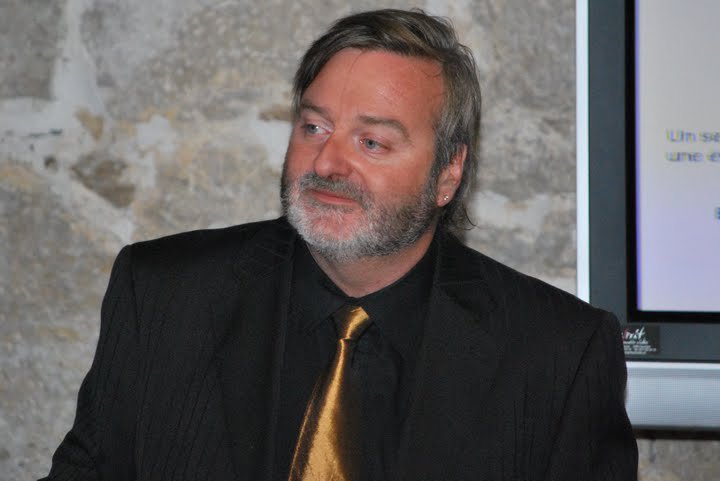 Jonathan Kopp: First of all Roland, where did the idea of creating a watch brand stem from?
Roland Stampfli: In 2001, ten years after he left, the idea of reviving the name of my father, through one of his passions, has become an evidence in my desire of watch creation. My ancestor had been, all his life, working in the industry. Values such as precision, patience and the will to always succeed have all been passed to me by this man who I admire.
His commitment to high performance sport has shown me the path to follow in my developments as he was former Swiss champion of boxing. He has lived through his challenges with professionalism and persistence. Also he was passionate about fishing and boats (nothing to do with watches at first sight).
JK: In my opinion that's a great principle to base the creation of a product with this tribute! To re-boot a story from history.
The launch of a watch brand is not obvious, especially in the current context. So what did took you to take that step?
Roland Stampfli: I know it's slightly outside the box, as I have a non-binding heavy tradition in watchmaking, this allowed me all the freedoms in creativity that are possible. Indeed taking this step was difficult, but I could count on the support of a circle of friends to honour this brand generation, fulfilment of years of practice and passion.
The first step was the name for this creation, to be entirely honest that was set in stone from the start and a little obvious: Arthur Oskar Stampfli – The name of my father.
And so…Welcome to the world of Haute Horlogerie.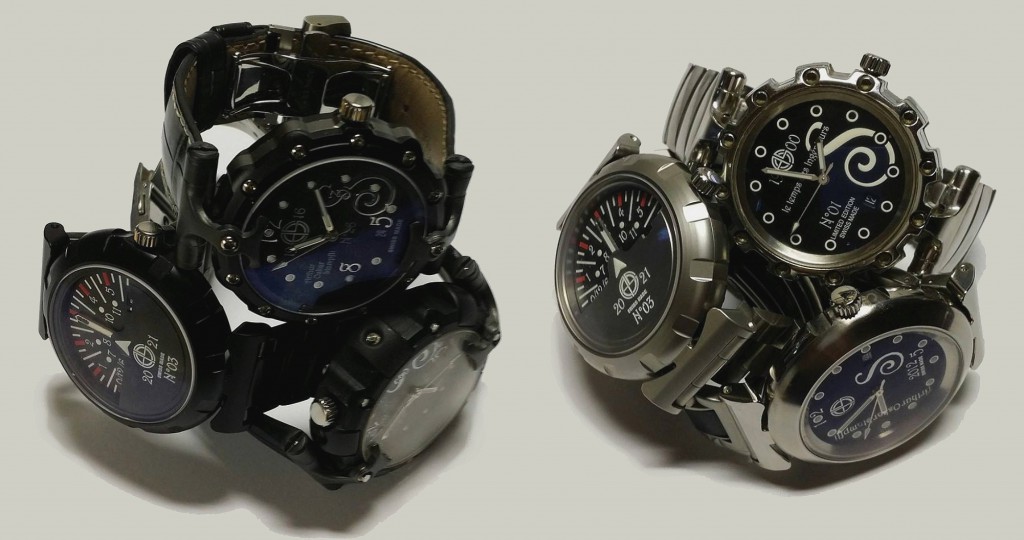 JK: With this brand you stand on the field of "Haute Horlogerie". Right in the middle of other established independents and other brands. What is the peculiarity of your brand?
Roland Stampfli: We have, I think, a product that arouses passion and the satisfaction of owning a timepiece created in a limited edition. To be part of an exclusive club reserved to less than one hundred passionate enthusiasts in the world, from 1 to 99 copies according to the specific model reference.
The proportions of our timepieces are calculated on the basis of the number of gold. For example on the 1916 line, we discover on the dial the following applies Fibonacci mathematical sequence, the number of the latter, the birth date 1916 of an exceptional man… my father and the "S" symbol for the brand name Stampfli.
The great peculiarity is of course in the design. On the first 1916 collection and on other production, the horns that "attach" the bracelet or the leather hand sewn crocodile strap, are representing boat anchors. A first inspiration as my father was passionate about fishing and boats.
If we go further, now we try to offer unique time guards. Both in terms of design, dial, colours, and also in terms of time reading.
JK: Now if we open an AOS what we'll find at the heart of your timepieces?
Roland Stampfli: This will depend on the collection but also from what we have in stock.
At the heart of the first 1916 collection we started with a Swiss Made automatic movement SW300 with 42 hours of power reserve, 28,800 vibrations per sec and 25 jewels. All is between two sets of crystal sapphire glass with double anti-reflective coatings, offering a clear vision of the dial and also of the engine of any AOS Timepiece. Now we use ETA 2892-A2, which has almost the same features. All our timepiece have a self-winding mechanical movement.
We pride ourselves on using only the best materials in the manufacturing process with the application of the latest technologies in the production of a timepiece. We use a mix of classic and unique technics to achieve these masterpieces. For example, we were able to innovate by offering a unique bracelet created with 3D printing. And we also have some cases created by this technique.
Moreover, we're also able to create our own movement. That's what we do with the movement RT01 for the "Wheels of Time" timepiece. This movement was designed and developed in-house. And now we are in the final stages of the development of this movement.
JK: So what sets AOS aside from all the main brands?
Roland Stampfli: It's all this originality in my mind that can replace the power of the established brands. We are peculiar, we are different, we are AOS.
Yes it's a sign of heart, for a lasting tribute to one who was a great role model for me.
JK: I'm feeling that it is much more, you keep on reiterating your watches are positioned in the market as being "Limited Edition"… Tell us more.
Roland Stampfli: We aim to go beyond the traditional watch collections at AOS. That's why we say: "Arthur Oskar Stampfli, focus on customization and limited edition". We found out fairly quickly whilst establishing Arthur Oskar Stampfli as a brand in the worldwide market. Also, we try to do a great job of communication, particularly on the social networks. It's always complicated for a young brand to be featured in a magazine unless you have a lot of money and maybe a lot of friends in the edition.
Well, our observation has been very simple.
There is still much work to do to make known the history of our brand. Of course, today we know the flagship models of the AOS brand such as: Black Pearl, Colour Pearl and the 2021 Riders.. But we had fun making timepieces in ultra limited edition (7 or 20 maximum). At first it was to generate interest, but the impact was heavy so we decided to focus part of our work on this kind of timepiece. We decided that customization and extreme limited editions will be our ethos, our style, our trademark. Moreover we like to create unique 1 of 1 watches and for example some watches with Art dials.
Pages: 1 2