It's not particularly often that we get to have an interview with the staff of big watch brands such as Vacheron Constantin, but when we do, we always look forward to their responses. For this interview, we got to speak with Mr. Christian Selmoni, the Style and Heritage Director for Vacheron Constantin. He started with the brand back in 1990 as a Sales Administration Manager, before moving to a Purchasing Manager position in 1992 and then becoming the Production and Purchasing Manager in 1996. In 2001, he was given the task of turning all aspects of Vacheron Constantin's production side (from the initial concept to the final watch) into one Product Department which came into play when the brand released it's 250th anniversary pieces (which included a one-off Esprit de Cabinotiers clock, the Tour de'Ile watch, the Saint Gervais watch, the Jubilé 1755 watch and a Metiers d'Art piece as well, all were limited in production). In 2010 he was appointed the role of Artistic Director, which led to his current role as the Style and Heritage Director, where he enriches and develops the Maison's heritage and extracts elements from classical designs that can be adapted for new Vacheron Constantin models. He is also responsible for relations with clients, watch collectors and the press, that's quite a lot! So, without further ado, let us introduce Mr. Selmoni.
Could you please tell us more about yourself and your interest in watches?
I was born in a family of watchmakers, and my grandfather had a workshop in his apartment: I used to spend hours, as a child, listening to his explanations and watching the tools he was using to assemble and set the time…
What is your ultimate goal in your position at Vacheron Constantin?
I consider myself as particularly lucky, since I had the opportunity to practice several activities and occupations in the field of watchmaking – from components sourcing to product concept and design. My current position as head of style and heritage matches perfectly my expectations as I am still active in the field of design and concept, while at the same time showcasing and developing all the incredible values and stories which form the heritage of Vacheron Constantin since more than 260 years of non-stop activity.
How much of the range Vacheron Constantin currently produces is based on historical ideas?
As we are the oldest watchmaking Maison existing – again, without any interruption – since 1755, the promotion and maximization of our heritage is a priority. We don't copy or re-issue watches from the past: we extract creative material from our archives – sketches, pictures, components – and we take them as inspirational elements to create new timepiece, in a contemporary spirit. All our "pillar" lines – Patrimony, Traditionnelle, Overseas, FiftySix – are incorporating design elements from our heritage. They are perfect examples of the Vacheron Constantin classic style.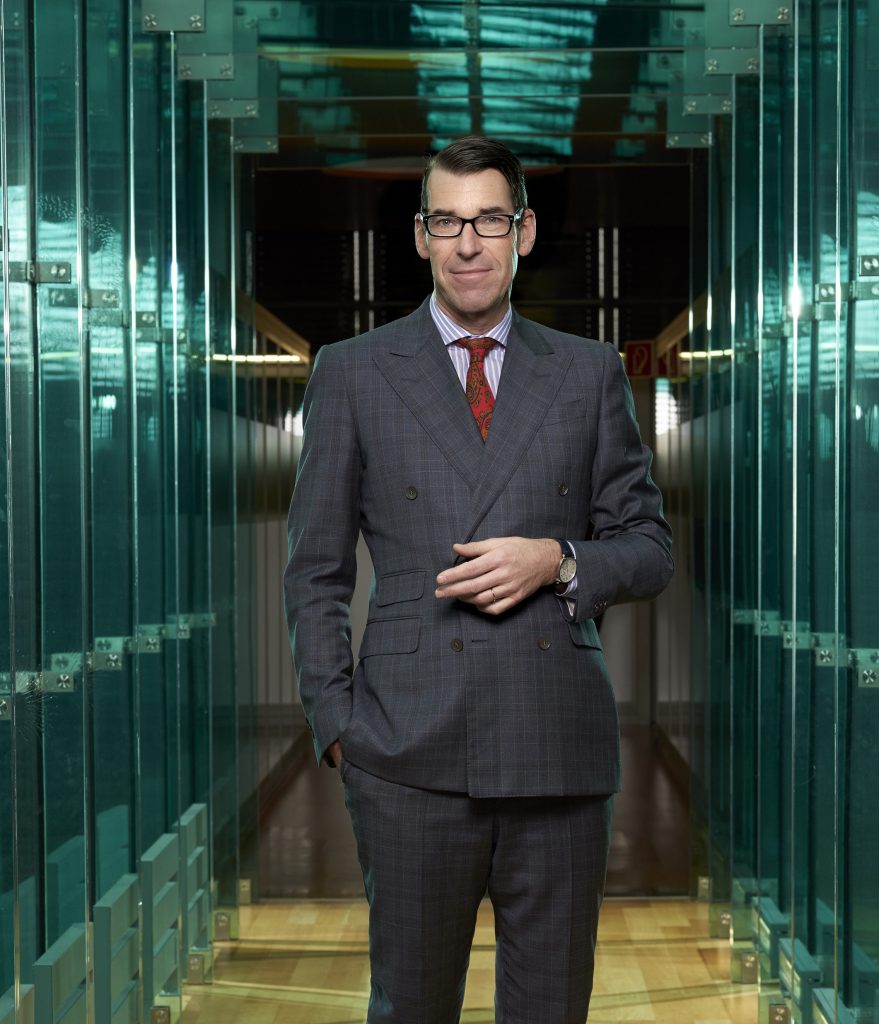 Vacheron Constantin has a long and rich history of watchmaking, how do you choose which historical models or designs you'd like to bring back?
We have an incredibly rich history and in this respect, emblematic and iconic designs are numerous. We are choosing carefully the models we would like to revisit, and the selection is made of – mostly – their historical importance and their technicality, when speaking about complicated models. Recent creations from our collection named Historiques are perfect examples, such as the Historiques Cornes de Vache 1955 chronograph and the Historiques Triple Calendar 1942.
Could you please explain the process of turning a historical design into a new model?
As mentioned earlier, the most important is to take inspiration from the past and to create a new, contemporary timepiece. It's essentially a challenge for designers, as they have to find a perfect balance between past – some signature on the case, the dial, etc… – and present – dimensions, volume, for example. It's a complex alchemy which is quite demanding and requires many design iterations before this particular balance between past and present can be reached.
What has been the biggest challenge for you while working at Vacheron Constantin?
This is probably the development of the 250th anniversary products of Maison which took place in 2005. Our team of creation and development needed 4 years to achieve design and full technical development of an entire collection of complicated watches. The "cherry on the cake" has been our model Tour de l'Ile which has been, at its launch in 2005, the most complicated watch ever made in series – we did 7 of them. That was a fantastic adventure and some 15 years later it still reminds me wonderful moments.
How do you expect people's attitudes towards luxury watches to change over the next few years? What are you doing to prepare for this?
We are a Maison which is extremely client-focused. We always listen to our clients in order to adapt our timepieces to their wishes and expectations. This client-focused attitude can also be found in our innovative spirit: I am thinking of Traditionnelle TwinBeat Perpetual Calendar, a major novelty of this year's SIHH. TwinBeat is a highly creative timepiece, a perpetual calendar which autonomy is extended to the amazing amount of 65 days, thanks to an innovative construction which includes two separate gear trains, one for the "active" mode, authorizing 4 days of power reserve, and the other, the "standby" mode, which allows you to store your TwinBeat timepiece during more than two months and taking it back without having to do any adjustment of the perpetual calendar functions… a clear and innovative answer to today's clients expectations in the field of Haute Horlogerie.
What would you say is your personal favourite watch from the brand?
Even if I personally admire complicated timepieces, my favorite watches remain simple, time-only models. This is probably due to the fact that our simple models are probably the best examples of Vacheron Constantin's style: elegant, sophisticated, balanced.
Finally, a question from our audience, are there any Les Cabinotiers that are never publicised? Are there any watch variations we know nothing about (other than upcoming models)?
Yes, of course! The nature itself of the Les Cabinotiers offer implicates that our clients, sometimes, do not wish that unique, made-to-order creations, are subject to communication. It's quite a similar situation in the field of Haute Couture and bespoke tailoring, for example. We are, within Les Cabinotiers, fully dedicated – again – to our clients and obviously we are respecting their discreetness as well.
We would like once again to thank Mr. Selmoni for taking the time to answer our questions. We hope you now have more of an insight into the way Vacheron Constantin develops new models from its past. Who would you like to see interviewed next? Why not let us know in the comments section at the bottom of the page.