2023 has started off with a bang, it needed to after 2022, and Parmigiani is off to a flying start.
As most of us in the West will be aware, the traditional Chinese calendar works differently from our Gregorian calendar. However, China has used the same calendar as the rest of us since the early 20th century. The Tonda PF Xiali Calendar navigates its way through the Chinese calendar, which sometimes has 13 months in a year and combines solar and lunar calendars (just to make it more complex), with relative ease.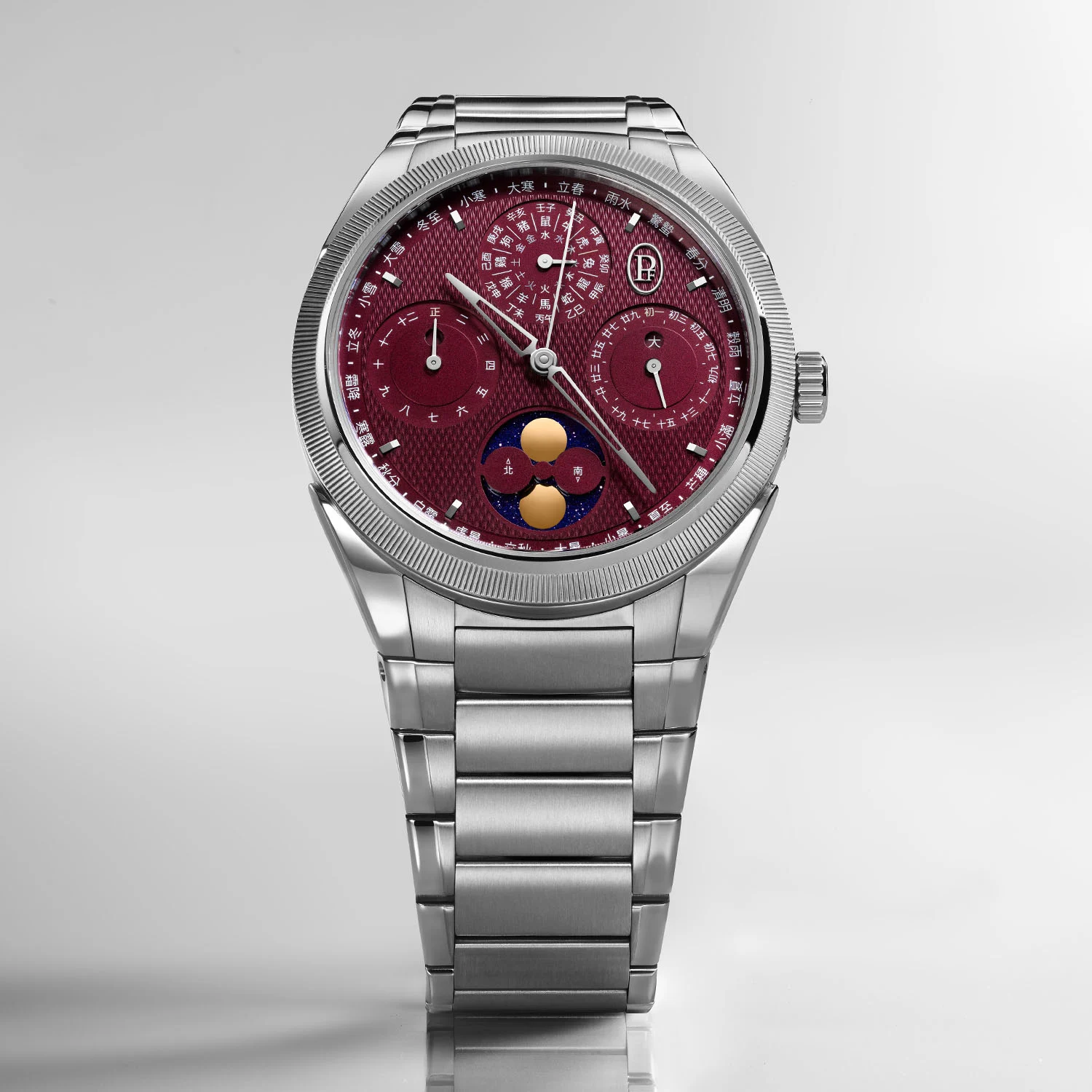 The subdial at 12 O'clock displays the name of the year with its corresponding animal, the subdial at 3 O'clock displays the date, which ranges between 1-29 and 1-30, and there's an indicator within that subdial which shows you whether it's a longer or shorter month. 6 O'clock is something we all recognise: a classical moonphase, complete with a sky made of aventurine, and at 12 O'clock is a year indicator complete with an indicator inside it telling you whether there are 12 or 13 months in the current year. Of course, if you can't read Chinese symbols, this is no use at all.
The watch is made of stainless steel, except for the knurled bezel, which is made of platinum. The watch measures 42mm x 12.2mm and comes with a steel bracelet. The self-winding calibre PF008 inside has a 22k gold rotor, 353 components and a 54-hour power reserve. The watch is not limited in production and costs CHF59,000.
Visit Parmigiani Fleurier here.