MAEN Watches is all about timepieces fused with the classics and of course the contemporary highlights. It came about literally because of the lack of affordable high-quality moonphase watches, I'm now feeling grateful. This is indeed a rarity these days my friends. The brand's unique allure is also based on its sincere focus on quality, materials and the highest attention to the smallest details in an effort to exceed every horology fan's expectations.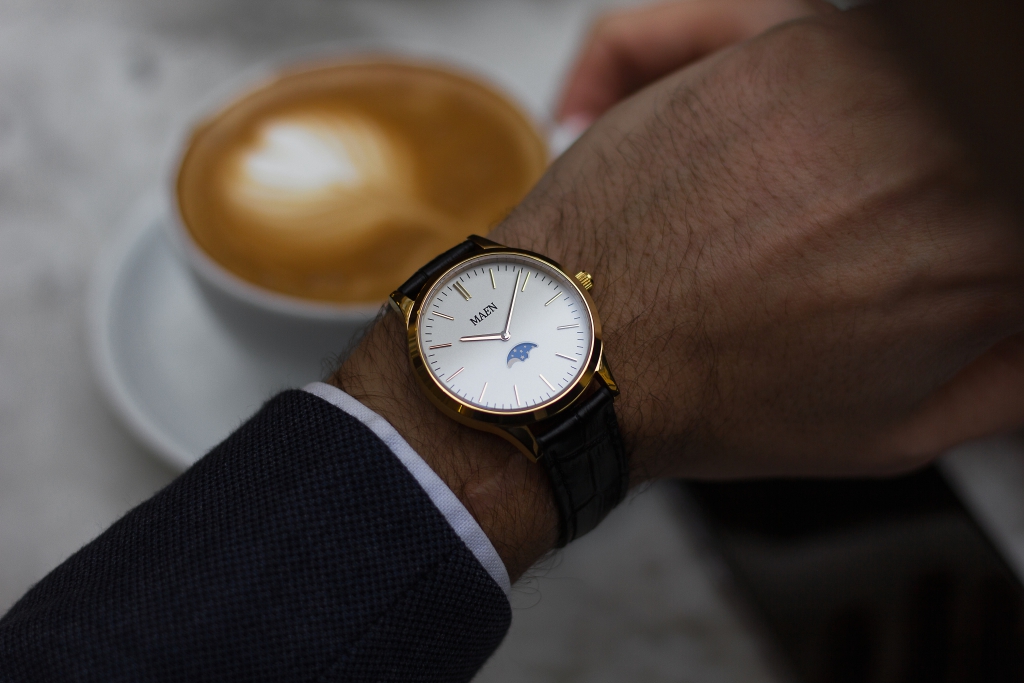 The very first model of the brand is the Classic Moonphase. This watch is equipped with a fully functioning moonphase complication. There are four models available namely, Classic Moonphase Midnight Blue (black and blue strap), Classic Moonphase Frost White (black, blue, and brown strap), Classic Moonphase Charcoal Grey (black and brown strap), and Classic Moonphase Ivory White (black and brown strap). These are mostly different by presentation but of course the choice of unique straps also adds uniqueness to each model.
Moreover, just a bit of trivial thoughts for the sake of the brand, the watch pays tribute to the moon. In old-Dutch, Maen is moon and the Classic Moonphase bridges a subtle connection to a time when people used the moon for their travels and as seasonal references.
The watch comes equipped with basically a rotating disc that illustrates the illuminated portion of the Moon. There is an aperture on the dial that gracefully mimics the movement of the moon. This cycle completes in 29.53 days, new moon to another new moon. And did you know that the modern calendar owes its existence to the phases of the Moon?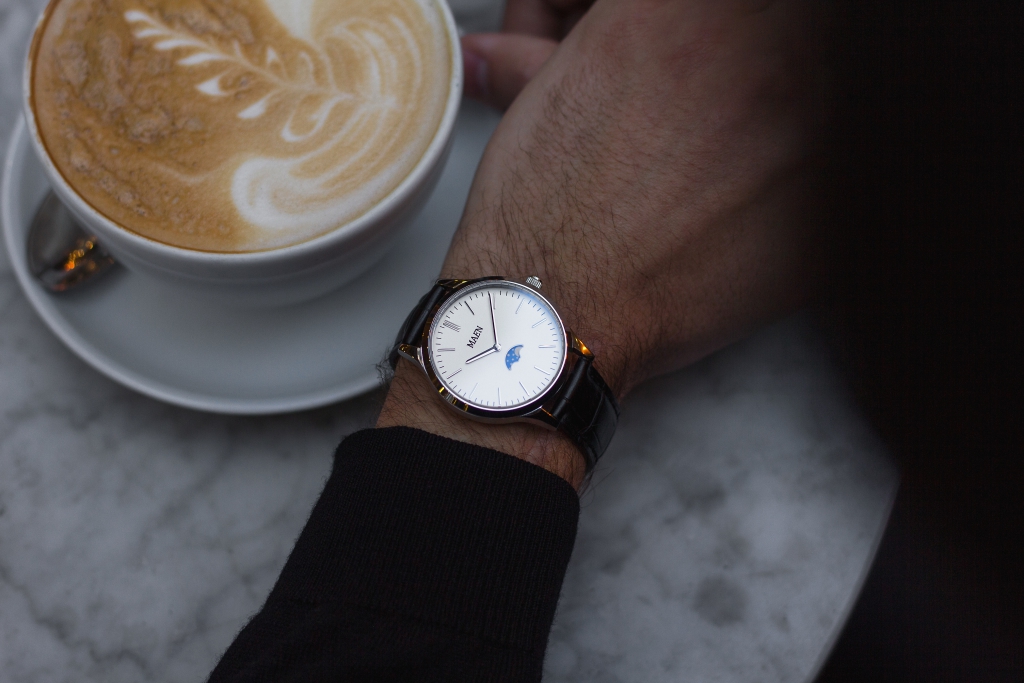 The 38mm 316L stainless steel case (with some models on gold plated case) looks very clean, somehow poignant as it basically screams classic. I like the clean lines and definitely the nice protrusion of the lugs. And I don't know if you'll notice but the crown seems a bit small or perhaps the design calls for it in this simplistic approach, either way it looks cool and unobtrusive. The caseback is solid and being screw caseback also adds toughness to the build. At 7mm thickness, this watch looks thin for a complicated moonphase. And of course I have to thank the company for the comfortable strap width of 18mm.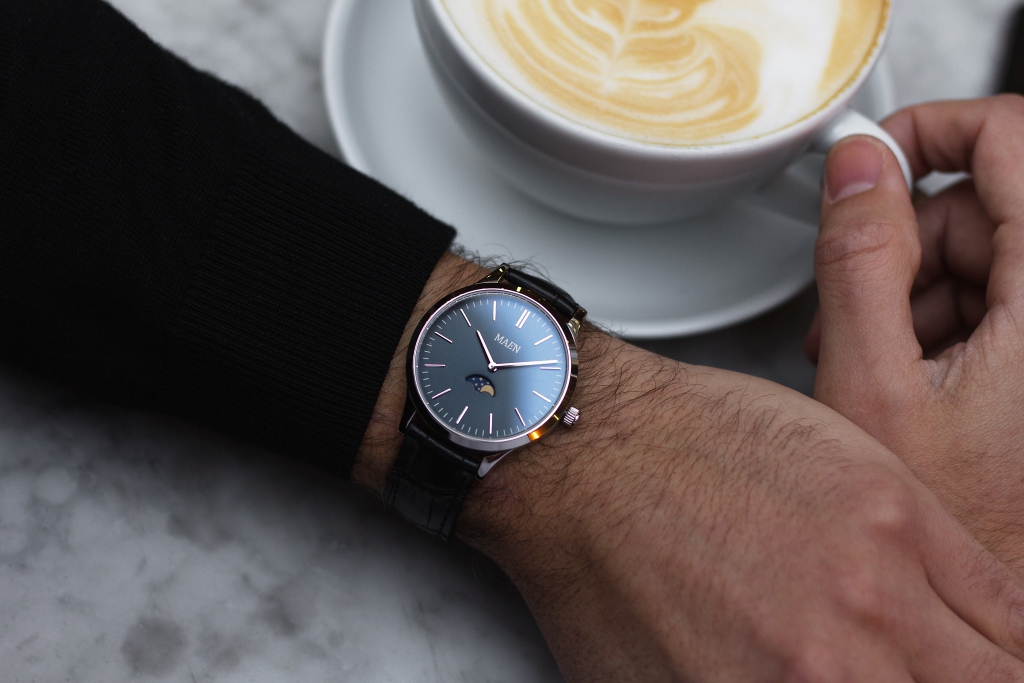 As for the dial, we have 4 designs as per model: Midnight Blue, Frost White, Charcoal Grey, and Ivory White. They all look stunning although I prefer the Frost White for its trendy appeal particularly against a high quality brown Italian leather strap. The powder coated dial with polished indicators seems over-simplistic at first but for a complicated watch this makes it absolutely readable. Throw in a sapphire crystal glass and everything comes in a splendid moonphase time machine.
As for the movement, of course we get the time tested Swiss Made Ronda quartz movement. Using quartz movement allows the brand to stay low in the price charts which is kind of a deal breaker to some expecting mechanical movement but in the price point of 219 Euros, well I'm happy with the company's choice. The watch also has a water resistance of up to 5ATM which is a nice addition. And of course the 2 Year warranty and free shipping seem too irresistible at least for me. For more info, please visit maenwatches.com