When I first showed today's watch to Jovan, he wasn't interested and told me to write about something else, but then the Accutron's magic set in, and he started to get more interested in it. You see, some watches will dazzle you right away, but others require a little more time to take in. That doesn't indicate a bad design at all. We like the newest release from Bulova, an old and historied watch brand from the USA.
The story of Bulova's watches and the US' Air Force and space programme goes way back. While it's true that Omega's Speedmaster beat the rest to be the first watch on the moon using a series of secretive tests from NASA, tests I believe a Bulova watch was also subjected to, Bulova's watches had been gracing the wrists of professional pilots and astronauts way before 1969. In 1963, for example, an Accutron Astronaut accompanied the crew of Mercury-Atlas 9, the last mission in Project Mercury which was the USA's first human spaceflight programme.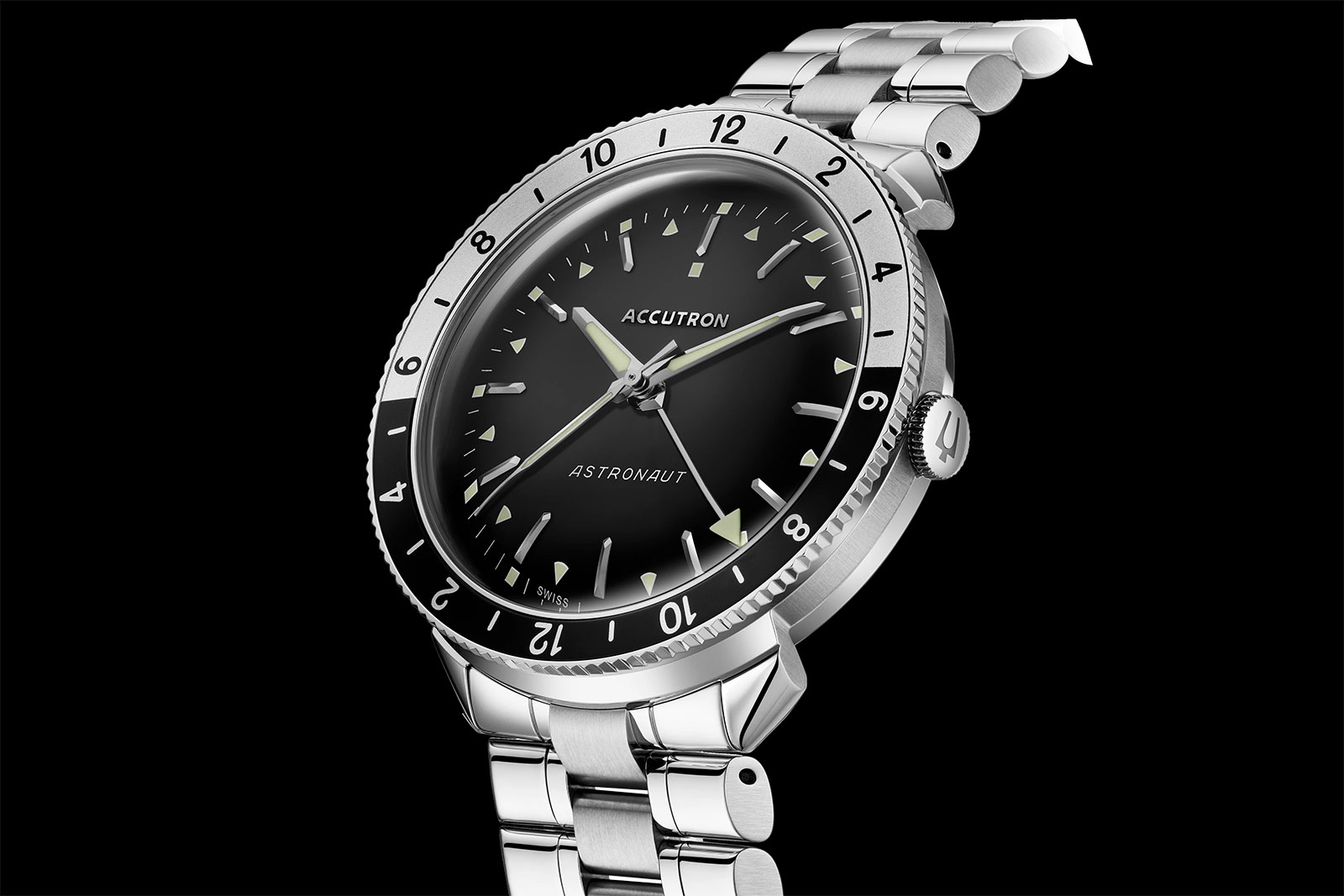 The Accutron Astronaut T may not bear the Bulova name on it, but the tuning fork logo is there, and the design remains relatively faithful. The watch has swelled from 38mm of the original Astronaut watches to 41mm x 13.85mm today. The dial is clear and crisp, with both stick markers and triangular markers with plenty of lume dotted about the place, including the hands. The watch has no date window, thankfully, but does sport a GMT hand that completes a rotation of the dial once every 24 hours. Unusually, Bulova has fitted this watch with a 12-hour day/night bezel rather than a 24-hour bezel that's usually paired with a GMT hand.
Also unusual is the choice of movement for such a watch. Bulova is known and respected for its high-accuracy quartz movements that use a tuning fork regulator. It's that regulator that makes the logo of the brand today. And yet, this watch uses a Sellita SW330 instead, which is partly on display through the caseback thanks to a viewing window. Still, it's a good movement with a 56-hour power reserve and a 4Hz beat rate.
With a stainless steel bracelet that looks somewhat like a President bracelet, this watch is limited to 300 examples worldwide for a price of $3,500, and that puts it into some tough competition which I'm not sure this can stack up against. Having said that, if you like the Bulova name and agree that this is a good-looking watch, it could be one worth having.
Visit Accutron here.