Mindfulness. It's a word with a lot of power these days. In our world of instant messaging, dazzling lights and smarter-than-ever-before technologies, mindfulness is the key to regaining balance in life—the balance between being more connected to the world on and off the internet. I use Headspace (not a sponsor) to help me relax when drifting off or when work gets too stressful. The key to unwinding the tension is relaxing your body and breathing in a controlled but pleasant manner. 
Triangular breathing (inhaling, holding and releasing) is my go-to, but new kids on the block Adam Benedict have found a way to promote healthy breathing techniques and mindfulness while also offering us a watch we might want to buy. 
I say new kids on the block, but that's not quite the case. Adam Benedict can roughly trace its history back to 1844 with Belarus-born B Reinin. When he grew up, he moved to Moscow, learned the watch trade and eventually began his own watchmaking business assembling watches from Swiss parts. By 1917, when it was taken over and run by the state, B Reinin's watchmaking business was one of the largest in Moscow. "Benedict Watch Co" was incorporated by B Reinin's grandson in 1930. In the early 1970s, the Benedict Watch Co. was wound up shortly before the quartz crisis. The Benedict name remained dormant for over half a century until now. Adam Lassner, the current brand's founder and the great-great-great-grandson of B Reinin, is the man behind this new watch company and hopes to bring mindfulness into the world of horology.
The watches the brand currently offers, the Genesis 01 and Genesis 02, feature sleek and minimalist designs. Adam Benedict's website says they're located in New York, and I can honestly believe that. The 40mm x 11mm 316L stainless steel cases have a no-nonsense look to them, much like the city's inhabitants. The cases are water-resistant to 100m.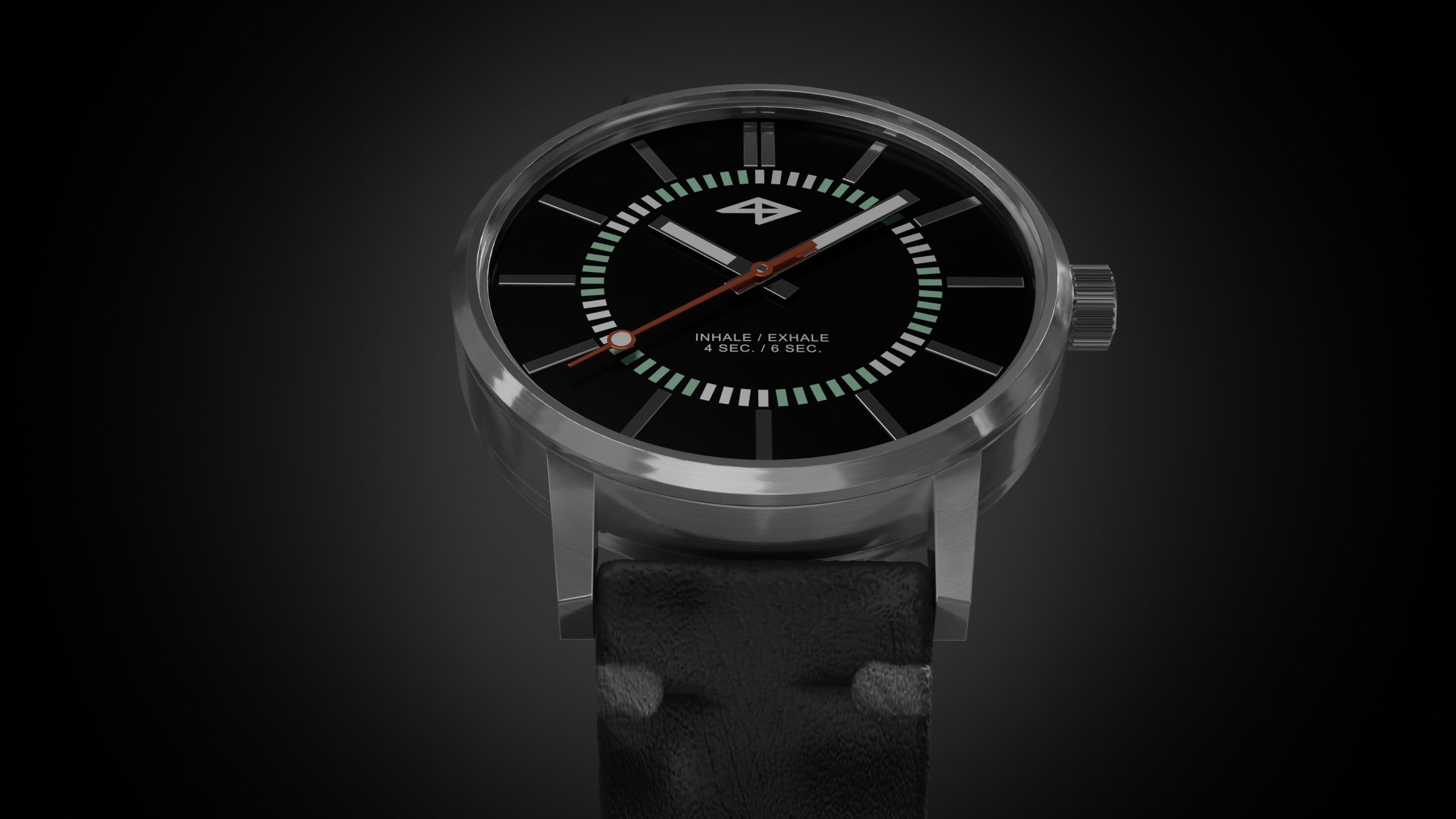 The dials are very clear and minimalist, too, with the time being indicated by stick hands coated in SuperLumiNova. They point to stick markers. The Genesis 01 features a matte black dial, while the Genesis 02 goes for silver with a sunburst finish.
The only writing on the dial is the instruction on using the watch's key draw, its breathing timer. Using white and green markers, you're able to track the timing of your breathing using the watch. Inhaling for four seconds and exhaling for six allows you to calm your body, allow oxygen to your brain and generally reset your mental condition. Adam Benedict says they're not looking to sell you a meditation course, but they want you instead to use the watch to be drawn back into the present by learning healthy breathing habits. As we discussed earlier, healthy breathing habits lead to a better and more mindful state. Powering that dial is a Swiss Ronda 704 quartz movement.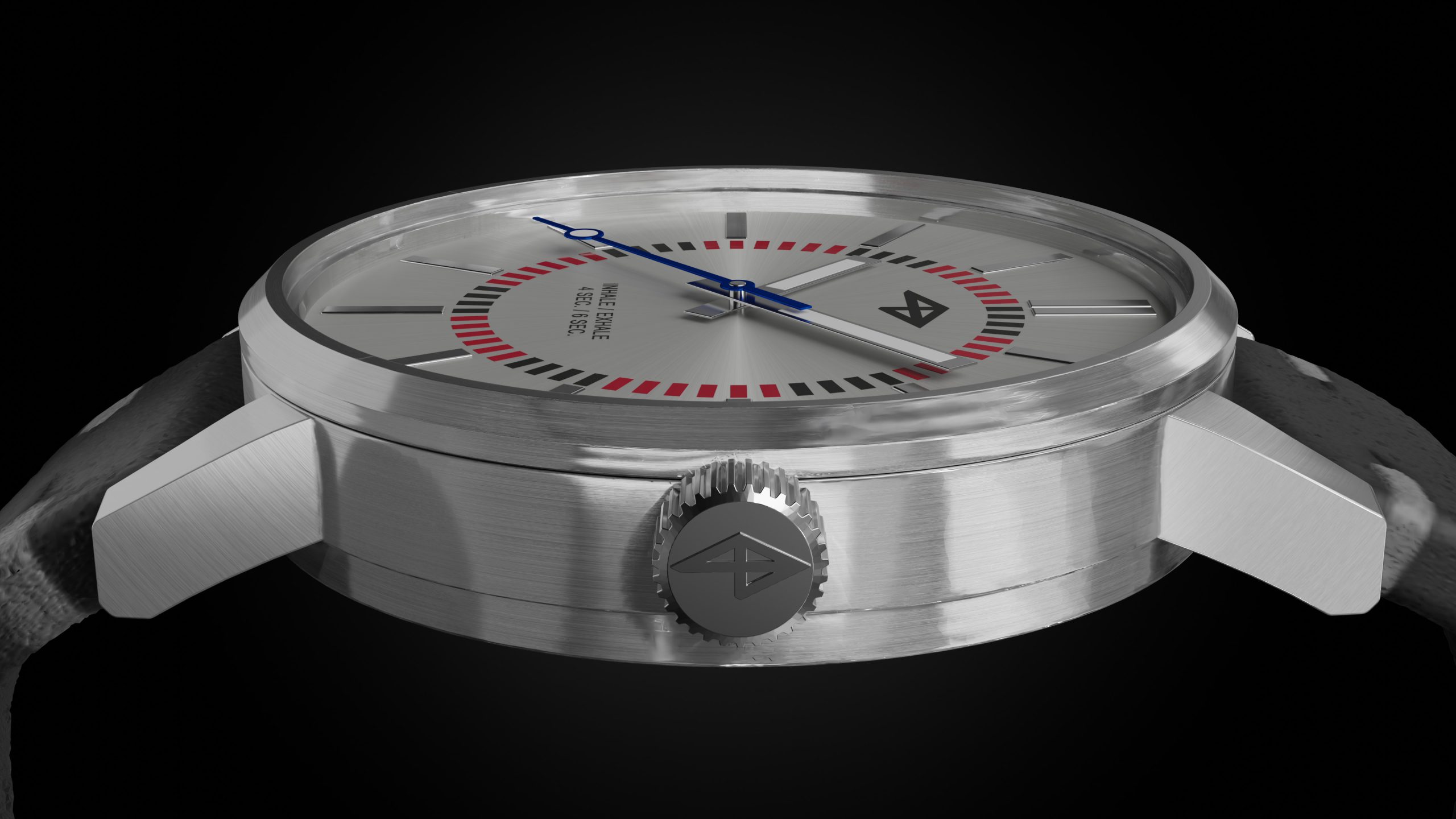 As a low-production watchmaker assembling its watches in the United States, you won't be surprised to learn that these watches are rather exclusive. Adam Benedict will make only 50 of the Genesis 01 and 50 of the Genesis 02. They're priced at $295, and you're able to join their priority waitlist now.