Remember how in every re-issue article recently I've pointed out how mind-numbingly dull the idea is? Well, here comes Audemars Piguet with their recreation of the ref.1533 from the 1940s. Luckily, Audemars Piguet seems to have made this watch just for me as they've slightly dodged the "vintage re-issue" bullet by calling this a "contemporary remastering of one of our past creations". Whatever.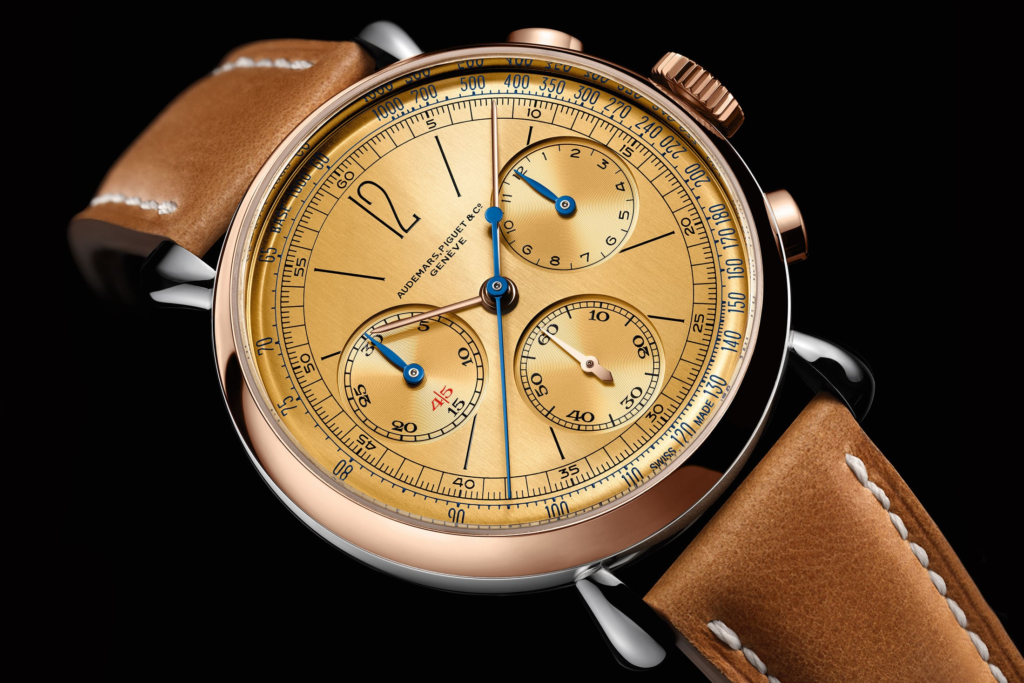 I will say, though, that it's a good looking piece from the outside. The two-tone case is quite unusual as it's combined with a leather strap, and the teardrop lugs are something we don't see enough of on watches these days. The oval pushers and wide, flat crown go further to recreate the original look. The dial does this, too, with elongated numerals printed in very thin font giving it an art deco appearance that's aged surprisingly well on the original piece. Thankfully, there's almost no changes between the original and the remaster, save the chronograph subdials which have swapped around. Once, just once, I'd like to see a brand refrain from changing anything when doing a remaster and include a remake of the original movement,
Speaking of the movement, around the back is the rather excellent looking 4409 flyback chronograph calibre. With a 4Hz beat rate and a comfortable 70-hour power reserve, this movement performs as well as it looks, and it looks excellent. Some folks like to have a dig at Audemars Piguet for being a one-trick pony with the Royal Oak (despite them making other lines too). When they brought out the hilariously named Code 11:59 (which I think looks really good) they took even more flak over it. But with the Code 11:59 came a slew of new movements, one of which was an in-house chronograph calibre with an in-house chronograph function that the brand sorely needed. Even in their really expensive Royal Oak Offshore watches their excellent movements still had Dubois Depraz modules added, not that these are bad in any sense, but when you pay more for an Audemars Piguet, you expect more in return.
It appears that the calibre 4409 in the new remaster watch is a continuation of the calibres introduced last year, the resemblance is quite striking.
This is an excellent watch, moderately sized at 40mm, it would make a welcome addition to the collection, something to place against the other "Holy Trinity" members. But, that's not the case, this watch is limited to just 500 examples, which each cost CHF 49,500 before tax. The two-tone steel and 18K pink gold case is cool, though.
Visit Audemars Piguet here.