In an effort to be even more ecofriendly than everyone else right now, IWC has launched a new type of watch strap that is an alternative to leather or fabric. Leather is a favourite among watchmakers and watch lovers for many reasons. Because it's made from the skin of cuddly animals, it's durable and flexible. It also looks nice, and there are so many different loveable animals out there waiting to have their skin peeled off; there's a wide variety of leathers to choose from. Fabric and rubber straps are often a nice alternative, but they don't always last as long despite the fact they perform better where moisture is concerned, except for rubber which makes you sweat like it's going out of fashion. I don't know about you, but I really don't find vegan leather that great either. Just feeling the hardness of the leather in the Tesla Model S is enough to put me off the artificial stuff.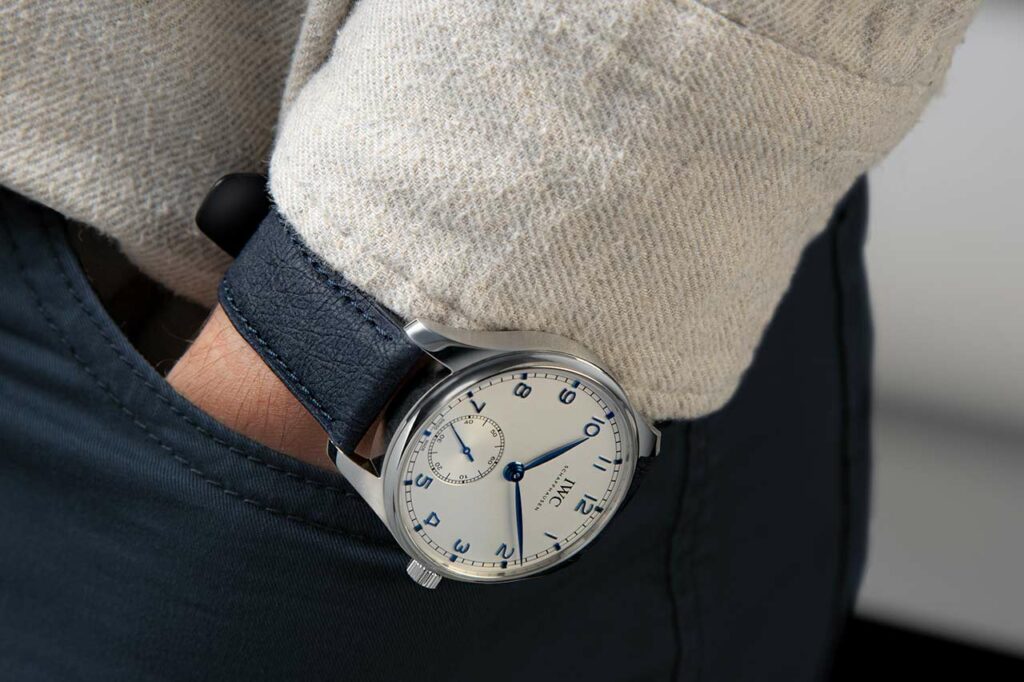 So, that leaves us with a predicament. The best quality straps are made from dead stuff, and the others either start to un-weave themselves, make you have smelly wrists or are less comfortable than falling down the stairs. IWC thinks it's found the solution, and it's from an unexpected source.
Its new range of TimberTex straps is made from trees. 80% of the strap's constitution comes from the cellulose of trees grown in sustainably managed forests in Europe run by the non-profit Forest Stewardship Council. A factory in Italy then uses the cellulose to make a thick leathery material using methods that are similar to traditional papermaking. The sheets are then dyed using all-natural dyes and cut into straps. To make the straps more comfortable, recycled microfibre is used to pad them out before they are sewn together with recycled thread. IWC says that, overall, there are 60 operations involved in creating a TimberTex strap. Still, they are keen to point out that the most important factors are the sustainably sourced material and the craftsmanship involved in each step.
This seems like a great idea and a nice alternative to recycled PET straps which are coming onto the market. I hope that IWC shares this with its Richemont Group partners. I hope most of all that these don't go all mushy like paper does when it gets wet, IWC has said these new TimberTex straps meet their quality criteria, but time will be the judge of that.
Visit IWC here.