As all the brands that were supposed to be exhibiting at Watches & Wonders have been forced to release their watches online, we take a look at the new watches from Richemont heavyweight Jaeger-LeCoultre, which has been cooking up some smart looking watches.
The Master Control collection was the recipient of a remodelling this year, with fresh new looks to revive awareness for the collection. I must admit, it has been very easy to overlook the Master Control watches in recent years, with all the other lines they've worked on. 
These new watches bring some subtle good looks to the range, a range of already beautiful watches. Four of the main entries in the Master Control line have received the 2020 look, which marries a silver dial to blue hands with a brown strap.
JAEGER-LECOULTRE MASTER CONTROL DATE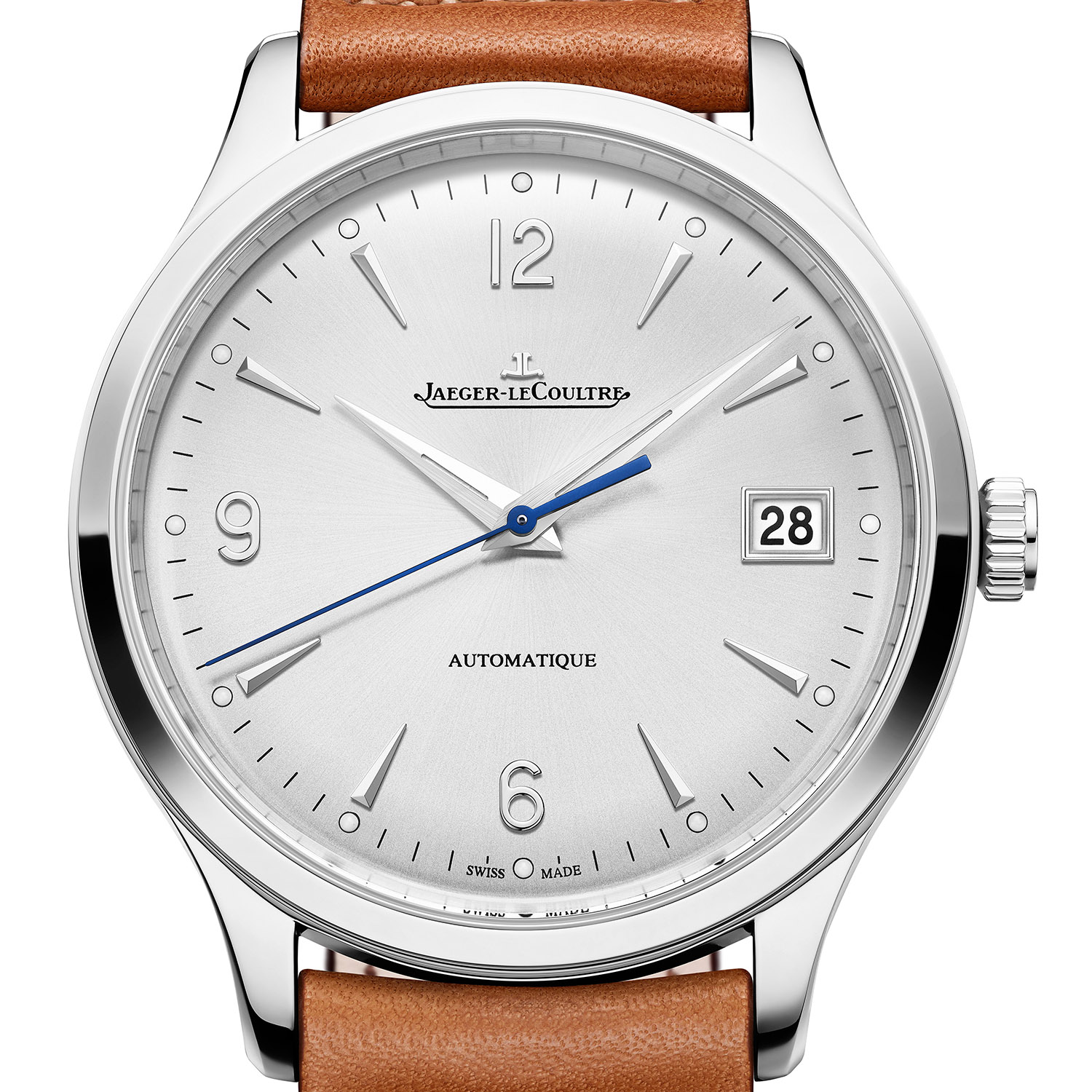 The simplest of the new watches is the Master Control Date, which has a 40mm x 8.78mm stainless steel case and has been given a flair of colour from the blue seconds hand. There isn't that much to it, but that's how a classical dress watch is supposed to be. Subtle and refined, the automatic calibre 899 movement has been overhauled, more on that later. The price of this watch is $6700, excluding sales tax.
JAEGER-LECOULTRE MASTER CONTROL CALENDAR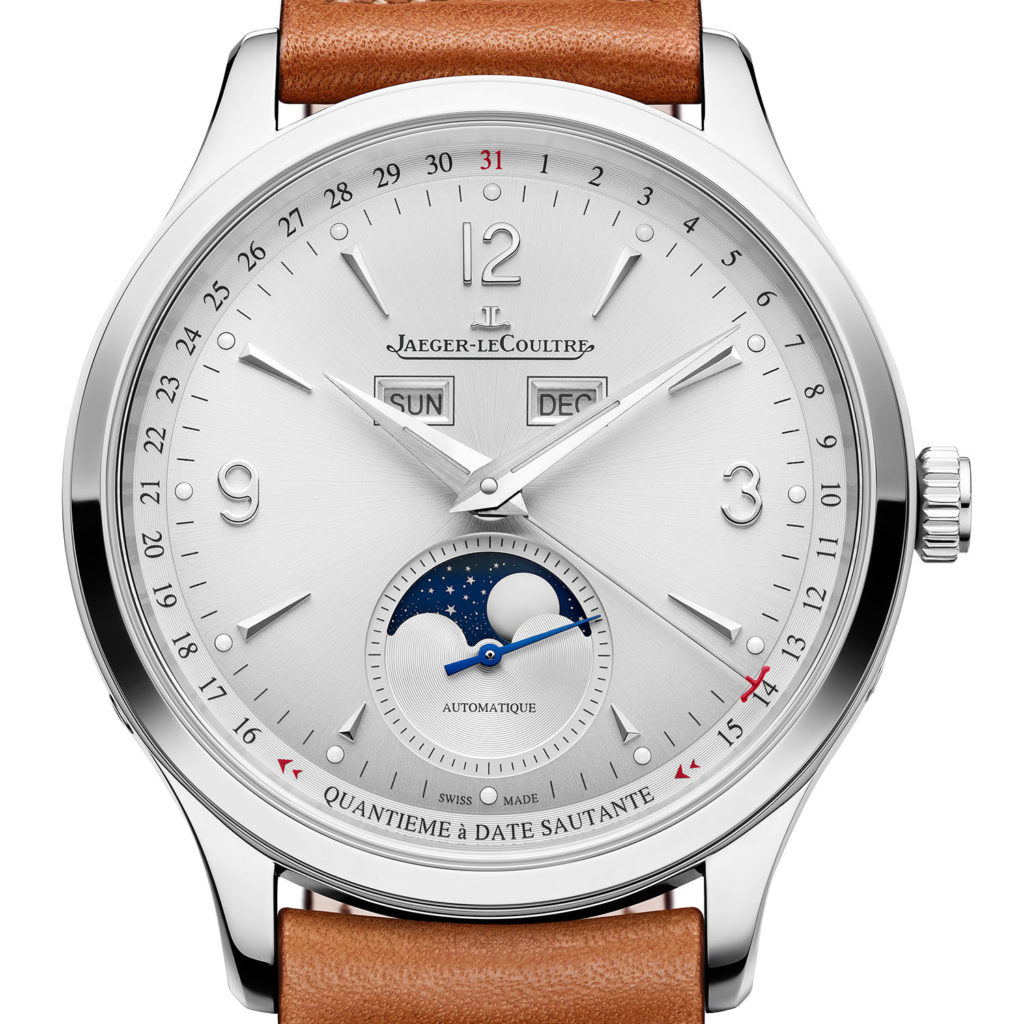 The Master Control Calendar kicks things up a notch, taking the layout that Jaeger-LeCoultre has used for so long now and refreshing it with new colours and finishes. The triple calendar provides the day and month names via two windows just above the dial's centre. At the same time, a red-accented hand stretches to the edge of the dial to indicate the date, even the indicator on the end of the date hand looks like the iconic 'JL' logo. Within the sub-seconds dial is an elegant blue and silver moonphase. This watch in steel will cost $11,000 before sales tax. You can also get it in "Le Grande Rose Gold", which is Jaeger-LeCoultre's blend of rose gold that won't tarnish over time, much like Everose gold or Sedna gold from Rolex & Omega respectively. The dimensions of this watch are 40mm x 10.95mm.
JAEGER-LECOULTRE MASTER CONTROL GEOGRAPHIC
The Master Control Geographic combines Jaeger-LeCoultre's iconic twin-timezone dial layout with the new silver appearance of the Master Control collection. By using the extra crown on the side of the case, the user can adjust the time on the second time dial based on which timezone they're in. The Geographic makes it easier to select a timezone than a regular GMT watch as it shows you the city's name in the arched display at the bottom of the dial. It also has a handy power reserve indicator, as well as a day/night function and a date as well. This watch's case is ever so slightly larger than the Master Control Calendar's, measuring at 40mm in diameter by 10.96mm in thickness. Weirdly, JaegerLeCoultre's website doesn't seem to acknowledge that this particular version of the new Master Control collection exists, so we don't have an accurate price for it. But, a Geographic on a bracelet costs around $12,000 before tax, so expect this one to cost a little bit less.
JAEGER-LECOULTRE MASTER CONTROL CHRONOGRAPH CALENDAR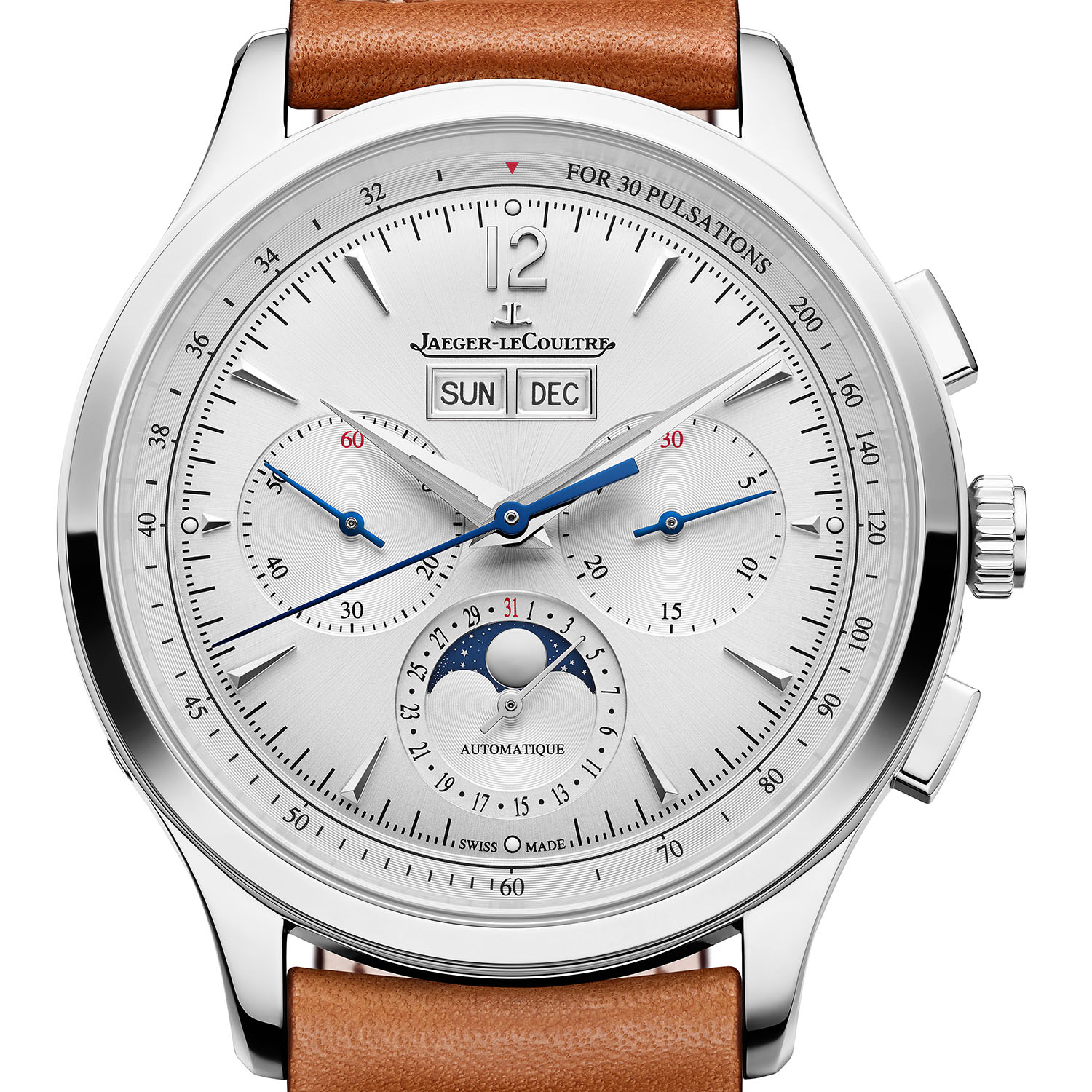 Finally, the big daddy of the new range, the Master Control Chronograph Calendar. This one ties the triple calendar function we saw earlier with a fully integrated column-wheel chronograph with a vertical clutch, the chronograph dream team. Unlike other watches which have that combination, the calibre 759 inside this watch doesn't make a song and dance about it. In fact, it doesn't really show any of the mechanism at all apart from the column wheel. Sure, one might argue that that's just Jaeger-LeCoultre being subtle and understated, but I think they missed a trick here. Still, it does help to keep the costs down a bit, this watch in stainless steel (also available in their special rose gold) will cost $14,500 before sales tax. 
So, now let's take a moment to talk about the movements in these watches and address a point of contention. The movements in these watches are quite similar to the ones Jaeger-LeCoultre was making last year. They all have a new barrel design which, along with some other adjustments such as lubricant upgrades and the reduction of friction points, means that these watches now have a power reserve of at least 65 hours. They also have silicone escapements now.
But, I feel that these watches lack pizazz. They look great, no arguments from me there, but I don't think they have much in the way of character. If they were a person, they would probably be an accountant or someone working in the legal department of a big company. Straight-laced, excellent at their job and very likeable, but they aren't likely to come out for a weekend bender and do wild things with their chums. In essence, I think they've got no soul, and I feel that Jaeger-LeCoultre's collection of watches that most of us have a hope of affording is starting to turn that way too.
Visit Jaeger-LeCoultre here.