What do people look for in a daily wear? Do they look for sturdy construction? Good looks? A comfy case? The reality is that it's most likely all of that and much more. That limits us quite a bit, for the everyday man a Patek Philippe would be too delicate, they need something that can do it all, day in and day out. Now, Omega thinks it has the solution.
The Seamaster Aqua Terra is an underrated watch from the brand. It never gains attention, and most people pass it off as 'plain' compared to its stablemates. But, it is actually a very respectable watch in the right configuration. Steel on steel with a date only, the Seamaster Aqua Terra offers it all: a comfy bracelet, modest case size and mass, good looks, a movement to look at and just enough presence to be noticed by the observant, without being over the top. I should know, my daily driver is an Aqua Terra (you can read my review of that watch by clicking here).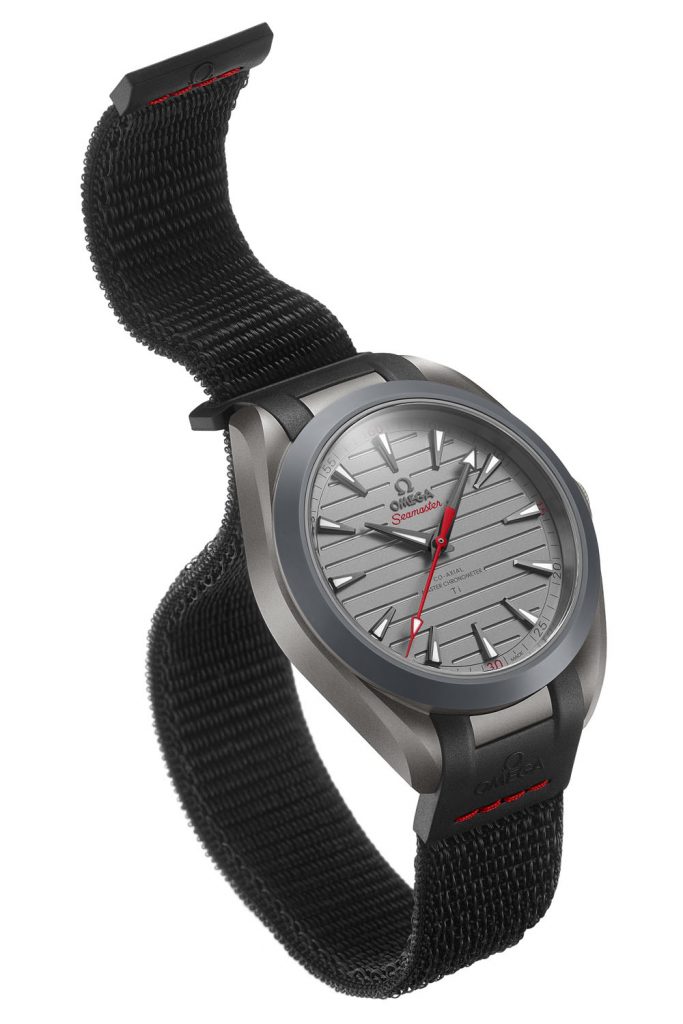 With the help of championship golfer and Omega ambassador Rory McIlroy, the Seamaster Aqua Terra Ultralight has been designed to be the most comfortable watch imaginable. Several innovations lead this watch to weigh in at a mere 55 grams. The 41mm case is crafted from several high tech materials. The majority of it is made of something called 'Gamma Titanium'. Gamma Titanium, or Gamma Titanium Aluminide, as it's known to the aeronautical industry, is mostly used in the turbine blades and compressors of jet engines due to its ability to retain its strength at higher temperatures than other titanium alloys. Although that isn't likely to happen here, and I doubt the movement can withstand the heat, it's nice to know that Omega is forging ahead with materials research. It also indicates that we may see this on more of their watches in the future.
Another innovative feature of the watch is the push-in crown, a first for Omega. To prevent the crown from being knocked during rough use, and to make the watch more comfortable, the crown pushes in when not in use. We've seen crowns that push in instead of pull out on Grönefeld watches before, but this telescopic system Omega has employed means that it still operates in the normal way in that the pulled out position adjusts the movement.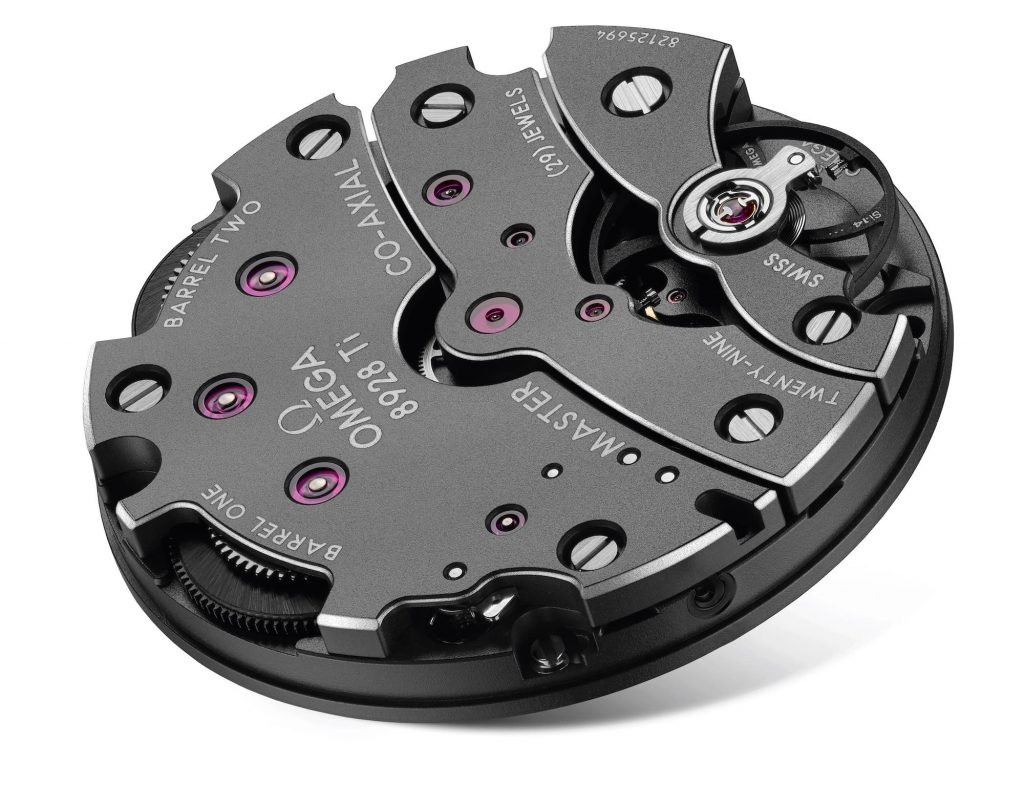 Connected to the innovative crown is an equally innovative movement, the calibre 8928 Ti, Omega's first-ever movement crafted from titanium. The 8928 Ti incorporates the latest in Omega's arsenal of technical developments, including a Master Chronometer certification, which includes resistance to extreme magnetism (15,000 Gauss), as well as enhanced shock protection which is achieved by the free-sprung balance. The manually winding movement runs for 72 hours before needing to be rewound, making this an excellent daily wear. The choice of three colours also means the owner has an option to suit their style. I'd go for the blue, simply because it's my favourite colour, and it contrasts well with the ceramic bezel.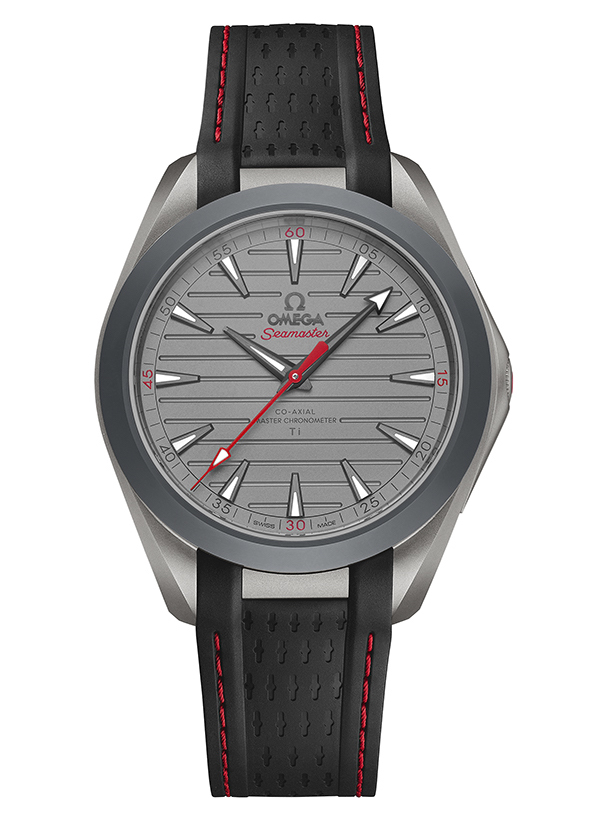 Now, all through this article, I've mentioned how this watch is the ultimate in daily wears for most of us. However, there is one limiting factor to this that prevents us from having it: its price. Though it's not a limited edition piece, it'll still be a rarity as it costs $48,600. Some people in forums I follow have been losing the plot over this, demanding how Omega gets away with its pricing, and while branding has something to do with that, I doubt it's the whole story. Machining Gamma Titanium Aluminide is still a tricky business, companies like General Electric use it for their turbofan engines because of its inherent materialistic benefits, but we never get to see the increased costs that the material has.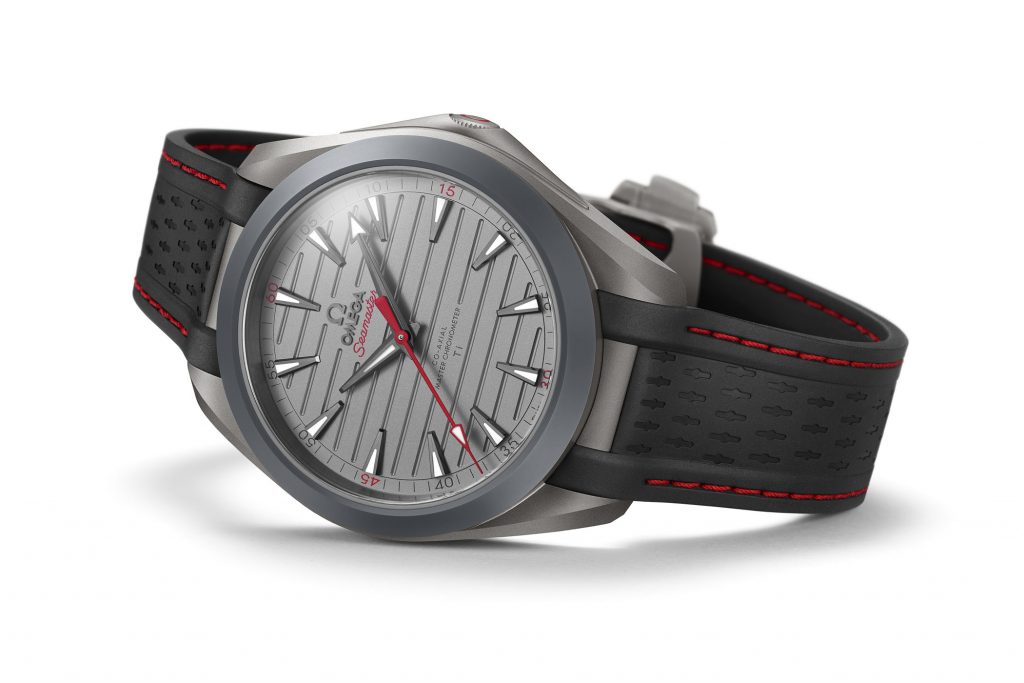 This is still, in my opinion, a concept watch, one that is available to buy. Perhaps, when Omega has perfected this metal, and the use of titanium in its movements in a way that can be mass-produced, the price will come down. But, for now, it's going to be occupying the dreams of the many and the wrists of the few.
Visit Omega here.