Richard Mille is presenting a unique watch set to debut at Only Watch 2023. Inspired by an ancient Swiss pendant, it's a blend of art, history, and horology. A horological creation that transports us to an era long past, where the realms of mechanics, craftsmanship, and spirituality converged in harmony.
Talisman Origine is an homage to an ancient Swiss relic, a pendant of mystical significance, discovered deep within the Swiss mountains and christened as the "Talisman Origine" by the intrepid research teams. The watch's case is a work of art, with red gold bezels and a caseback adorned with hand-engraved symbols. The caseband is titanium with Swiss rhodonite inserts.
Inside, the Calibre CRMT5 powers the "Talisman Origine." It's a self-winding tourbillon movement with a 50-hour power reserve, made even more special with its variable-geometry rotor.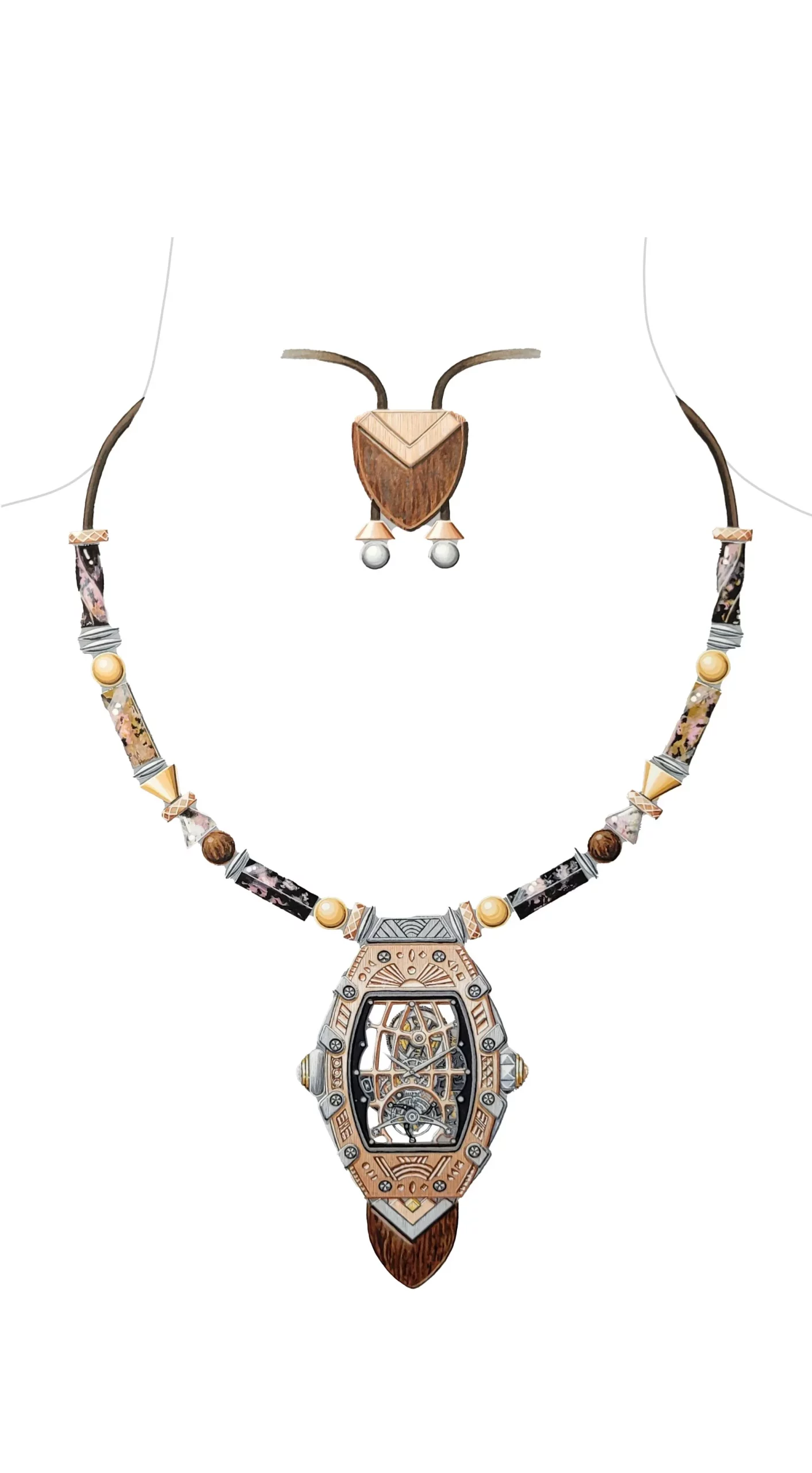 This watch isn't just about telling time; it's a piece of jewelry meant to be worn as a necklace. Crafted from Swiss briarwood, gold, titanium, and rhodonite, it's threaded on a metal and rubber cord.
The "Talisman Origine" is a bridge between ancient wisdom and modern luxury. It will be available exclusively at Only Watch in November 2023, with an estimated price range of CHF 600,000 to CHF 800,000.