Here we are once again with yet another limited edition of the Speedmaster from the photocopiers at Omega. I mean, last week we got the 1913 First Wrist Chronograph watch which I covered here, so it was about time for another watch. I jest a little, and also that wasn't a Speedmaster edition, still. Speedy Tuesday is a big deal in the watch forums, it's the day when all the Speedmaster owners come together and talk watches and compare their watches. This phenomenon grew to be huge, so much so that it caught Omega's attention.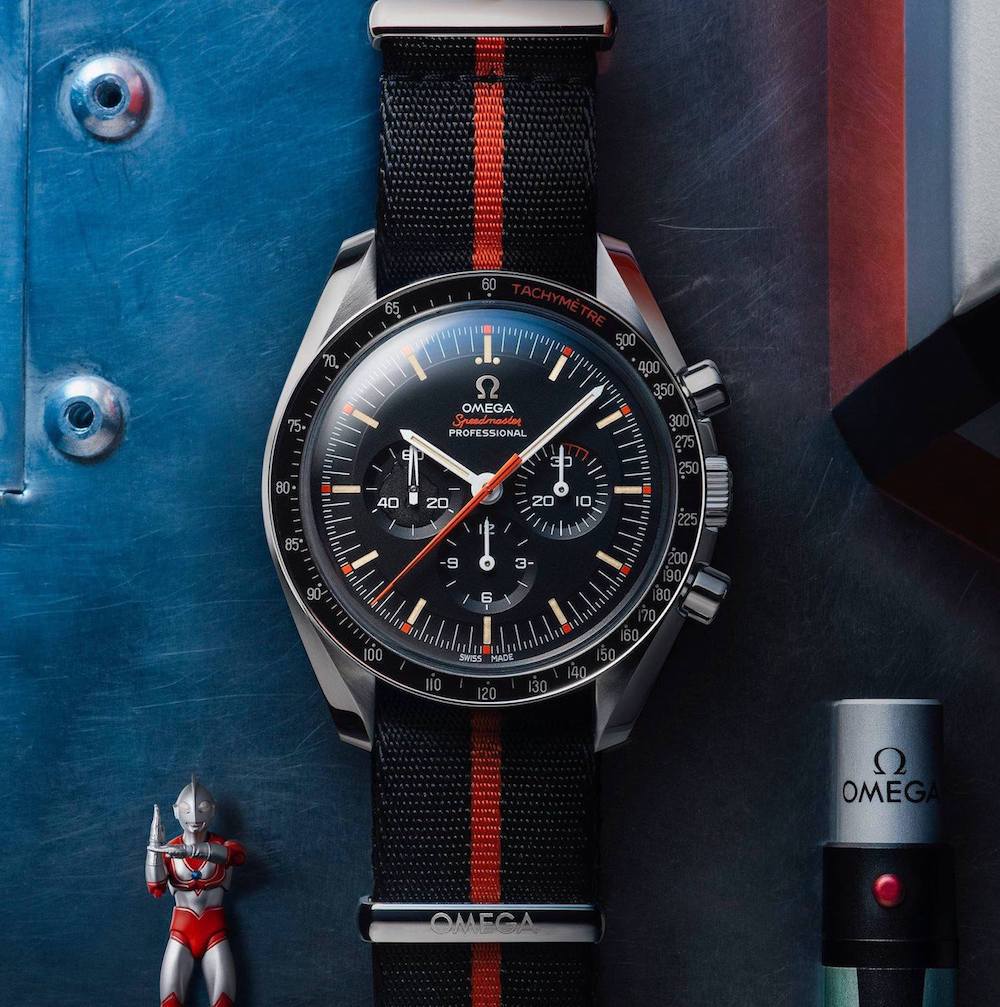 Having already released one limited edition Speedmaster to celebrate Speedy Tuesday, Omega once again teamed up with Robert-Jan Broer of Fratello Watches to release the second one. This time the theme of the watch is historical, and the reproduction is very accurate. In 1968 Omega released Speedmaster ref. ST 145.012-67, the original Ultraman Orange Hand Speedy. Ultraman is a Japanese program which Omega assures us is "one of the most famous examples of the Kaiju 'giant monster' genre", that's more the Masthead's forté than mine, myself having not even watched Godzilla. The watch also featured in an episode of Ultraman, episode 8 from 'The Return of Ultraman'.
Omega's vintage reproduction watches have been pretty accurate recently, and I'm glad to see that it continues with this watch as well. As well as the old style Omega logo (which while being taller than the current one is applied to the dial instead of printed). There's also an extended triangular seconds hand that's been painted orange. Even Omega's security seal from the original has returned, the Omega logo has been etched into the plexiglass. On the dial there is pre-faded lume, now, what you make of that is up to you, I'm pretty indifferent to it, but some treat it as the end of the world. Look to the subdial at 9 O'clock, and you'll see a neat little Ultraman profile which is revealed when UV light is shone onto it, Omega included one of those in the funky retro-styled box. The box is octagonal and reminiscent of the Ultraman Beta Capsule.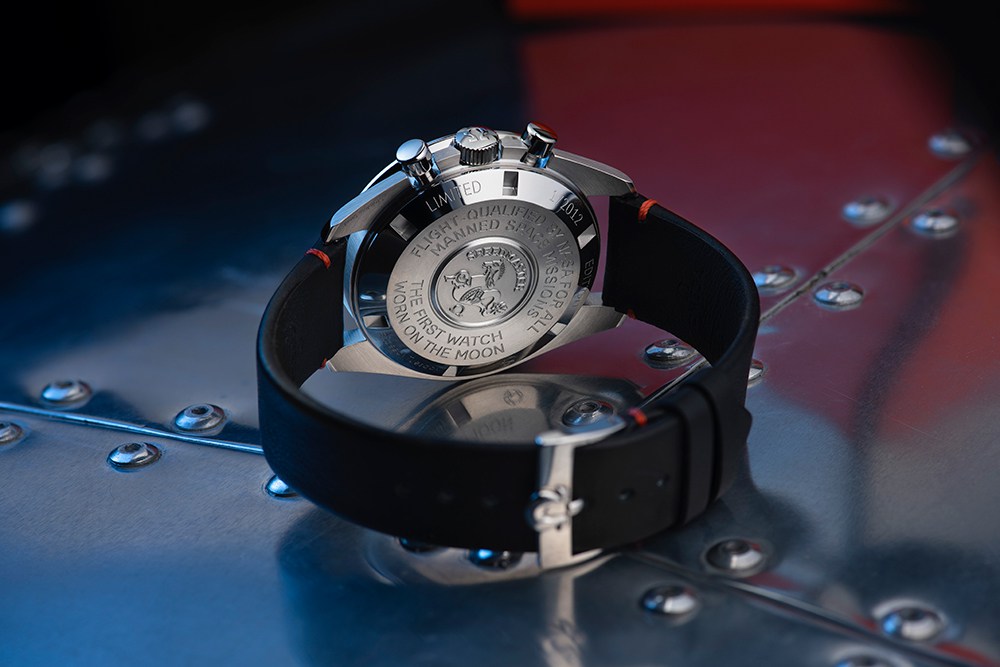 Omega said it took nearly two hours for the all online reservations to fill, but this was most likely including their processing times given that several people have reported that all orders for this limited edition were filled in just over half an hour. Consider that every single one of these watches costs $7100 and is in a 'limited' run of 2012 watches that would generate Omega $14.3m in just over half an hour. Of course, we couldn't work out margins as we have no idea of the costs and opportunity costs associated with this watch. Still, that's a staggering amount of money to make in such a short time, so from a numbers point of view, it's easier to understand. But is potentially sacrificing some of your image for yet another limited edition piece worth it? That's a discussion for another time, but we'd love to hear your thoughts. Visit Omega here.