Published by Pierre-Paul Godts
Galet Traveller
The Galet Traveller tames the hours of the world.
Moscow, Sydney, New York or Rio de Janeiro: the new Galet Traveller adopts all the hours on the planet. This year, Laurent Ferrier presents a dual-time function, a so-called useful complication that is extremely simple to operate. This watch crosses the world's various time zones at a single press, while ensuring a blend of readability and performance.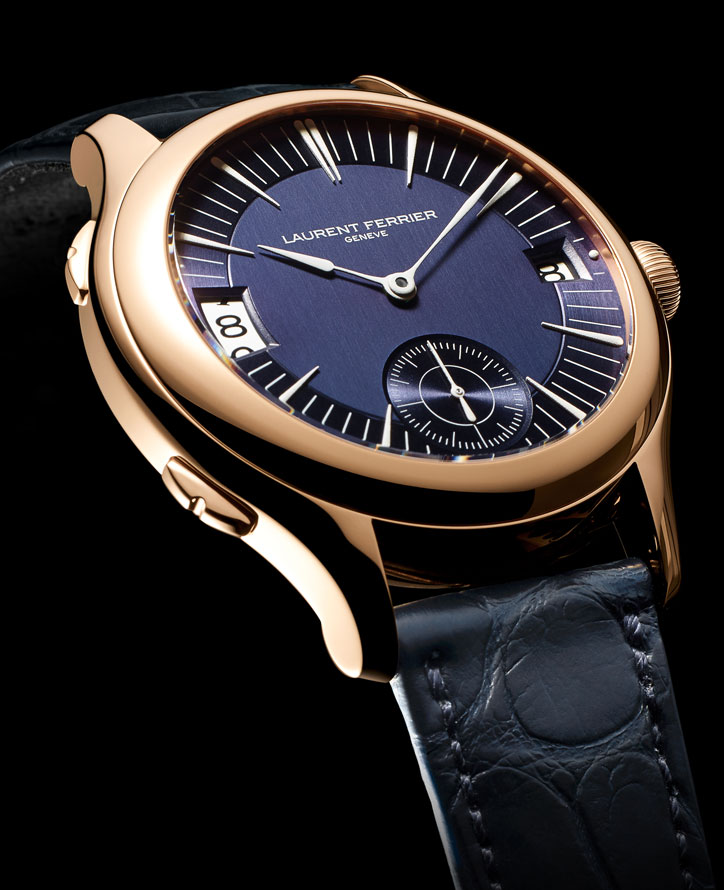 Subtly integrated into the left-hand side of the case, two oblong pushbuttons serve to move the local time indicated by the central hand either backwards or forwards. Along with this fast time correction, the date appearing in a window at 3 o'clock is automatically modified each time the hand passes midnight, thus adapting to the transitions between various time zones, while the reference or 'home' time continues to appear through the 9 o'clock aperture. Thanks to its 24-hour display mode, it is easy to keep track of whether it is day or night at home, even from the other side of the world.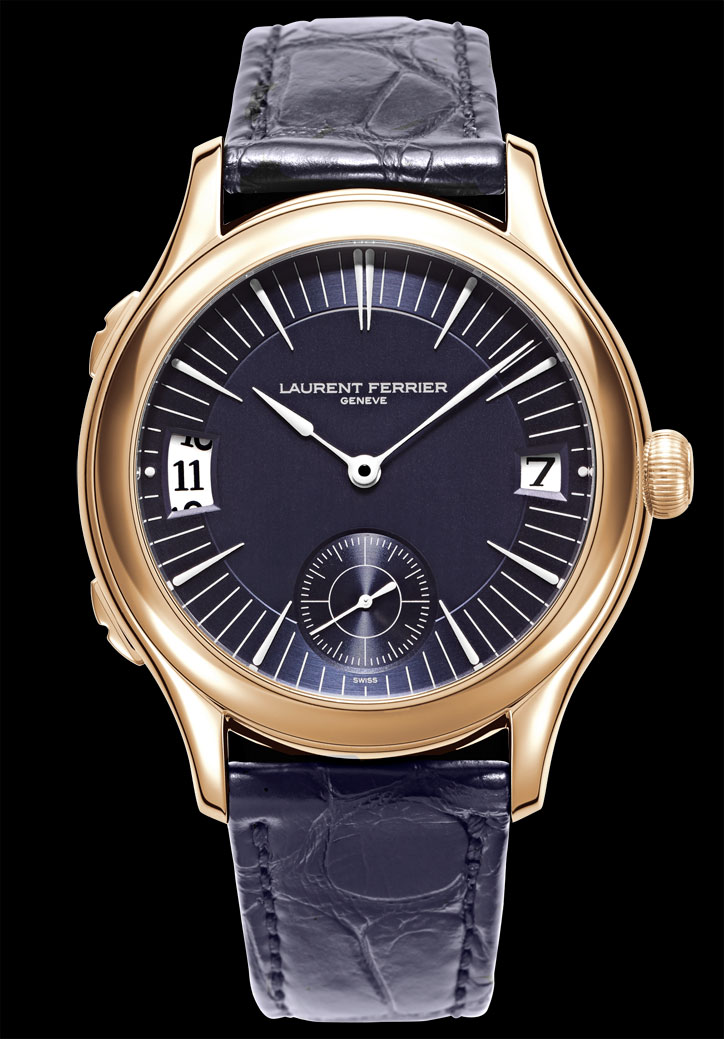 Visually speaking, the Galet Traveller guarantees authentic readability thanks to its pure aesthetic. The case is in white or red gold. The solid silver dial in silver-toned, midnight blue or slate grey variations features two alternating decorative effects: vertical satin-brushed in the centre and circular satin-brushed around the outside.
The Galet Traveller houses a self-winding calibre belonging to the famous line of micro-rotor movements with natural escapement. It is combined with the dual time-zone adjustment mechanism as well as the date. This integrated complication took a full two years to develop, since each component is an integral part of the global construction of the case calibre.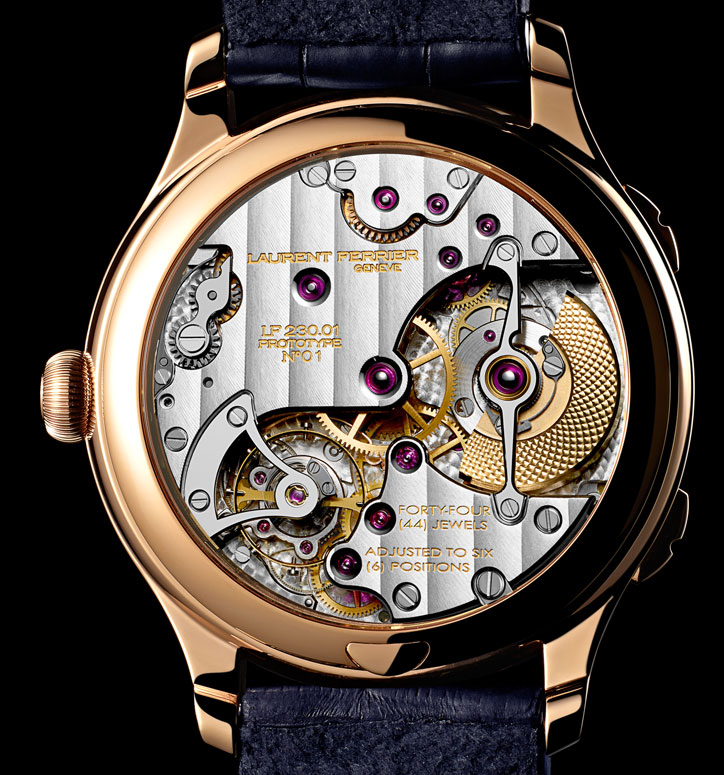 This innovative horological architecture, complemented by the natural escapement, ensures the excellent winding force of the micro-rotor. Its efficiency is far superior to the majority of standard escapements and above all very stable over the long term – an asset that significantly contributes to the exceptionally accurate rate of this chronometer certified by Besançon Observatory.